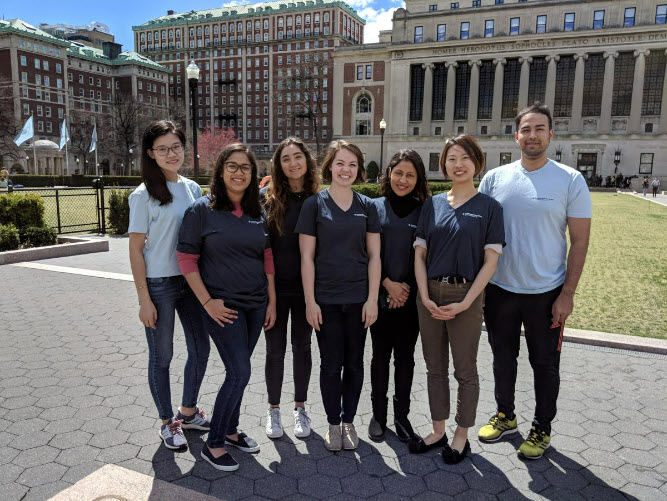 Our lab research assistants are inquisitive and hard-working students from the Columbia University community. Please see below for brief biographies of our RA team.
Giselle Cabrera-Arevalo

Giselle Cabrera-Arevalo is a junior majoring in Neuroscience and Behavior at Columbia College. Her research interests prioritize understanding the behavioral processes that underlie maladaptive behaviors in social contexts, as well as risky behavior in group decision making. She is proficient in Python, R, and SPSS software. In her spare time, she enjoys hiking, traveling, and volunteering both at a local youth refuge and as a tutor for ESL students.
Mia Richmond

Mia Richmond is a second-year student at Columbia College studying psychology and philosophy. Her research areas include decision architecture, nudge theory, strategic organizational behavior, and moral and ethical heuristics related to cheating and deception. Mia is particularly interested in consumer behavior in a digital world, sub-optimal decision making, and affective forecasting. She has previously worked on projects exploring how personality influences financial decision making, perceptions of change and redemption following third-party punishment, and various studies on social and moral cognitive processes. Mia is proficient in R, Qualtrics, and MTurk.
Serra Goker

Serra Goker is a junior at Barnard College majoring in Computer Science and minoring in Psychology. Outside the classroom, she is a Global Ambassador at International Student Services at Barnard. She is interested in learning more about how technology and psychology intersect. She is proficient in Python, R, and Java as well as data scraping.
Have a Question?
Just email the Lab.