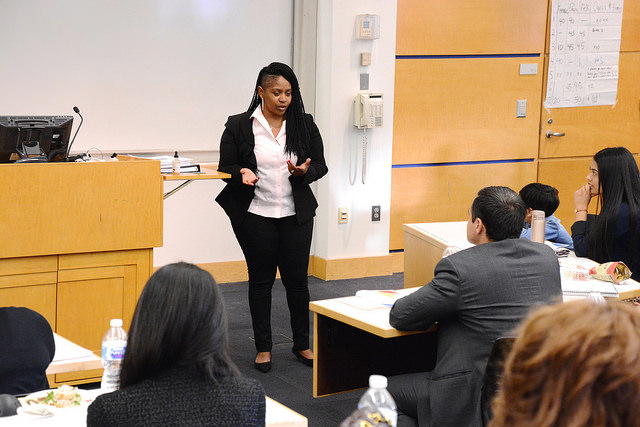 The NYC SBDC Pitch Workshop Series and Competition is for clients of the SBDC with deep knowledge of their business.  This three class workshop is comprised of a small group of entrepreneurs who will learn basic pitch tactics and work with their peers to refine their technique over the course of a month. They will meet again to finalize their pitches.
Every six months, competitors from Baruch College, and Pace University will be invited to compete for the Capital One Award, a cash prize designed to help move small business forward.
What is an Elevator Pitch?
An elevator pitch is a verbal summary of your idea, product or business model.  You pitch to someone you are trying to influence during the time span of an elevator ride from 30 seconds to two minutes.  Ideally, your audience should be so compelled by your pitch that they request an extended meeting.
How can I participate?
If you are a current or past client of the Columbia-Harlem Small Business Development Center, speak with your business advisor. If you are not a client and need assistance with business planning, development or expansion, please go to our website and sign up for an appointment.  
Why should you learn to Pitch?
It is important to communicate your business effectively.  Whether you are speaking with family and friends, potential customers or investors, it is important to appear confident and excited about your business.  You never know when a new opportunity will come along!
Sponsored by Capital One