Patricia Angus
Adjunct Professor of Management
Managing Director, Global Family Enterprise Program 
Faculty Director, Enterprising Families
Biography

Professor Patricia Angus, JD, MIA, TEP, is an adjunct professor Management Division of Columbia Business School, Managing Director of the Global Family Enterprise Program and Faculty Director of the Enterprising Families Program. In 2012, she launched the popular Family Enterprise and Wealth course. She is founder and CEO of Angus Advisory Group LLC, an independent consulting firm. A recognized thought leader in multi-generational family governance and wealth, she has advised global families with businesses, trusts, and charitable foundations for more than two decades.

Professor Angus has practiced law at trusts and estates boutique Hughes and Whitaker (now Day Pitney) and Coudert Brothers international law firm (now Baker & McKenzie). She served as principal and chief wealth advisory officer of Shelterwood Financial Services LLC and as a family wealth advisor at GenSpring and JP Morgan Private Bank.

She is the author of The Trustee Primer: A Guide for Personal Trustees, Pritzker Family Enterprise: A Family Governance Case Study (Columbia CaseWorks) and she writes the "Building Bridges" column on Wealth Management.com. She is a member of the advisory boards of the Carter Center and the NYC Family Enterprise Center, and serves on the editorial advisory boards of Trusts & Estates and Family Firm Institute (FFI) Practitioner. She has written numerous articles on topics including family wealth, businesses, trusts, estate planning, philanthropy, and women's issues, and frequently speaks at industry and family events.

In 2015, Angus Advisory Group was named as a finalist for Family Business Advisor of the year by the UK-based Society of Trusts & Estates Practitioners (STEP). Professor Angus has been named one of the "Top 50 Women in Wealth Management" by Wealth Manager, a "Rising Star" by Private Asset Management, and twice named in the "Top 100 North American Wealth Advisers" by CityWealth. She holds a BA cum laude from Amherst College, a master's in International Affairs from Columbia University School of International and Public Affairs (SIPA), and a JD from George Washington University Law School.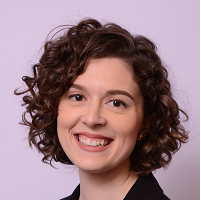 Tricia Philip-Rao
Associate Director
Biography

Tricia Philip-Rao is Associate Director at the Global Family Enterprise Program, where she supports both development and implementation of the program's strategic initiatives. Before joining the Program she was Assistant Director at the Paul Milstein Center for Real Estate, where she managed communications, employment, and student-led programming. Tricia is an accomplished administrator who has worked at the University for more than a decade producing thought-driven content and events. Tricia graduated with an MA English and Comparative Literature from Columbia University Graduate School of Arts and Sciences, where she focused on the impact of disability on family systems as portrayed in literature and film.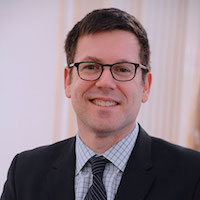 Daniel Wolfenzon
Stefan H. Robock Professor of Finance and Economics, Chair of Finance Division

Faculty Director of the Global Family Enterprise Program
Biography

Daniel Wolfenzon is the Stefan H. Robock Professor of Finance and Economics at Columbia Business School and co-director of the Global Family Enterprise Program. Before joining the school in 2008, he taught at the University of Michigan, the University of Chicago, and NYU Stern School of Business. He is also a Faculty Research Fellow at the National Bureau of Economic Research.

Professor Wolfenzon's research interests include corporate finance and organizational economics. He has studied control sharing in small firms, the effects of investor protection on ownership concentration, and the structure of business groups around the world. His most recent research focuses on family firms; he has also examined the consequences of family succession on firm performance and the importance of managerial talent in family-controlled firms.

Professor Wolfenzon's work has been published in top economic and finance journals such as the Quarterly Journal of Economics, Review of Economic Studies, Journal of Finance, and Journal of Financial Economics. He received the Jensen Prize (second place) for best paper on corporate finance and organizations published in the Journal of Financial Economics in both 2002 and 2005.

He holds an MA and PhD in economics from Harvard University and a BS in economics and a BS in mechanical engineering from the Massachusetts Institute of Technology.