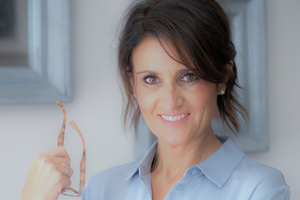 Gaia Marchisio
Senior Lecturer in the Discipline of Business in the Management Division in the Faculty of Business
Faculty Director
[email protected]
Biography

Gaia Marchisio, Ph.D., is a family-enterprise researcher, consultant, educator, speaker, and writer with 25+ years of impact across global family enterprises, academic institutions, corporations, public-sector organizations, and others.

Currently Senior Lecturer in the Discipline of Business in the Management Division, at Columbia Business School, Gaia is Faculty Director of the Global Family Enterprise Program. Formerly, Gaia was Executive Director of Cox Family Enterprise Center, Aronoff Professor of Family Business at Kennesaw State University, and visiting scholar at family-business-focused education institutions worldwide.

As program creator and researcher, Gaia has worked with IFC (World Bank), Family Business Network in Asia (as Chief Learning Officer), McKinsey, and others, and is on faculty with the Canada-based FEA program. As speaker, she has presented on wide-ranging topics at YPO, Egon Zehnder, Grant Thornton, and many others. Gaia is co-author of the forthcoming book Own It! How to Develop a Family Enterprise Owner's Mindset at Every Age (Palgrave-McMillan).

Gaia founded the Family Enterprise Clinic in 2014 and continues to lead it, working with family enterprises on succession, governance, and other issues, collaborating with interdisciplinary advisors. 

Originally from Italy, Gaia is a naturalized US citizen who speaks fluent English, Italian, and Spanish. She holds a Bachelor's in Business Management from Bocconi University and a Ph.D. in General Management from Università Degli Studi di Pavia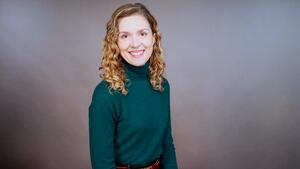 Tricia Philip-Rao
Interim Director
[email protected]
Biography

Tricia Philip-Rao is Interim Director at the Global Family Enterprise Program, where she supports both development and implementation of the program's strategic initiatives. Before joining the Program she was Assistant Director at the Paul Milstein Center for Real Estate, where she managed communications, employment, and student-led programming. Tricia is an accomplished administrator who has worked at the University for more than a decade producing thought-driven content and events. Tricia graduated with an MA English and Comparative Literature from Columbia University Graduate School of Arts and Sciences, where she focused on the impact of disability on family systems as portrayed in literature and film. 

Patricia Angus
Adjunct Professor of Management
Faculty Director, Enterprising Families Executive Education Program
[email protected]
Biography

Professor Patricia Angus, JD, MIA, TEP, is an adjunct professor Management Division of Columbia Business School and Faculty Director of the Enterprising Families Program. In 2012, she launched the popular Family Enterprise and Wealth course. She is founder and CEO of Angus Advisory Group LLC, an independent consulting firm. A recognized thought leader in multi-generational family governance and wealth, she has advised global families with businesses, trusts, and charitable foundations for more than two decades.

Professor Angus has practiced law at trusts and estates boutique Hughes and Whitaker (now Day Pitney) and Coudert Brothers international law firm (now Baker & McKenzie). She served as principal and chief wealth advisory officer of Shelterwood Financial Services LLC and as a family wealth advisor at GenSpring and JP Morgan Private Bank.

She is the author of The Trustee Primer: A Guide for Personal Trustees, Pritzker Family Enterprise: A Family Governance Case Study (Columbia CaseWorks) and she writes the "Building Bridges" column on Wealth Management.com. She is a member of the advisory boards of the Carter Center and the NYC Family Enterprise Center, and serves on the editorial advisory boards of Trusts & Estates and Family Firm Institute (FFI) Practitioner. She has written numerous articles on topics including family wealth, businesses, trusts, estate planning, philanthropy, and women's issues, and frequently speaks at industry and family events.

In 2015, Angus Advisory Group was named as a finalist for Family Business Advisor of the year by the UK-based Society of Trusts & Estates Practitioners (STEP). Professor Angus has been named one of the "Top 50 Women in Wealth Management" by Wealth Manager, a "Rising Star" by Private Asset Management, and twice named in the "Top 100 North American Wealth Advisers" by CityWealth. She holds a BA cum laude from Amherst College, a master's in International Affairs from Columbia University School of International and Public Affairs (SIPA), and a JD from George Washington University Law School.