Register | About | Agenda | Speakers | Sponsors

The 9th Annual CBS Family Enterprise Conference will be held on Friday, March 24, 2023, on our beautiful new Manhattanville campus. This year's theme is Governing for the Future, and will feature intimate conversations on hot topics like modernizing family offices, women in family business, and family business entrepreneurs. 
You will learn from:
Thought leaders in family enterprise
Family office principals
CBS alumni and GFEP Advisory Board Members
Industry leaders from across the globe 
Peer networking
Registration is now closed. Please contact the Global Family Enterprise Program for walk-in registration information.
Explore the Agenda
Time
Event
8:00 - 9:00 am
Breakfast and Registration
9:00 - 9:10 am

Welcome

Tricia Philip-Rao, Associate Director, Global Family Enterprise Program
Raquel Safdie '23, VP of Conference, Family Business Club

9:10 - 9:40 am

Academic Presentation
Governance

Professor Patricia Angus
Adjunct Professor of Business
Managing Director, Global Family Enterprise Program

9:45 - 10:35 am

Panel
Modernizing Family Offices

Bogumil Baranowski, Founding Partner, Sicart Associates
Angeliki Koromvoki '19, Managing Director, Ateni Family Office
Zuri Michan, Director, Colibri Equity Management
Moderated by Timothy P. Brown, Founder & CEO, Sageworth

10:35 - 11:05 am
Coffee Break
11:05 - 11:55 am

Panel
Young Alumni

Jonathan A. Cohen '18, Co-Founder, RideJOCO
Jay Mehta '22, Principal, Disons Gems
Lauren Rosenberg '22, Marketing Director, PIM Brands
Moderated by Michael Heuberger '09, GFEP Advisory Board Member

12:00 - 12:50 pm

Panel
Women in Family Business

Rebecca Binder, President, RF|Binder
Nandini Garg '18, Director, Rajdarbar Group
Liana Pai, President & Co-Owner, LIANA
Pam R. Rollins, Vice Chair, LOR, Inc. 
Moderated by Amanda Hawkins '11, CEO, Canerector

12:50 - 2:00 pm
Lunch
2:00 - 2:45 pm

Keynote Address

 

Andrew D. Pitcairn, Family Council Chair / Director, Pitcairn

Introduced by David Reinthal '23, Co-President, Family Business Club

2:45 - 3:00 pm
Coffee Break
3:00 - 3:50 pm

Panel
Family Business Entrepreneurs

Nick Catalana, General Manager, Innovation Foods
Dan Lifton '02, CEO, Quality of Life Labs
Samantha Ory, Founder & General Partner, Ouroboros Group
Moderated by Stephen Zagor, Adjunct Assistant Professor of Business, Management Division, Columbia Business School 

3:50 - 4:00 pm

Wrap Up Remarks

Tricia Philip-Rao, Associate Director, Global Family Enterprise Program
John Morrisette '23, Co-President, Family Business Club

4:00 - 6:00 pm
Concluding Reception
Meet the Speakers 
Keynote Speaker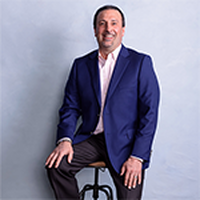 Andrew D. Pitcairn, Family Council Chair/Director, Pitcairn

Andrew D. Pitcairn

Family Council Chair/Director

A fourth-generation family member, Andrew actively serves as Chair of the Pitcairn Family Council. Established in 1982, The Pitcairn Family Council is a platform for recognizing talent, educating family members, identifying and implementing solutions for connectedness, and interfacing directors, management, and owners.

Additionally, Andrew is a member of the Pitcairn Board of Directors, co-trustee of Pitcairn family trusts, Chair of the Governance Committee, member of the Risk committee, and an advisory member to the Capital committee. Andrew is also a guest to the Trust committee.

Recognized as a published author and passionate speaker, Andrew regularly serves as an expert at family office and family business forums and conferences on topics related to family council, governance, and engaging the next generation. 

Andrew's desire for knowledge and growth led to the creation of Family Council Concepts, a collaborative peer group of eight family council chairs whose discussions cover the challenges, concerns, and successes of multi-generational families with current and post-operating companies.

He is Chair of the Trustee committee of the Meadowbrook School Board as well as a member of the Advisory Board at St. Joseph's University - Haub School of Business. Andrew also sits as Lead Director and Governance committee Chair of Cabot-Wellington, a Boston based single family office.

In his spare time, Andrew enjoys riding his Triumph motorcycle throughout Bucks County, Pennsylvania, and sporting clay shooting with his cousins. With family being one of his core values, many of Andrew's most cherished moments include spending time with his wife and daughter, as well as friends and family.
Academic Presentation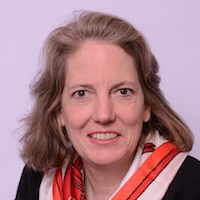 Patricia Angus, Adjunct Professor of Business, Managing Director, Global Family Enterprise Program 

Professor Patricia Angus, JD, MIA, TEP, is an adjunct professor Management Division of Columbia Business School, Managing Director of the Global Family Enterprise Program and Faculty Director of the Enterprising Families Program. In 2012, she launched the popular Family Enterprise and Wealth course. She is founder and CEO of Angus Advisory Group LLC, an independent consulting firm. A recognized thought leader in multi-generational family governance and wealth, she has advised global families with businesses, trusts, and charitable foundations for more than two decades.

Professor Angus has practiced law at trusts and estates boutique Hughes and Whitaker (now Day Pitney) and Coudert Brothers international law firm (now Baker & McKenzie). She served as principal and chief wealth advisory officer of Shelterwood Financial Services LLC and as a family wealth advisor at GenSpring and JP Morgan Private Bank.

She is the author of The Trustee Primer: A Guide for Personal Trustees, Pritzker Family Enterprise: A Family Governance Case Study (Columbia CaseWorks) and she writes the "Building Bridges" column on Wealth Management.com. She is a member of the advisory boards of the Carter Center and the NYC Family Enterprise Center, and serves on the editorial advisory boards of Trusts & Estates and Family Firm Institute (FFI) Practitioner. She has written numerous articles on topics including family wealth, businesses, trusts, estate planning, philanthropy, and women's issues, and frequently speaks at industry and family events.

In 2015, Angus Advisory Group was named as a finalist for Family Business Advisor of the year by the UK-based Society of Trusts & Estates Practitioners (STEP). Professor Angus has been named one of the "Top 50 Women in Wealth Management" by Wealth Manager, a "Rising Star" by Private Asset Management, and twice named in the "Top 100 North American Wealth Advisers" by CityWealth. She holds a BA cum laude from Amherst College, a master's in International Affairs from Columbia University School of International and Public Affairs (SIPA), and a JD from George Washington University Law School.
Modernizing Family Offices Panel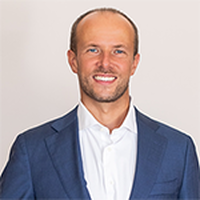 Bogumil Baranowski, Founding Partner, Sicart Associates, LLC

Bogumil Baranowski is a founding partner of Sicart Associates, LLC, a New York City-founded boutique investment firm catering to families and entrepreneurs on both sides of the Atlantic and the Pacific. He is the lead portfolio manager of Sicart Focus Partners, L.P., a private investment fund. He has almost two decades of investment experience. He holds a Master's degree in Finance and Strategy from Institut d'Etudes Politiques de Paris (Sciences Po), and a Master's in Finance and Banking from Warsaw School of Economics. He is the author of Outsmarting the Crowd – A Value Investor's Guide to Starting, Building and Keeping a Family Fortune (2015), and Money, Life, Family: My Handbook: My complete collection of principles on investing, finding work & life balance, and preserving family wealth (2019). He is the host of Talking Billions Podcast (Intimate conversations about money, wealth, and living a rich and fulfilling life.). He is a TEDx Speaker, and a former Executive Board member of one of the oldest and most advanced Toastmasters International clubs in New York City, and an Instructor at MOI Global (The Community of Intelligent Investors).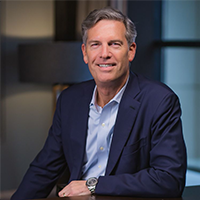 Moderator: Tim Brown, Founder & Chief Executive Officer, Sageworth

Tim is the founder and CEO of Sageworth, including Sageworth Holdings LLC, Sageworth Trust
Company, and Sageworth Trust Company of South Dakota. Tim currently serves on the boards of
several organizations in addition to Sageworth, including:

 Utz Brands, Inc. (UTZ:NYSE)
 High Holdings Inc. (Vice Chair) (steel, concrete, and diversified real estate)
 Penn State Health (Chair, Finance Committee; Chair, Investment Committee)
 Chief Executives Organization (incoming International Chair)
 Global Family Enterprise Program Advisory Board, Columbia Business School

Prior to founding Sageworth, Tim was a partner with the law firm of Barley Snyder LLC. At Barley
Snyder, Tim advised closely held businesses and their owners on corporate transactions, general
business matters, tax issues, and estate planning. He chaired both the firm's tax group and its family
business group.


Tim received his undergraduate degree in accounting from Penn State and his law degree from
Georgetown University. After graduating from Penn State, Tim joined Arthur Andersen & Co. as a
Certified Public Accountant in its tax division in Washington, D.C. Following Arthur Andersen, Tim was
an associate attorney with the law firm of Dunnells, Duvall, Bennett & Porter, where he concentrated his
legal practice in the areas of tax, partnerships, real estate, and estate planning. Tim returned to his
hometown of Lancaster, Pennsylvania to join the Barley firm.


Tim is a member of Chief Executives Organization and YPO, of which he served as Chair Emeritus,
Chair, Education Officer, and Finance Officer of the Pennsylvania Chapter. He helped found the High
Family Business Center at Elizabethtown College. He is co-founder and manager of The Churchill
Society, was a founding director of Music for Everyone, former trustee of the Pennsylvania Academy of
Music, past general counsel and secretary of The Lancaster Alliance, past President of the Lancaster
Museum of Art, and past director of Harb-Adult.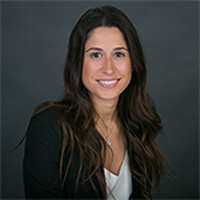 Angeliki Koromvoki '19, Managing Director, Ateni Family Office

Angeliki Koromvoki is the Managing Director of Ateni Family Office, a single-family office founded in March 2022 with the goal of preserving and maximizing the family's wealth for current and future generations. In parallel, she is a senior associate at VNK Capital, an investment firm focused on private equity and real estate in Greece. For the past three years, she has been working closely with portfolio companies in various sectors including healthcare and real estate, helping them design and execute strategy to realize their business potential. She is also part of the firm's investment committee responsible for sourcing and evaluating new investment opportunities. She has extensive knowledge of the Greek and European pharmaceutical market through her past experience as a Business Development Manager at Pharmathen, a Greek pharmaceutical developer of generic molecules and innovative platforms which was acquired by BC Partners in 2015. 

Angeliki received her MBA from Columbia Business School and her Bachelor of Science degree in Business Management from King's College London.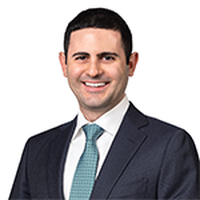 Zuri Michan, Executive Director, Colibri Equity Management

Zuri serves as second-generation leadership as Executive Director across the family platform, including roles in their real estate investment firm, Strata Equity Group, and venture capital investment firm, Colibri Equity Ventures. Zuri is responsible for developing investment thesis across new asset classes, in addition to structuring and managing all legal, tax, and operating matters. Previously, Zuri spent nearly a decade in institutional investing in real assets at Macquarie Infrastructure and Real Assets, the largest global infrastructure investor, and GE Capital Energy Financial Services, the leading principal energy investor, particularly focused on alternative energy, regulated utilities, transportation, and logistics across North America and Latin America. Zuri holds dual degrees, with distinction, from the University of Pennsylvania - a Bachelor of Science in Engineering and a Bachelor of Science in Economics from The Wharton School, along with a Minor in Mathematics.
Young Alumni Panel 

Jonny A. Cohen '18, Co-Founder, RideJOCO

Jonny is currently the Co-Founder of JOCO, a Company that powers last mile delivery via light electric vehicles ("LEV's" such as cargo bikes, e-bikes, trikes, etc), JOCO provides a platform for Delivery riders and companies that includes LEV's, over 50 locations, and its own tech platform. Prior to JOCO, Jonny worked with his family's real estate business, and prior to that he did Investment Banking with J.P. Morgan & Morgan Stanley. Jonny graduated from CBS in 2018 and GW in 2012. Jonny grew up in Rockaway Beach, NY & currently lives in Manhattan. 

Moderator: Michael Heuberger '09, Global Family Enterprise Program Advisory Board Member

Michael Heuberger is an experienced investment banker and investor working with families, founders and their businesses. Until recently he was a Managing Director at BDT & Company International, a merchant bank that provides advice and long-term capital to family- and founder-led businesses, where he was responsible for European coverage and sourcing and execution of investment and advisory projects. Prior to BDT, Michael was a Managing Director at Credit Suisse in the Investment Banking and Capital Markets division where he worked for almost 20 years in both the London and New York offices across a broad range of strategic advisory, M&A, equity and debt financing transactions. Michael is an Advisory Board Member of the Global Family Enterprise Program at Columbia Business School. He holds a MBA from Columbia Business School and a BSc (Hons) in Economics from City University London.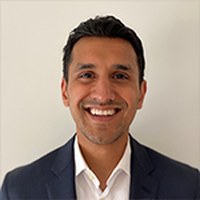 Jay Mehta '22, Principal, Disons Gems Inc

Jay Mehta is a Principal at Disons Gems Inc, a 45-year old family business located in the Diamond District of New York City that primarily services the US retail jewelry industry. Jay started his career at OC&C Strategy Consultants in Boston, where he worked as a consultant for 1.5 years before joining his family business which involved spending 6 months in India training at a diamond cutting and polishing factory. Jay originally hails from Westchester County, NY, and is an avid tennis, basketball, live music and stand-up comedy fan. He holds a bachelor's degree from Williams College '13 and an MBA from Columbia Business School '22.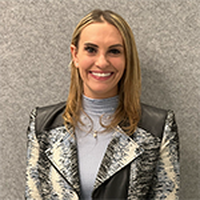 Lauren Rosenberg '22, Marketing Director, PIM Brands, Inc.

Lauren Rosenberg '22 is Director of Marketing for her family's enterprise, PIM Brands, Inc., world's largest manufacturers of fruit snacks, and a leading producer of brand name confections, chocolate products and nutraceuticals. First starting with PIM in May of 2020 as Director of Emerging Markets, where she focused on laying groundwork to launch the company's Welch's® Fruit Snacks brand in Mexico, Lauren rejoined the organization upon completion of her MBA studies in a new role. Currently working across PIM's two largest businesses, PIM Brands, Inc. and PIM Consumer Health, Lauren's responsibilities span integrated marketing, corporate communications and strategy, along with special licensing projects and partnerships. While at Columbia Business School, Lauren was Co-President of the Family Business Club, and held leadership positions across several other student organizations including VP of Connect for Hermes Society. Prior to getting her MBA, Lauren spent over five years working for L'Oréal USA's Consumer Products Division in CPG marketing and brand management, holding roles across the hair color, skincare, and cosmetics categories where she helped to launch and build iconic brands and products for their L'Oréal Paris flagship brand.
Women in Family Business Panel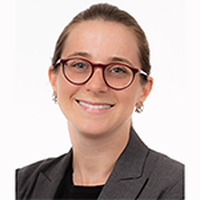 Rebecca Binder, President, RF|Binder

Rebecca Binder is President of RF|Binder and is responsible for the development and implementation of Strategic Initiatives for the firm. She oversees strategic planning, expansion of products and services to meet emerging client needs, new business development, talent and culture development, operational efficiency, and strategic communications consulting. Over the course of her career, she has worked with Fortune 500 companies, government agencies, international organizations, non-profits, and start-ups. Most recently, Rebecca worked at Innosight, a growth strategy consulting firm, where she advised C-suite executives on developing long-term transformational growth strategies in the face of disruption. In 2022 Rebecca was recognized as a Ragan's and PR Daily's Top Women in Communications Honoree for the Leaders category, and was also recognized as a 2019 Next Gen to Watch by Family Business Magazine for her work at RF|Binder. Rebecca received her M.B.A. from Harvard Business School and her B.A. with honors in International Relations from Brown University.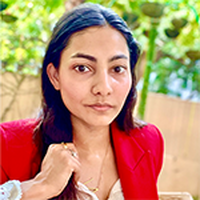 Nandini Garg '19, Director, Rajdarbar Group

Nandini graduated from Columbia Business School with class of 2019 and  rejoined her family business, Rajdarbar Group, upon graduation. She worked in different group companies in food products, pharmaceuticals, personal care products, financial services for the business and now leads the real estate arm of the business wherein she closed India's biggest real estate transaction in 2014 and is now working on some smart-city projects. She also leads strategy and corporate development for different group businesses as a member of the board.

Rajdarbar Group has been a pioneer in development of IT parks in India and boasts of a strong portfolio in residential and Industrial as well with over 50M sq. ft under management. Nandini focuses on management of ongoing projects and mobilization of upcoming ones, undertaking state of the art development projects to complement the existing group portfolio. Nandini has keen interest in alternate investment and health-tech and is also involved in policy advocacy through her role as co-chair of CII (Confederation of Indian industries) Delhi.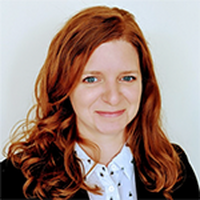 Moderator: Amanda Hawkins '11, CEO, Canerector Inc.

Amanda Hawkins leads Canerector Inc., consisting of more than 50 independent companies and 3.8 million square feet of owned manufacturing facilities across North America. Celebrating 75 years in business, Canerector believes in growing, acquiring, strengthening and improving its businesses over the long term.  Canerector's companies supply to customers in a wide variety of end markets globally, specializing in design, engineering, fabrication, machining, casting and installation of industrial products,.

The third generation of Hawkins leadership at Canerector, Amanda has gained diverse exposure and insight through her more than 20 year career working in many of companies in the Canerector group.  After building a foundation through roles in accounting, production, quality assurance, drafting, engineering and project management, she focused on mergers and acquisitions in the rapidly expanding group.  Amanda has taken on progressively more senior roles, including that of General Manager, Vice President, overseeing a group of businesses, and Chief Operating Officer. Amanda became Canerector's CEO in 2014. 

Amanda holds an MBA from Columbia Business School, a Global Professional Master of Laws (Business Law) from the University of Toronto, and a Bachelor of Science in Mechanical Engineering from Queen's University.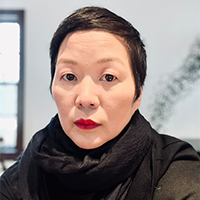 Liana Pai, President & Co-Owner, Liana NYC

Liana is the President and co-owner of LIANA, a women's boutique on the Upper West Side of Manhattan. Opened in 1982 by her mother and aunt, Liana began working as a teenager at her family's boutique, inspiring her love of fashion and styling. Graduating from New York University Tisch School of the Arts with a degree in theater, she performed regularly at the Public Theater, Manhattan Theater Club and appeared in film and television while continuing to help grow her family's business.

In 2003, she decided to become a partner in the company. After her aunt's retirement in 2014, Liana and her mother became sole owners of LIANA. Celebrating their forty-first year on Columbus Avenue, LIANA is considered a valued institution on the Upper West Side of Manhattan,  winning a Westy award. Known for her highly personalized service and curated collection, Liana continues to be inspired by her community.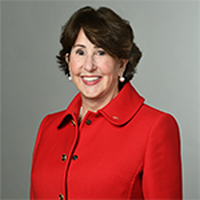 Pam R. Rollins, Vice Chair, LOR, Inc

Pam R. Rollins is the granddaughter of O. Wayne Rollins, the founder of Rollins, Inc. She is a 3rd generation member of a 5th generation family. Pam Rollins worked as the Family Real Estate Manager out of college under her Grandfather's direction and guidance from 1979 to 1984. She took time out of the work force to raise her 2 children, Michael and Margaret. Upon her return to work, she was employed with the Orkin Exterminating Company in Customer Service for 10 years. Currently, she is a Director of Rollins, Inc., the Marine Products Corporation, and RPC, Inc. She is also a Director and Officer of LOR, Inc., and the Rollins Holding Company.

Rollins, Inc. is a premier global consumer and commercial services company. Through its wholly owned subsidiaries, the company provides essential pest control and protection against termite damage, rodents and insects to more than two million customers in the United States, Canada, Central America, South America, the Caribbean, the Middle East, Asia, the Mediterranean, Europe, Africa, Mexico and Australia from more than 900 Locations.

Marine Products Corporation manufactures fiberglass motorized boats distributed and marketed through its independent dealer network. Marine Products' product offerings include Chaparral luxury sterndrive and outboard sport deck boats as well as Robalo outboard sport fishing boats.

RPC, Inc. provides a broad range of specialized oilfield services and equipment primarily to independent and major oilfield companies engaged in exploration, production and development of oil and gas properties throughout the United States and selected international markets.

Ms. Rollins serves as a Trustee on the boards of the O. Wayne Rollins Foundation, the Ma-Ran Foundation, the Rollins Child Development Center, and Young Harris College.

Pam R Rollins holds a B.A. Degree from Stephens College with a major in Family and Community Studies.
Family Business Entrepreneurs Panel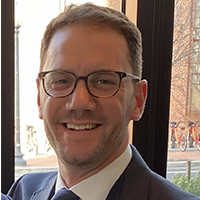 Nick Catalana, General Manager, Innovation Foods

Nick Catalana is the General Manager of Innovation Foods; a family-owned beverage manufacturer based in Southern New Jersey. Founded in 2008, Innovation Foods works with leading beverage brands to help them commercialize and scale in the US market. As General Manager, Nick leads all aspects of the business across 2 production facilities and a distribution center.  

Before arriving at Innovation Foods, Nick managed business development at Cumberland Dairy. Cumberland was the original Catalana family business before it was acquired by Dairy Farmers of America (DFA) in 2017. Prior to joining the family business, Nick served as a General Manager for Hillstone Restaurant Group; a privately held collection of restaurants with locations throughout the United States.  

Nick earned a Bachelor of Science degree from the School of Hotel Administration at Cornell University. He resides in Philadelphia, PA.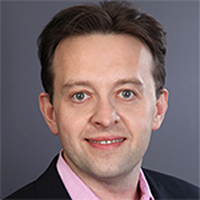 Dan Lifton '02, CEO, Quality of Life Labs

Dan Lifton is CEO of Quality of Life Labs, an innovative research-driven nutritional supplement company that focuses on launching products with new-to-market ingredients, many of which come from Japan. Previously, Dan was the founder and President of the "Proprietary and Branded Ingredients" division of Maypro, a leading global nutritional ingredient supplier. Both of these businesses are family owned.  Dan also has a background in project finance, corporate banking and venture capital at Citigroup, Deutsche Bank and the New York affiliate fund of Draper Fisher Jurvetson, respectively. Dan has an MBA with Honors from Columbia University, a Bachelor's of Science Cum Laude from Georgetown University, and a certificate degree from the Institute of Integrative Nutrition. He serves on the boards of the Organic and Natural Health Association and the HPV Cancers Alliance.  He is fluent in Russian, French and Spanish.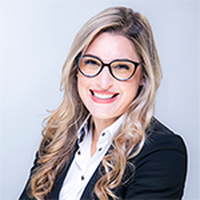 Samantha Ory, Founder & General Partner, Ouroboros Group

Samantha is a founder and General Partner with Private Equity firm Ouroboros Group, which invests in Consumer, Healthcare and the Manufacturing and Distribution spaces. Ouroboros uses active deal sourcing via an algorithmic sourcing strategy that the team developed to identify quality and proprietary investments at inception. Prior to Ouroboros, Samantha was on the investment team at Generation Equity Capital and has been active in sourcing, evaluating, and executing on investment opportunities as well as developing investment theses across various sectors. Prior to joining Generation, Samantha was at Corporate Fuel Advisors where she advised clients on a variety of M&A and financing transactions.

Prior experience includes working at a start-up quant hedge fund as an algorithm/back tester and Capital Markets at Morgan Stanley with a focus on the consumer sector. Samantha received her BBA in Design & Management, Summa Cum Laude, from Parsons The New School For Design. Most recently, she received an MBA from Brandeis University where she graduated top 5% with a concentration in Finance & Economics and a minor in Social Policy. Samantha's interests include Golf, Blackjack, Skiing, Electric Guitar, Competitive distance running, and Mixed Martial Arts.

 Samantha is passionate about incorporating fitness-for-a-cause into her routine and is an active fundraiser for The Dana Farber Cancer Institute. Charity events include boxing for cancer research with Haymakers For Hope, running the 2018 Boston Marathon, and most recently running the B.A.A. Half Marathon with Team Dana Farber to raise awareness and funding. Her firm also sponsors and teaches rising division one athletes about money management as they go on to become draft picks for the NFL and NBA. Samantha is also passionate about Broadway, music and the arts and serves on multiple committees within these spaces including at The Met, Frick, and MOMA where she hopes to instill learning and interest within the next generation.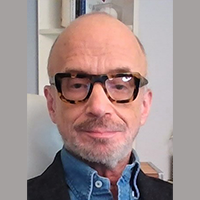 Moderator: Stephen Zagor, Adjunct Assistant Professor of Business Management, Columbia Business School

Stephen Zagor is a New York City based Consultant and Educator, focusing on restaurants and food businesses. He has developed an extensive knowledge of the culinary industry, specializing in the business side of food enterprises.

As a consultant Steve has provided comprehensive support to a wide variety of clients including entrepreneurs starting restaurants, food retail businesses and food products. His clients have included large public companies, investment funds, government agencies, lawyers, large restaurant groups and small food business owners.

 Steve's background combines theoretical understanding of the food industry with practical knowledge of operations. Steve practiced for ten years as the Manager/Practice Leader of Restaurant and Food Business Consulting for the Hospitality Group of Laventhol & Horwath, and later for Coopers & Lybrand.

Steve developed and owned a multi-concept restaurant/retail food/catering group; served as the GM of a $10 million NYC restaurant; and, owned and operated an award winning limited service restaurant. Currently, Steve is also a Clinical Associate Professor in the School of Nutrition and Food Studies at NYU, and former Dean of Business Programs at the Institute of Culinary Education in New York City. He is a frequent speaker and panel moderator, recently for the Zero Waste Conference, International Chef's Congress and HX Hotel Experience. He is a regular expert source in such media the Wall Street Journal, New York Times, Forbes, CNN, CBS News and numerous blogs and industry publications. Steve appeared as a contributing expert on the Food Network's "Recipes for Success." Steve served on the Board of Directors of a restaurant company based at Universal Studios in Orlando; the Board of the SenseUp Sensory Marketing Conference; and,  currently serves on the board of Lessing's, a New York based multi concept F&B company with operations through the northeast. Steve received attended Tulane University and Dartmouth College, receiving a Master's degree in Food and Beverage Studies from Cornell University, School of Hotel Administration.
Sponsors
Diamond

Silver