In pursuit of reliable returns in the ever-competitive world of business, identifying the right opportunity at precisely the right moment can feel impossible. For investors, many sectors are oversaturated, rendering the risk profiles of the companies in them unappealing. Other industries are too cyclical, especially amid the current economic backdrop. And then there's women's health.
Up until the beginning of this century, the corporate world largely treated the field of women's health as an obscure niche at best—an area best not dabbled in for fear of nasty legal repercussions. Much of that fear and stigma stemmed from a 1977 recommendation by the US Food and Drug Administration to exclude women of child-bearing years from participation in early stage clinical trials, on account of the thalidomide crisis. But over the last two decades sentiments have shifted.
Catalyzed in no small part by Covid-19 pandemic—but also by the #MeToo movement and changing federal legislation around women's reproductive rights culminating in the overturning of Roe v. Wade in 2022—the business community is waking up to not only the need for a more robust and accessible women's healthcare system, but also the opportunities that can stem from investment in that space.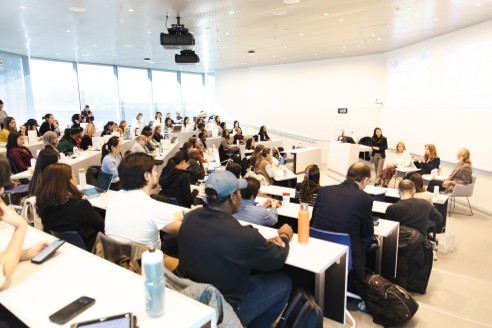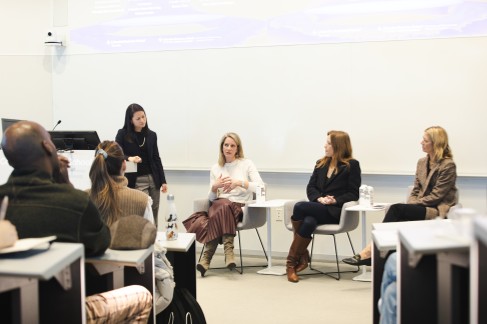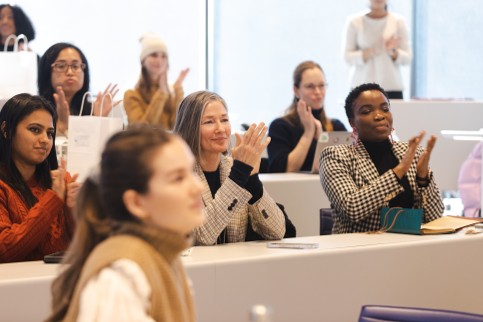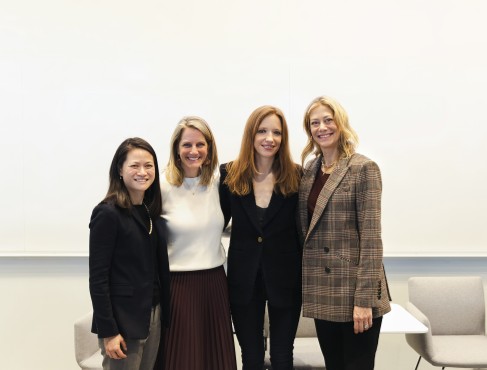 Speaking on a panel at Columbia Business School's Manhattanville Campus—moderated by Healthcare Management Program faculty director, professor Carri Chan—experts from industry, the investment world and the medical community agreed that we may well be at a long-overdue inflection point when it comes to women's health: an opportunity too important to miss.
"Five or six years ago, we'd have to defend the fact that there was even a problem in the first place in terms of underinvestment in women's health," said Kate Ryder, who founded healthcare platform Maven Clinic in 2014. "We'd have to explain that a whole host of issues are not covered by traditional providers and insurance coverage. I was noticing that so many women and mothers were falling through the cracks of the existing system," she explains, adding that with Maven she endeavored to change that. And things certainly have changed. 
In 2021, Maven's valuation surpassed $1 billion making it the first US-based 'unicorn' dedicated to women's and family health. It's since continued its impressive growth journey, and today offers a comprehensive platform with services spanning the whole gamut of care: fertility, pregnancy, adoption, parenting, pediatrics and more.
Others are following in its stead, hoping to emulate Ryder's success story. "It's definitely an exciting time," said Andrea Turner Moffitt (CBS MBA '07), co-founder and general partner at Plum Alley Investments, a New York-based venture capital firm that invests in technology and healthcare companies dedicated to improving lives and the planet, at the Series A and B stage. "There's never been more capital in this space and we're seeing the power of networks everywhere," she said. "The growth trajectory of new women's health companies is extremely encouraging, and is creating a flywheel for others that are coming into the space." But she's also realistic: "We clearly still have a very long way to go."
The Promise of Innovation
In 2021—the most recent year for which comprehensive data is available—femtech companies around the globe received more than $2.5 billion in funding. That was a sharp rise from under $1.5 billion in 2019 and from less than $1 billion in 2020, but still represents a mere fraction of the total cash that flows into healthcare overall.
And while progress in terms of funding has been consistent, the research world is still lagging critically behind. A recent study covering over 1,400 device and drug trials and more than 300,000 participants between 2016 and 2019, found gaps in women's representation in research related to three public health concerns – cardiovascular disease, psychiatric disorders and cancer.
"Maternal mortality is actually rising in this country," said panelist Dr. Jennifer Haden Haythe, cardiologist and director of the cardio-obstetrics program at Columbia University Irving Medical Center. "A lot of deaths are occurring in what we refer to as the fourth trimester, or the three months after the mother gives birth. These women are slipping through the cracks. Especially for women who are poor and have risk factors—or those who are suspicious of the healthcare system—the risks of dying of stroke, heart attack or diabetes-related causes shouldn't be underestimated," she added.
This is an area of women's health that's still desperately under-resourced and under-appreciated, despite all the strides that have been made in the last few years, Dr. Haythe said. "So we now have to ask ourselves, how do we systematically change that?"
There's no easy answer to that question, but whatever the answer is, the three panelists agree that technology can be a part of it.
"Covid really drove healthcare innovation. Before Covid, no one had even really heard of telemedicine," said Ryder of Maven. "What the world came to realize as a result of the pandemic, was that a lot can be done virtually. And if something acute is happening to a patient, platforms like Maven can help people to get the support they need quickly. It creates access," she explains. "Of course we're not delivering babies over the phone, but what we are doing is allowing patients to be advocates for themselves in a healthcare system that may not have been designed for them."
"Technology has the opportunity to dramatically drive down costs," said Dr. Haythe, and this in turn has a democratizing effect. Turner Moffitt agreed: I'm extremely interested in the advantages that computational biology, for example, can bring to women's health and how that's going to transform drug development.
A central problem remains the reluctance to include women of child-bearing age in research and trials, but technology could help scientists circumvent that too. "We might even be able to replicate organs—ovaries for example—using technology which will deliver invaluable insights and knowledge to improve women's health and ultimately access to care," she added. "And that's what I'm really excited about."
"There's obviously so much more than needs to be done," said Ryder. "But I'm encouraged by the progress. Even in the last few years, we've come such a long way."