Keynote Speakers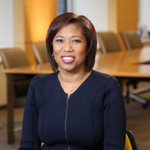 Kim Lew, CEO & President of Columbia Investment Management Company

Kim Y. Lew is CEO of Columbia Investment Management Company which manages the endowment of Columbia University in the city of New York. Previously, she was the CIO of Carnegie Corporation of New York, the private grant making foundation founded by Andrew Carnegie in 1911 which she joined from the Ford Foundation. Lew started her career in the middle market banking group of Chemical Bank and following business school joined Prudential Capital Group.
Lew graduated from the Wharton School of the University of Pennsylvania with a B.S in Economics and from the Harvard Graduate School of Business with an MBA. She is a CFA charterholder and has served as both a standard setter and grader.
Lew serves on the Boards of Ariel Investment Management Mutual Funds and Girls Who Invest. She serves on the investment committees of the ACLU and National Gallery of Arts.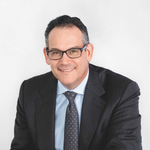 David Simon '85, Chairman, CEO, and President of Simon 

David E. Simon is chairman of the board, chief executive officer and president of Simon
(NYSE:SPG), a global leader in the ownership of premier shopping, dining, entertainment and
mixed-use destinations and an S&P 100 company. Simon's properties across North America,
Europe and Asia provide community gathering places for millions of people every day and
generate billions in annual sales.


Mr. Simon joined the organization in 1990. In 1993 he led the efforts to take Simon Property
Group public with a nearly $1 billion initial public offering that, at the time, was the largest real
estate stock offering. Mr. Simon became CEO in 1995. Since that time, he has orchestrated
more than $50 billion in strategic acquisitions that, together with ground-up development, have
allowed the company to assemble a portfolio of top-tier shopping centers that serve as home to
virtually every top retailer.


Before joining the organization, Mr. Simon was a vice president of Wasserstein Perella & Co., a
Wall Street firm specializing in mergers and acquisitions and leveraged buyouts.

Mr. Simon is a member and former chairman of the National Association of Real Estate
Investment Trusts (NAREIT) board of governors and is a former trustee of the International
Council of Shopping Centers (ICSC). He has received numerous industry honors, and in 2000,
he was inducted into the Indiana University Kelley School of Business Academy of Alumni
Fellows. He has been named the top CEO in the real estate industry by Institutional Investor
magazine every year from 2009 – 2018. In 2013, he was recognized as one of the World's Best
CEO's by Barron's magazine. Harvard Business Review recognized him as one of the world's
best-performing CEO's in 2013 – 2014 and 2016 – 2019. In March 2012, Mr. Simon was
appointed to the position of Chairman of Klépierre's Supervisory Board. Klépierre is a public
retail real estate company, headquartered in Paris that focuses on the ownership, management
and development of high-quality shopping centers across Continental Europe. Mr. Simon also
sits on the board for Apollo Global Management, Inc.


Mr. Simon holds a B.S. degree from Indiana University and an MBA from Columbia
University's Graduate School of Business.
Spotlight Presentation: "Making Choices in Uncertain Environments"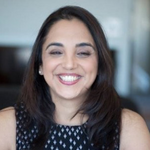 Professor Sheena Iyengar, S.T. Lee Professor of Business in the Management Department at Columbia Business School

Considered one of the world's leading experts on choice, Sheena Iyengar explores the psychology of choice and decision-making, addressing how humans face challenges in a world where they are inundated with options.

Her first book, "The Art of Choosing," was named to the Financial Times and Goldman Sachs Business Book of the Year Award in 2010, and was ranked #3 on the Amazon.com Best Business and Investing Books of 2010.

Iyengar is currently working on a new book, which examines how we construct ourselves and how we experience authenticity in an increasingly technological and uncertain world.

Her research is regularly cited in the media, including by The New York Times, The Wall Street Journal, The Economist, The Atlantic, BBC, and NPR. Iyengar has also appeared on television programs, including The Today Show, The Daily Show, and Fareed Zakaria GPS.

In 2002, Iyengar received the Presidential Early Career Award. She has been ranked in Thinkers50, the definitive global ranking of the top 50 business thinkers, and rated one of the World's Best B-School Professors by Poets & Quants. She has developed and taught courses on a wide variety of topics, including decision making and leadership, globalization, and authenticity.

In addition to conducting research and teaching at Columbia Business School, Iyengar frequently speaks to audiences that range from Fortune 500 companies and nonprofits to government bodies and medical institutions around the world. Collectively, her TED talks have received more than five million views.

Iyengar sits on the Board of Advisors for Celectiv, a startup that uses new tools in Artificial Intelligence and Machine Learning to optimize the hiring decision making process towards candidates that are both highly qualified and also ideally suited to organizational culture, which results in not only better hires, but less turnover.

She graduated from the Wharton School at the University of Pennsylvania with a B.S. in Economics and a B.A. in Psychology and received her Ph.D. in Social Psychology from Stanford University.
Global Uncertainty and Real Estate Investments Panel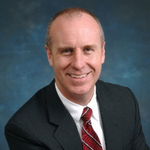 Tim Bellman, Global Real Estate Strategist

Accomplished Global Real Estate Research Strategist, market commentator, author, and presenter with career success leading the global research functions of two of the world's largest real estate investment managers. Fosters client relationships, leads teams, communicates, collaborates across functions, and consults with all levels of leadership throughout the world to develop strategies for cross-border investment that achieve client objectives, maximize profitability, facilitate strategic direction with prominent levels of research and attention to detail. Active practitioner contributor to various academic real estate and planning programs around the world. Combines an understanding of environmental considerations and urban planning with commercial considerations in real estate strategy. Authored column on global real estate for the PREA Quarterly.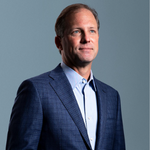 Joseph Smith, Chief Investment Officer, CBRE Investment Management - Listed Strategies

Joseph Smith serves as CIO - Listed Strategies for CBRE Investment Management and is coleader of the real estate securities team. Mr. Smith joined the listed securities firm that later became part of CBRE Investment Management in 1997.

Prior to that, Mr. Smith worked in various management and analyst positions in the real estate industry including positions at Alex Brown & Sons, PaineWebber, and Radnor Advisors. Mr. Smith began his career in real estate investment management in 1990.

Mr. Smith earned a Bachelor of Science degree from Villanova University and a Master's degree in Business Administration from the University of Pennsylvania's Wharton Schools of Business. He is a member of NAREIT and is a CFA holder.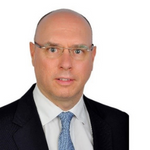 Moderator: Ivo de Wit '17, CEO of Evolution Global Investors

Ivo de Wit '17 is CEO of Evolution Global Investors and has over 20 years of real estate investment experience across the world and a strong investment performance and ESG track-record.  Over the last 10 years he was the Fund Manager of the global open-ended core+ flag ship fund of CBRE Global Investors, growing the fund since inception to one of the largest global real estate core funds. During his more than 20-year real estate investment career, he has worked in various regions around the world. In New York, Ivo was a Vice President and Head of US Strategy for Clarion Partners.

Ivo is an Adjunct Professor and Senior Fellow at Columbia Business School.  Over the last 4 years he has been co-teaching an MBA course titled "Real Estate as an Asset and a Business" and has published papers in academic journals on performance drivers of real estate returns, international diversification and risk premiums of global real estate. His latest work is on the impact of international capital flows and investor sentiment on pricing of commercial real estate.

Ivo is a Co-Founder and Trustee of the City of Opportunities Charity that is funding and publishing research about the most important factors of the built environment that improves people's health.

Ivo has a Ph.D. in Finance from Maastricht University and is a graduate of Columbia Business School and London Business School where he completed the EMBA-Global Americas & Europe program.
Real Estate Debt Outlook Amidst Rising Rates and Volatility Panel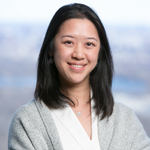 Catherine Chen '10, Managing Director, Real Assets, Apollo

Catherine Chen is a Managing Director in Apollo's Real Assets group where she is primarily responsible for the origination, structuring and execution of commercial real estate debt investments.  Since joining Apollo in 2013, Ms. Chen has led investments on a wide range of credit opportunities ranging from first mortgages, B-notes, mezzanine and preferred equity and covering all asset types.  Prior to joining Apollo in 2013, Ms. Chen was a Vice President in the Commercial Real Estate Lending group at Morgan Stanley where she was involved in all facets of commercial mortgage origination, securitization, underwriting and syndication.  During her tenure at Morgan Stanley, Ms. Chen also worked in Institutional Sales and Trading management, assisting in the management of the global equities and fixed income divisions.

Ms. Chen graduated with an MBA from Columbia Business School and a BS in Business Administration and a BA in Economics from the University of California - Berkeley.  Ms. Chen is a career advisor at the Columbia Business School Career Management Center and an active member of CRE Finance Council, ULI – Urban Development and Mixed-Use Council (Green), and WX New York Women Executives in Real Estate.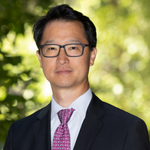 James Chung, Senior Managing Director, CIO, Bridge Debt Strategies, Bridge Investment Group

Mr. Chung is a member of the Investment Committee of the General Partner and serves as Chief Investment Officer for Bridge Debt Strategies Fund Manager LLC. He has more than 20 years of experience in real estate, securitization and financial services. He was a Managing Director at Morgan Stanley where he worked from 2000 to 2013. From 2004 to July 2013, Mr. Chung was the head of the Commercial Real Estate Loan Desk within the Fixed Income Division, where he had direct oversight of the pricing, hedging, structuring and securitization of the commercial real estate loan portfolio. During his tenure at Morgan Stanley, Mr. Chung was a voting member of both the global large loan credit committee and the U.S. credit committee, and he was involved in over $50 billion of loan originations and 75 securitizations. From 2000 to 2004, Mr. Chung held a variety of positions within the commercial real estate lending group at Morgan Stanley, including large loan originations and underwriting, portfolio acquisitions and risk management. Prior to joining Morgan Stanley in 2000, Mr. Chung worked in the Risk Management practice at First Manhattan Consulting Group, a leading financial services management consulting company. Mr. Chung received his Bachelor of Arts from Harvard College and his Master of Business Administration from the MIT Sloan School of Management.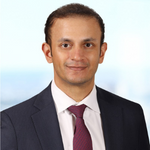 Siddharth Shrivastava, Managing Director, Head of Large Loan Originations - Real Estate Financing Group, Goldman Sachs

Sid serves as head of Large Loan Originations in the Real Estate  Financing Group for the Americas. He provides strategic financing advice to real estate clients. Sid joined Goldman Sachs in 2012 as an associate and was named managing director in 2021. Prior to joining the firm, Sid worked at Booz & Co. (now Strategy&) and KPMG in various management consulting roles. Sid earned a BEng from the Indian Institute of Technology Delhi in 2005, a Master's in Engineering Management from the University of Southern California in 2006 and an MBA from the MIT Sloan School of Management in 2012.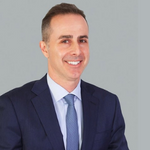 Moderator: Gideon Gil '00, Vice Chairman, Capital Markets Group, Cushman & Wakefield

Role & Responsibilities - Gideon Gil serves as a Vice Chairman in Cushman & Wakefield's Capital Markets Group focused on raising debt and equity for client properties and development projects throughout New York City, and the Eastern Seaboard.  Mr. Gil leads the New York City Debt Capital Markets practice working with C&W's Institutional Investment Sales Team.  Mr. Gil has been an advisor to or a principal investor in over $22.0 billion of commercial real estate transactions throughout his career.  Mr. Gil joined C&W in 2012.

Work Experience - Mr. Gil began his real estate career at Clarion Partners, working in the Acquisitions and Development Group rising to the level of Vice President.  From 2004 through 2008, Mr. Gil was a Portfolio Manager and Lead Originator at RCG Longview (now CenterSquare), a private equity fund focused on high-yield debt positions in commercial real estate.  Mr. Gil was a Managing Principal at Madison Realty Capital from 2008 through 2010 focused on purchasing distressed debt from financial institutions and originating high-yielding mortgage loans.  In 2010, Mr. Gil co-founded Columbia River Capital Advisors ("CRCA") an advisor to Family Office clients and advised on the investment of over $100 million of equity into opportunistic debt and equity investments in commercial real estate.

Education & Memberships - Mr. Gil holds a Bachelor's degree from Cornell University and an MBA from Columbia Business School. He is a member of The Advisory Board of the Paul Milstein Center for Real Estate at Columbia Business School.
Energy Transition, Sustainability and Real Estate Investments Panel 

Brian Feldman '17, Site Selection Manager, Meta

Brian Feldman is from the Seattle area, where he currently works as a Site Selection Manager specialized in data center acquisitions, leases and developments for Meta Platforms. With Meta he is working to build the data center footprint needed to support the Metaverse, and help transition the Meta portfolio from owned to a mix of owned and leased. Prior, Brian ran the data center expansion team at AWS responsible for new country and product launches. He graduated from CBS in 2017 and served as the VP of Alumni and Mentorship within the REA. Personally, Brian and his wife Elysia have a 1.5 year old daughter and enjoy hiking, biking, kayaking, skiing and just about anything else outdoors. 
Jonathan Flaherty '07, Global Director, Sustainability and Building Technology Innovation, Tishman Speyer

Mr. Flaherty joined Tishman Speyer in 2007 and oversees global sustainability, energy, telecom and smart building efforts for the company. In this role, he manages sustainability certifications, investor communications, worldwide performance tracking, procurement strategy and technological innovation implementation. Mr. Flaherty joined Tishman Speyer as part of the Leadership Development Program and has held various roles with the company, including in asset management and portfolio management for New York. Prior to joining the firm, he worked as a legislative aide for Senator Schumer in Washington, DC. Mr. Flaherty is the chair of the board of directors for the Building Energy Exchange. He holds a BA in political science from Kenyon College, and an MBA and MSUP from Columbia University.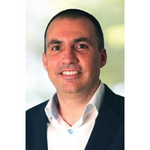 George Manahilov, Managing Director, UBS Asset Management

George Manahilov is Co-Head of Energy Storage within the Infrastructure business of UBS Asset Management, Real Estate & Private Markets.
He is responsible for originating and executing stand-alone energy storage investments in North America.


Prior to joining UBS, George was the founder of several companies specializing in investing, developing and operating renewable energy projects in the US and Europe. George has experience across all major renewables technologies, including solar, wind, hydro and behind-the-meter energy storage.


From 2004 to 2011, George was a managing director and global head of commodity-linked structured and principal transactions at Barclays Capital. He worked at Goldman Sachs's Commodities group in New York from 2000 to 2004, focusing on the energy and power sectors. George started his career in energy investment banking at JPMorgan Chase in 1998.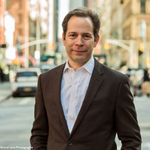 Moderator: Richard Yancey, Executive Director, Building energy Exchange
(Note: Richard has stepped in for previously announced Mary Hogan Preusse)

Richard C. Yancey, FAIA, LEED AP, is the founding Executive Director of the Building Energy Exchange (BE-Ex), a nonprofit center of excellence that accelerates the transition to healthy, comfortable, and energy efficient buildings by serving as a resource and trusted expert to the building industry.  Under his leadership, BE-Ex has become a pioneering international centre of excellence dedicated to building decarbonization.

Through education, exhibits, and actionable research, BE-Ex plays a central role in the climate action plans of both New York City and State. Through its global partnerships, as a founding member of the United Nations' International Centre of Excellence for High Performance Buildings, BE-Ex helps to advance high performance buildings around the world

Richard was recently elevated to the prestigious College of Fellows of the American Institute of Architects (AIA).  He has lectured and published widely, and served on numerous expert panels, including the New York City Mayor's Climate Action Plan Technical Working Group. Prior to BE-Ex, Richard has over thirty years of experience as an award-winning architect, in Seattle and New York; and received his Master of Architecture from Harvard University's Graduate School of Design.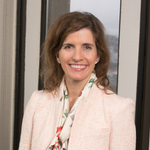 Moderator: Mary Hogan Preusse, Senior Advisor Fifth Wall, Chairman, Board of Directors, Digital Realty, Independent Director, Kimco

Mary Hogan Preusse has over thirty years of experience in real estate, investment management, leadership, and strategy. She is the lead independent director of Kimco Realty and serves on the boards of three other public companies: Digital Realty, Host Hotels and Resorts, and Realty Income. She is a senior advisor to Fifth Wall, the proptech/ climate tech venture capital firm.
Prior to her current work as board director and advisor, Mary served as Managing Director and Head of Americas Listed Real Estate at APG Asset Management US, ("APG"). At APG, she was responsible for managing the firm's public real estate investments in The Americas, which encompassed over $13 billion in real estate securities. During Mary's time at APG, the firm was widely regarded as a pioneer and leader in the use of REITs as a proxy for direct real estate investment and an early adopter of requiring ESG standards for real estate investments. She also served as a member of the Executive Board of APG from 2008 until her retirement in 2017. Prior to joining APG in 2000, Mary spent eight years as a sell side analyst covering the REIT sector and began her career at Merrill Lynch as an investment banking analyst. In 2015, she was the recipient of NAREIT's E. Lawrence Miller Industry Achievement Award for her contributions to the REIT industry.
Mary has been featured in The Wall Street Journal, Barron's, and other financial publications, and is a frequent panelist and speaker on topics including real estate, asset management, ESG, and corporate governance. She dedicates a substantial amount of time to promoting diversity on corporate boards and has a particular passion for mentoring recent college graduates and future leaders in real estate and investment management.
Mary graduated from Bowdoin College with a degree in Mathematics and has served on the College's Board of Trustees since 2012.