2022 Real Estate Symposium Steering Committee
The exclusive alumni-only educational forum will take place in-person on Wednesday, December 7, 2022 at Columbia Business School's new Manhattanville campus in NYC! The event will also be live streamed, and we look forward to connecting our global real estate alumni community to one another and to Columbia's thought leadership. The program is developed annually by a rotating steering committee of alumni Circle Leaders and offers broad-based discussions on the challenges and opportunities facing the real estate industry. Stay tuned for a full program announcement and registration this fall.
Please email [email protected] with questions.
It is with great pleasure that the Paul Milstein Center for Real Estate announces Michael Hyun '05, Managing Director, Chief Investment Officer of Crow Holdings and Ross Smotrich '83, Managing Principal, RLS Capital as co-chairs of the 2022 Real Estate Symposium. The co-chairs are also joined by a steering committee of fellow alumni Circle members.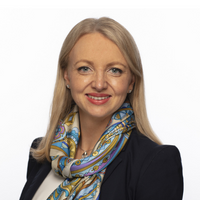 Lisa Cations '17

Senior Director, Head of Account Management at Industrious

Lisa Cations is responsible for the Account Management team. In her role Lisa is dealing with corporate clients helping them find flexible solutions that meet their changing occupational needs.

Lisa is a seasoned real estate professional with 15+ years of international experience working with global enterprise and investor clients. She has extensive commercial real estate strategy, portfolio and transaction management track record with the top global occupier clients, including Microsoft, Goldman Sachs, Unilever, Coca Cola, Barclays, Deutsche Bank, and Standard Chartered Bank.

Lisa is a globally recognised industry expert and influencer with publications on WeWork and the flex sector. She is a visiting lecturer on the topics of proptech, flex and agile workplace and the future of the office sector.

Lisa has MBA degrees from Columbia Business School and London Business School, MRICS and MSc in Real Estate from the University of Reading. Lisa is passionate about hospitality and making a difference to people's wellbeing through built environment.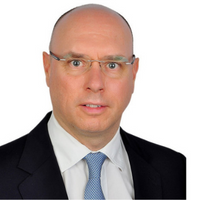 Ivo de Wit '17

CEO of Evolution Global Investors

Ivo de Wit '17 is CEO of Evolution Global Investors and has over 20 years of real estate investment experience across the world and a strong investment performance and ESG track-record.  Over the last 10 years he was the Fund Manager of the global open-ended core+ flag ship fund of CBRE Global Investors, growing the fund since inception to one of the largest global real estate core funds. During his more than 20-year real estate investment career, he has worked in various regions around the world. In New York, Ivo was a Vice President and Head of US Strategy for Clarion Partners.

Ivo is an Adjunct Professor and Senior Fellow at Columbia Business School.  Over the last 4 years he has been co-teaching an MBA course titled "Real Estate as an Asset and a Business" and has published papers in academic journals on performance drivers of real estate returns, international diversification and risk premiums of global real estate. His latest work is on the impact of international capital flows and investor sentiment on pricing of commercial real estate.

Ivo is a Co-Founder and Trustee of the City of Opportunities Charity that is funding and publishing research about the most important factors of the built environment that improves people's health.

Ivo has a Ph.D. in Finance from Maastricht University and is a graduate of Columbia Business School and London Business School where he completed the EMBA-Global Americas & Europe program.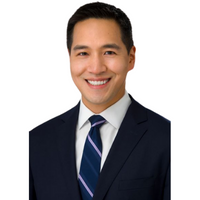 Michael Hyun '05 (co-chair)

Managing Director, Chief Investment Officer of Crow Holdings

Michael Hyun is Managing Director, Chief Investment Officer of Crow Holdings where he is responsible for business development, M&A and strategic investment initiatives. He has been affiliated with the firm since 2019.

Prior to joining, Michael founded Graphene Group, an investment advisory platform partnering with a range of institutions and operators on investments, corporate strategy and capital raising. Prior to founding Graphene, Michael was the Chief Investment Officer, Executive Vice President at Brixmor Property Group (NYSE: BRX), the largest owner of grocery-anchored retail centers in the U.S. where he led investment strategy and portfolio management. Before joining Brixmor, Michael was an Executive Director on the investments team at Morgan Stanley Real Estate Investing executing on investments across all real estate sectors and return strategies. Michael began his real estate career at Greenstreet Real Estate Partners, a boutique real estate private equity firm.

Michael earned his B.S. in Economics at The Wharton School at the University of Pennsylvania and his M.B.A. degree from Columbia Business School, where he graduated with honors. He is a Chartered Financial Analyst (CFA) member of the New York CFA Society and Horace Mann School Alumni Council.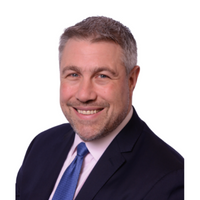 Christopher Mayer

Paul Milstein Professor of Real Estate
Co-Director, Paul Milstein Professor for Real Estate
Columbia Business School

Christopher Mayer is the Paul Milstein Professor of Real Estate at Columbia Business School. His research explores a variety of topics in real estate and financial markets, including housing cycles, mortgage markets, debt securitization, and commercial real estate valuation. Dr. Mayer is also CEO of Longbridge Financial, an innovative reverse mortgage company focused on delivering responsible home equity products to older Americans to help finance retirement. Professor Mayer serves as a Research Associate at the National Bureau of Economic Research, a Director of the National Reverse Mortgage Lenders Association, and a member of the Academic Advisory Boards for Standard and Poor's and the Housing Policy Center at the Urban Institute. His research has received funding from the National Science Foundation and the Pew Charitable Trusts.

Dr. Mayer is active in the media and advising policymakers, testifying six times before committees of the U.S. Senate and House of Representatives, writing a paper for the Financial Crisis Inquiry Commission, and authoring numerous op-ed articles in major publications. Dr. Mayer previously served as Senior Vice Dean at Columbia Business School and held positions at The Wharton School, the University of Michigan, Harvard Business School, and the Federal Reserve Bank of Boston.  He earned a BS in Math and Economics from the University of Rochester with highest honors and a PhD in Economics from MIT.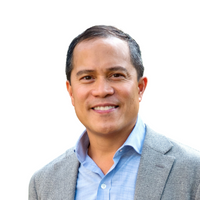 Mark Momongan '99

Founder and Managing Partner at Maple Hill Search Partners

Mark approaches executive recruitment with the energy of an entrepreneur. In 2020, he founded Maple Hill Search Partners with a select group of real estate clients, sharing his vision of a boutique executive search firm that offered more nimble, focused and personalized services than larger shops. Previously, Mark served for a decade as a Managing Director of a global retained executive search firm, overseeing business development and client management for more than 150 searches. Mark started his career as a capital raiser, cultivating $1 billion in growth capital for his clients. It was here that he first developed the entrepreneurial mindset that boutique firms provide a stronger value proposition, where focus, attention, trust and substance matter most—a mindset that would later evolve into his vision for the firm. Mark holds degrees from Georgetown and Columbia Business School. He lives in Glencoe, IL and is married with two boys. His passions include travel, nature, ice hockey, and fishing.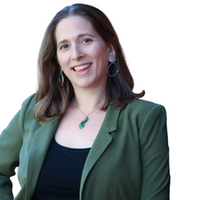 Katie Pelczar '08

Head of Real Estate Investment at Cascade Asset Management Company

Katie Pelczar '08 joined Cascade Asset Management Company in 2020 to lead the Real Estate Investment team. Katie oversees real estate investment strategy, sourcing and execution across all property types and geographies. Prior to joining Cascade, Katie was an Executive Director in UBS' Real Estate and Private Markets division. At UBS Katie closed more than $3 billion of real estate transactions, primarily on the East Coast. Katie is an active member of ULI and CREW. Katie received an MBA from Columbia Business School with a concentration in Real Estate Finance and graduated from Washington University in St Louis with a BA in French and Anthropology.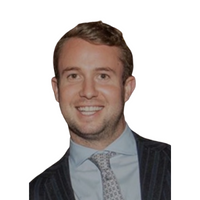 Benjamin Schwartz '22

Bridge Investment Group

Benjamin Schwartz is a recent graduate from CBS Class '22. His primary focus was mainly on Real Estate and Finance, building a closer connection with the Paul Milstein Center as a Teaching Assistant for Brian Lancaster's Real Estate Finance course. Benjamin is a member of the Real Estate Association among several other student organizations and served as Chief of Staff of the Student Government Executive Board. He was also awarded a Second Year Fellowship. Benjamin is currently working at Bridge Investment Group, a vertically integrated private equity real estate developer and investment manager with $42 billion AUM.  His focus is on capital raising for existing funds and structuring new funds.  Prior to CBS, he worked at WS Development based in Boston, MA for 6.5 years, leading the leasing and management efforts for two properties: The Street in Chestnut Hill, MA and Hyde Park Village in Tampa, FL as well as executing deals for several other Development properties including the Boston Seaport in Boston, MA and The Royal Poinciana Plaza in Palm Beach, FL. Benjamin has executed lease agreements for WS with Tenants such as Nike, Blue Bottle, Warby Parker, Coyo Taco, Kiton, Daniel Cremieux, OddFellows, Chase Bank, PNC Bank, Cardullo's Gourmet Food Store in Harvard Square, Seaport Barbers and many other restaurants, chefs, entrepreneurs, and retail operators. As a member of the UpMarkets team, he participated in planning and executing re-development and ground-up development efforts and worked on community partnerships, for example connecting one of Boston's best retail stores Bodega with The Institute of Contemporary Art and WS Development in support of Virgil Abloh's "Figures of Speech" exhibit. Benjamin was able to learn more about the intricacies of the industrial asset class through a summer internship with Wharton Equity Partners between first and second year at CBS.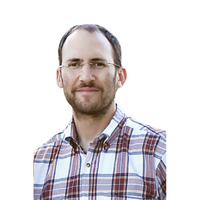 Scott Shapiro '99

Managing Director at Eagle Rock Ventures

Before returning to his home state of Washington from New York, Scott was with Related Urban Development (formerly The Palladium Company) and Related Lodging Group, real estate development affiliates of The Related Companies, L.P. Prior to that, Scott co-founded Cityfeet, a leading online commercial real estate network that was sold to LoopNet.

While in business school, Scott was a financial analyst at MAX Capital Management Corporation, handling real estate acquisitions and financings. He was also a summer associate at Paine Webber Real Estate Securities, providing principal lending and investments for opportunity funds and other real estate clients.

Before attending graduate school, Scott worked in Washington, DC, conducting property management and marketing at The JBG Companies, management and strategic consulting with KPMG, and government affairs and policy analysis with Preston Gates Ellis & Rouvelas Meeds. Scott received his BA with honors in government and American studies from Wesleyan University and his MBA in real estate and finance from Columbia Business School.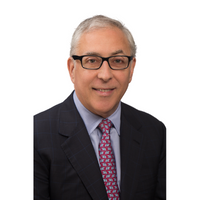 David Sherman '82

Senior Advisor and Chairman of the Investment Committee, BGO Strategic Capital Partners
Co-Director, Paul Milstein Center for Real Estate, Columbia Business School

Mr. Sherman is Senior Advisor and Chairman of the Investment Committee at BGO Strategic Capital Partners (formerly Metropolitan Real Estate), a real estate investment management business that he co-founded in 2002 and of which he served as President through 2018. (Metropolitan became part of the Investment Solutions Division of The Carlyle Group in 2013 and was acquired by BentallGreenOak in 2021). In addition, Mr. Sherman is Co-Director of the Paul Milstein Center for Real Estate and an Adjunct Professor at the Columbia University Graduate School of Business Administration. Mr. Sherman has more than 35 years of real estate investment, finance and analytical experience.

Previously Mr. Sherman held positions in real estate finance, investment banking, research, consulting, and strategic planning at D. Sherman & Company, Smith Barney, The Harlan Company, First Boston, and Paine Webber. Over the years, Mr. Sherman has published numerous articles in periodicals including American Banker, PREA Quarterly, Shopping Center Business, and National Real Estate Investor.

Mr. Sherman received an A.B. in Mathematical Economics (magna cum laude) from Brown University and an M.B.A. in Finance from Columbia Business School.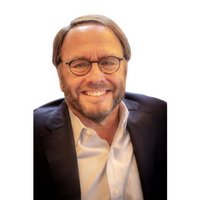 Ross Smotrich '83 (co-chair)

Managing Principal at RE Strategic Advisors 

Ross L. Smotrich '83 is an adjunct professor at Columbia Business School teaching Real Estate Equity Securities Analysis. He led Barclays' real estate securities research team as Managing Director and Senior Equity Analyst until June 2020. Prior to joining Barclays, Ross rebuilt and led the REIT research business at Bear Stearns. He moved his team to Lehman Brothers in June 2008, shortly before its acquisition by Barclays. Ross began his real estate career at Chemical Bank, where he worked in lending, investment banking and finally, ran a workout / restructuring team. Following Chemical Bank, Ross transitioned into sell-side research as a senior equity analyst at Merrill Lynch.

As the Managing Principal of RE Strategic Advisors, LLC Ross is currently focused on providing strategic consulting, investment and advisory services to organizations operating at the intersection of the public (listed) and private real estate markets. With over 35 years of real estate finance and analytical experience, Mr. Smotrich has covered a majority of the S&P 500 real estate stocks, ranked in the Institutional Investor All-America research poll nine times and was twice named in The Wall Street Journal's All-Star Analysts Survey.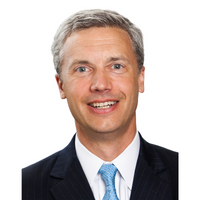 Walter Stackler '94

Managing Partner at Shelter Rock Capital Group

Walter Stackler is the Managing Partner and Founder of Shelter Rock Capital Group, a capital advisory and placement firm that raises capital for commingled funds, joint ventures,  separate accounts, recapitalizations, and direct real estate investments.  Walter has over 25 years of real estate related experience, primarily focused on capital raising for private investment firms, real estate operating companies and public REITs. Investors in these vehicles have included public and corporate pension funds, sovereign wealth funds, foundations, endowments, insurance companies, commercial banks, family offices and other institutional and accredited investors. Prior to founding Shelter Rock, he was a Managing Director and co-founder of Greenhill's Real Estate Capital Advisory group.  Walter was previously a Managing Director, Co-Head and a founding member of the Credit Suisse Real Estate Private Fund Group ("REPFG"), which he joined in 2000 at Donaldson, Lufkin & Jenrette ("DLJ") prior to its merger with Credit Suisse. Prior to the formation of REPFG in 2000, he was with DLJ's Commercial Mortgage Group where he focused on the origination, underwriting and structuring of multi-family and commercial mortgages. Earlier in his career, Walter was with the Ernst & Young Kenneth Leventhal Real Estate Group where he specialized in distressed debt valuation, feasibility studies and strategic planning.

Walter holds a BS from the University of Richmond and an MBA from Columbia Business School.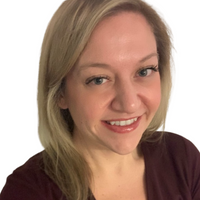 Kristin Svenningsen

Managing Director
Columbia Business School

Kristin Svenningsen is the Managing Director of the Paul Milstein Center for Real Estate. Prior to her appointment at Columbia Business School in 2014, Kristin spent several years working in commercial real estate for SL Green Realty Corp (SLG), focusing primarily on tenant and building operations, managing all occupied and unoccupied office space for the SL Green wholly owned subsidiary, Emerge212 Boutique Office space; supervising expansion and development of new Emerge212 Centers, and overseeing 200+ tenant relationships across a myriad of industries.  While still at SL Green, she was able to redirect her focus to marketing and sales; building brand recognition, generating new business opportunities and leasing over 150,000 sq. ft. of office space, comprised over 250 individual offices.  Concurrently, Kristin received her M.A. in Higher and Post-Secondary Education from Teachers College, Columbia University. She earned a duel B.A. in Mass Communication and Theatre from Towson University, and in the years prior to her career in real estate, worked in the entertainment industry as a casting professional for Broadway and Off-Broadway Theatre (Manhattan Theatre Club and Second Stage Theatre) as well as Network Television (Showtime and The CW).