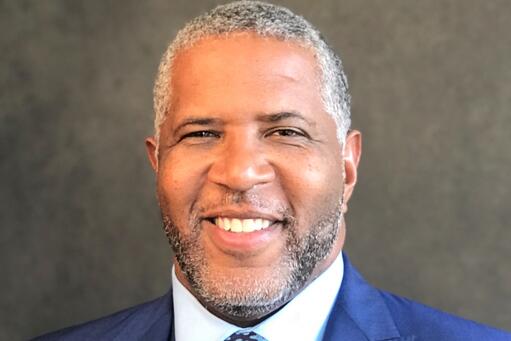 Robert F. Smith is the Founder, Chairman, and CEO of Vista Equity Partners. Vista currently manages equity capital commitments of over $95Bn and oversees a portfolio of over 80 software companies that employ over 90,000 people worldwide. Since Vista's inception, Smith has supervised over 585 completed transactions representing more than $280 billion in aggregate transaction value.
Smith is the Chairman of Carnegie Hall and a recipient of the Carnegie Medal of Philanthropy. He serves as the Vice Chairman of the Board of NAF, on the Board of Directors of the Business Roundtable, Board of Overseers of Columbia Business School, as a Member of the Cornell Engineering College Council, and as a Trustee of the Boys and Girls Clubs of San Francisco.
In 2020, Smith was named as one of the TIME 100 Most Influential People in the World and has been recognized by Forbes as one of the 100 Greatest Living Business Minds.
Smith is the founding director and President of the Fund II Foundation and a leading advocate for companies to take diverse internship candidates in STEM fields. He is also the founder of the Student Freedom Initiative which aims to relieve the crushing burden of student debt for STEM students at all HBCUs.
Smith also has been a strong advocate for what he has named the 2% Solution, calling on corporations to commit 2% of their annual net income for the next decade to empower minority communities. He also co-leads the Southern Communities Initiative, a catalytic program for racial equity across six southern communities representing half of the Black population in the U.S.