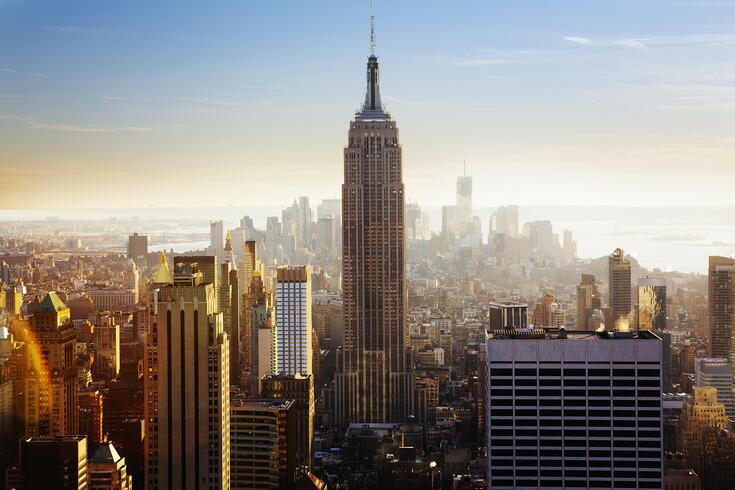 Welcome to Columbia Business School
For over 100 years, we've helped develop leaders who create value for business and society at large. Today, we're guiding students to solve the increasingly complex challenges of the modern business era with our cutting-edge curriculum, groundbreaking research, commitment to an inclusive and representative community, and real-time connection to industry and practice, both within New York City and around the world.
From pioneering courses to STEM certification to unique immersive and experiential learning opportunities, our curriculum continues to expand and evolve. Infusing management fundamentals with data science and of-the-moment business intelligence, Columbia Business School delivers unmatched insights and learning across key areas of business, including digital transformation, entrepreneurship and innovation, twenty-first century finance, the intersection of business and society, and climate and sustainability.
Students
2472
Enrolled
39.40
Percent international
41.70
Percent female
Academic Experience
153
Full-time faculty
6
Academic divisions
28
Centers & Programs
Alumni
51550
Alumni
123
Countries represented
86
Alumni clubs
Career & Entrepreneurship
95
MBA graduates receiving offers or employed within first three months
726
Startups created by Alumni in last 10 Years
95
Alumni reporting job satisfaction as at least 4 out of 5
Columbia Business School is committed to educating and developing leaders and builders of enterprises who create value for their stakeholders and society at large; we accomplish this through our MBA, MS, PhD, and Executive Education programs.
We are committed to developing new scholars and teachers, and to creating and disseminating pathbreaking knowledge, concepts, and tools that advance the understanding and practice of management; we accomplish this through our faculty research and PhD programs.
Our CBS community strives to build and sustain a welcoming and intellectual community that values and respects individuals' different and shared identities and perspectives. We have a community-wide responsibility to uphold and defend our shared values and principles at Columbia Business School and beyond, including:
Actively seeking and including new members in our community who challenge conventional beliefs and propose and respectfully debate bold ideas
Fostering an inclusive learning environment and curriculum for all students
Continuously measuring our progress by eliciting meaningful feedback from our community
Basing decisions about policies and initiatives on evidence and data