N. Robert (Bob) Hammer '67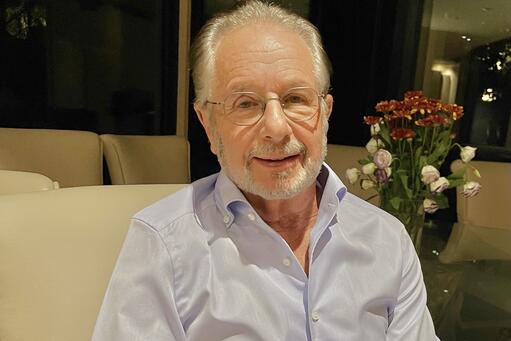 Powered by his nearly 40 years as a chief executive and entrepreneur in the technology industry, Bob is a trusted advisor to corporate leaders. He provides a clear perspective on growth opportunities and is known for his intuitive and decisive leadership. Through Hammer Ventures, he focuses on identifying and investing in companies who have unique, highly differentiated AI technology foundations with strong growth prospects and highly profitable business models. He is actively involved with several of the Hammer Ventures portfolio companies. He sits on the Board of IronYun, a leading AI video analytics platform company. He is a major investor and works closely with the team at Robo Global Ventures.
He founded Hammer Ventures in 2019 following a 20-year career at Commvault, where he served as the company's CEO after its spin-off from AT&T in the late 1990s. He guided Commvault through an IPO in 2006 and established Commvault as a well-recognized industry leader, grew the product portfolio and migrated the company to the Cloud. Commvault's growth was achieved through 100% internal innovation. Commvault's share price increased from pennies to over $60 when he retired. Acting on his entrepreneurial spirit, Bob was also a venture partner of the Sprout Group, an internal division of Credit Suisse First Boston Private Equity, Inc., from 1997 until 2003.
Before joining the Sprout Group, he served as the chairman, president and chief executive officer of Norand Corporation, a portable computer systems manufacturer beginning in late 1989 until acquisition by Western Atlas, Inc. in 1997.
Bob, identified Norand as an acquisition candidate and was instrumental in its leveraged buy-out from Pioneer Hi-Bred International, Inc. in 1989. After Norand's acquisition Bob took over the leadership position and guided it through its initial public offering in 1993.
Previously, he spent a year as chairman, president and chief executive officer of publicly held Telequest Corporation, and five years in the same capacity with privately held Material Progress Corporation.
Before joining Material Progress, Bob spent 15 years in various sales, marketing and management positions with Celanese Corporation, rising to the level of vice president and general manager of its global structural composites materials business.
Bob and his wife Ann are active in philanthropy through the Hammer Family Foundation. He obtained his bachelor's and master's degrees in business administration from Columbia University. Bob is an avid golfer and enjoys time with his family.