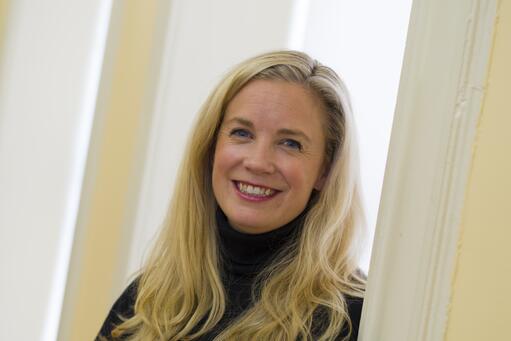 Dr. Katie Conway is Vice Dean of Administration and Chief Operating Officer, with financial and administrative oversight of the School.
Katie works closely with the Dean on executive-level large-scale projects supporting School initiatives, including our move to Manhattanville and capital campaigns. She manages the Financial Planning, Operations, Human Resources, and ITG departments, and serves as a key School liaison to University partners.
Prior to joining CBS, Katie worked at Teachers College for over a decade in various leadership roles within the Office of the President, most recently as Vice President of Planning and Strategy. She has extensive experience with budget management and capital projects, and brings a depth of experience from her work across Columbia over two decades. She sits on the Commission on the Status of Women and on the Advisory Board for Columbia Community Service.
Katie has her bachelor's from Columbia College and her doctorate from Teachers College, where she holds a faculty appointment in the Higher & Postsecondary Education program.