Bizcast host Fahad Ahmed interviews Professor Bruce Usher about his new book Investing in the Era of Climate Change.
Find us on Instagram and Twitter, where we are @columbia_biz.
Subscribe to Bizcast on iTunes, Spotify, Stitcher, or wherever you get your podcasts.
You can catch up on old Bizcast episodes on our Podcasts page.
About the Researcher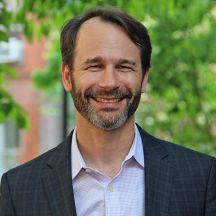 Co-Director of the Tamer Center for Social Enterprise; Elizabeth B. Strickler '86 and Mark T. Gallogly '86 Faculty Director; Professor of Professional Practice, The Tamer Center for Social Enterprise