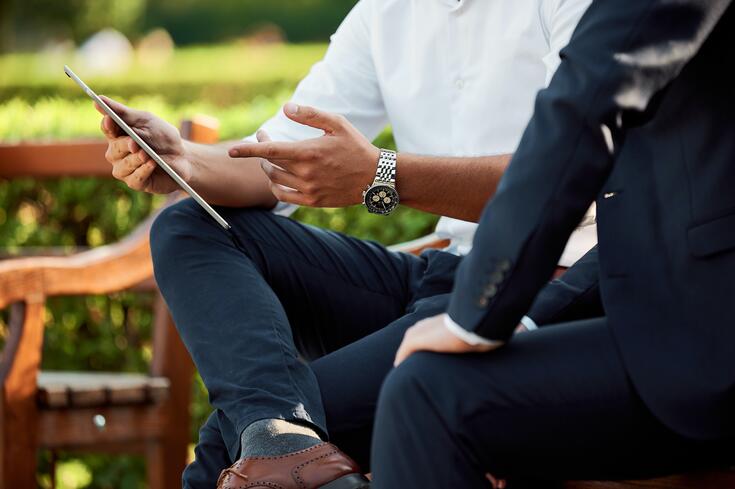 The Executives in Residence Program comprises 25 senior executives from the C-Suite of companies in industry verticals such as technology, retail, health care, manufacturing, and consumer goods, as well as senior partners from strategy consulting, private equity, financial services, and real estate. 
Columbia's EIR program is unique among the top-tier MBA programs because of the scope of our executives' involvement at the school. The program was established in 1971; founder Robert W. Lear then served as the school's sole executive in residence. In the ensuing years the program grew in both size and breadth of impact.
Mentorship and the Executives in Residence Program at Columbia Business School
Mentorship is a differentiator at Columbia Business School's Executives in Residence Program, where C-level executives are paired with MBA students to help bridge theory and practice at the very center of business. Hear from students, alumni, and their mentors who explain the benefits of the Executives in Residence Program, the oldest and largest program of its kind.