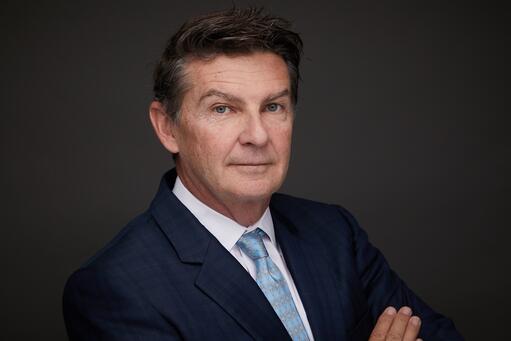 Brian P. Lancaster is a Senior Lecturer in the Discipline of Finance at the Columbia Business School.  Professor Lancaster teaches the following courses: Real Estate Finance, Real Estate Debt Markets, Residential Real Estate Finance:  Dirt, Debt and Derivatives, Capital Markets and Investments, Real Estate Entrepreneurship, and  Debt Markets in the MBA, EMBA, PhD and MS&E programs. Professor Lancaster received the Robert. W. Lear Award in 2023 which is presented annually to the faculty member who most clearly demonstrates commitment to students through accessibility and an overall contribution to the improvement of student life and education. 
He is also a faculty sponsor of Chazen Global Study Tours as well as the faculty sponsor for joint Chazen Institute-Real Estate Association Global Study tours, most recently leading student study tours to Southeast Asia (Real Estate), East Africa (General Business), and an upcoming real estate study tour to South America (Chazen-REA joint real estate tour). Formerly, he taught the Real Estate Capital Markets and Debt Markets and Instruments courses in the MBA and EMBA programs at the Stern School of Business, New York University.   
Professor Lancaster is also Founder and current President of The Minot Group, LLC, a real estate finance, debt, derivatives and capital markets consulting and investment firm. Domestic and international clients include:  Alliance Bernstein, Alinma Investment Co., Centerbridge, China Construction Bank, Citadel, Citigroup, Deutsche Bank, Fidelity, Fortress, FHLB, Goldman Sachs, Housing Finance Fund of Iceland, McKinley and Co., McKinsey and Co., McGraw Hill, MFS Investment Mgmt., Parthenon Capital, Ping An of China, Verisk, the U.S. Dept of Justice and Wells Fargo. The Minot Group, LLC was voted one of America's Best Management Consulting Firms by Forbes in 2017, 2018, 2019, 2020 and 2021.  Projects include consulting with the FHLB regarding REITs, developing a callable bond program to finance callable residential mortgages, developing a new CRE finance data, analytics and capital markets business for a large global analytics firm and developing two multifamily projects. 
Prior to his current work, Professor Lancaster was Managing Director and Co-head of Structured Transactions Analytics, Risk and Strategy and Head of MBS, CMBS, and ABS Strategy at the Royal Bank of Scotland (RBS). Prior to joining RBS, Professor Lancaster was the Chief Investment Officer of the $85 billion Real Estate Division of Wells Fargo/Wachovia and Head of Structured Products Research at the same company for nine years.  He was also a Managing Director Principal at Bear Stearns where he led research teams in Agency MBS, CMOs and CMBS for eleven years.  He was voted by clients onto Institutional Investor's All America Research team as a top three research analyst for several consecutive years. He was also voted as one of "Ten to Watch" in commercial real estate by National Real Estate Investor (NREI) magazine; was voted best CMBS Analyst of the Year by Real Estate Finance & Investment Magazine and was twice awarded the CREFC World annual best commercial real estate research report award.
He was also a Senior Economist Capital Markets at the Federal Reserve Bank of New York and the Bank of England in London for five years. 
Professor Lancaster received his BS from the Massachusetts Institute of Technology (full scholarship), his MBA in Finance from the Stern School of Business, NYU (full Federal Reserve Scholarship) and a Masters of Public and International Affairs from Columbia's School of International and Public Affairs where he was selected as an International Fellow in the International Fellows Program and funded by the Columbia International Economics Research Center.
He is a former Executive Board member of the Mortgage Bankers Association and the Commercial Real Estate Finance Council, where he testified before the House Financial Services Committee, the Federal Reserve Board of Governors, the Securities and Exchange Commission, the Federal Deposit Insurance Corporation, the Office of the Controller of the Currency and the US Treasury Department on the real estate crisis, the capital markets and financial regulations. 
Professor Lancaster has published two books, including Structured Products and Related Credit Derivatives with Frank Fabozzi and Glenn Schultz, Wiley Publishing and Collateralized Debt Obligations:  Structures and Strategies and numerous journal articles on topics related to commercial and residential real estate, capital markets and securitization. He is the former Editor-in Chief of the Commercial Real Estate Finance Journal and has lectured occasionally at Duke University and the Wharton School of Business.