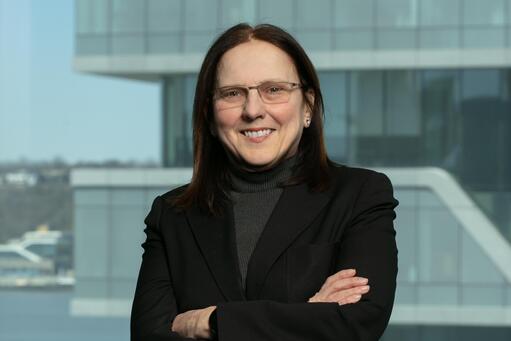 Professor Donna M. Hitscherich currently serves as a senior lecturer of Finance, director of the Private Equity Program, and a Bernstein Faculty Leader at the Sanford C. Bernstein & Co. Center for Leadership and Ethics at Columbia Business School. Professor Hitscherich's courses include Corporate Finance as well as the elective courses Business Law, Mergers and Acquisitions, and Advanced Corporate Finance. In 2002, she was nominated for the Dean's Award for Innovation in the MBA Curriculum for her presentation of the Advanced Corporate Finance course. She also received the Executive MBA Commitment to Excellence Award from the Berkeley-Columbia EMBA program graduating classes in 2010, 2011, 2012, and 2013 and the Commitment to Excellence Award for EMBA-Americas graduating classes in 2014 and 2017. She was also a BRIDGE Fellow for academic year 2014–2015—Building Relationships with Industry and Defining Graduate Education in Business (BRIDGE)—at Columbia Business School based on an endowed gift which the School allocates each year for faculty members who are working on new initiatives aimed at building relationships with industry practitioners.
Professor Hitscherich has also served as a lecturer in law and accounting at Columbia Law School. From 1988–1990, she was an assistant professor of law at St. John's University School of Law, where she taught Federal Securities Regulation and Legal Ethics.
Prior to her present position as a senior lecturer at Columbia, Professor Hitscherich had a career in investment banking, holding positions at CS First Boston, J.P. Morgan & Co. Inc., and Banc of America Securities. At J.P. Morgan, she helped found the takeover defense team and served as a senior member of the advisory review committee, which was responsible for all of the M&A fairness opinions issued by the company. As a managing director in the mergers and acquisitions group of Banc of America Securities, she was secretary of the firm's fairness-opinion review committee and a major contributor to the firm's training programs for managing directors and associates. Prior to her investment banking career, Professor Hitscherich was a corporate lawyer at Skadden, Arps, Slate, Meagher & Flom.
In addition to an MBA from Columbia Business School, Professor Hitscherich received a BS and JD from St. John's University and is a NYS certified paramedic.