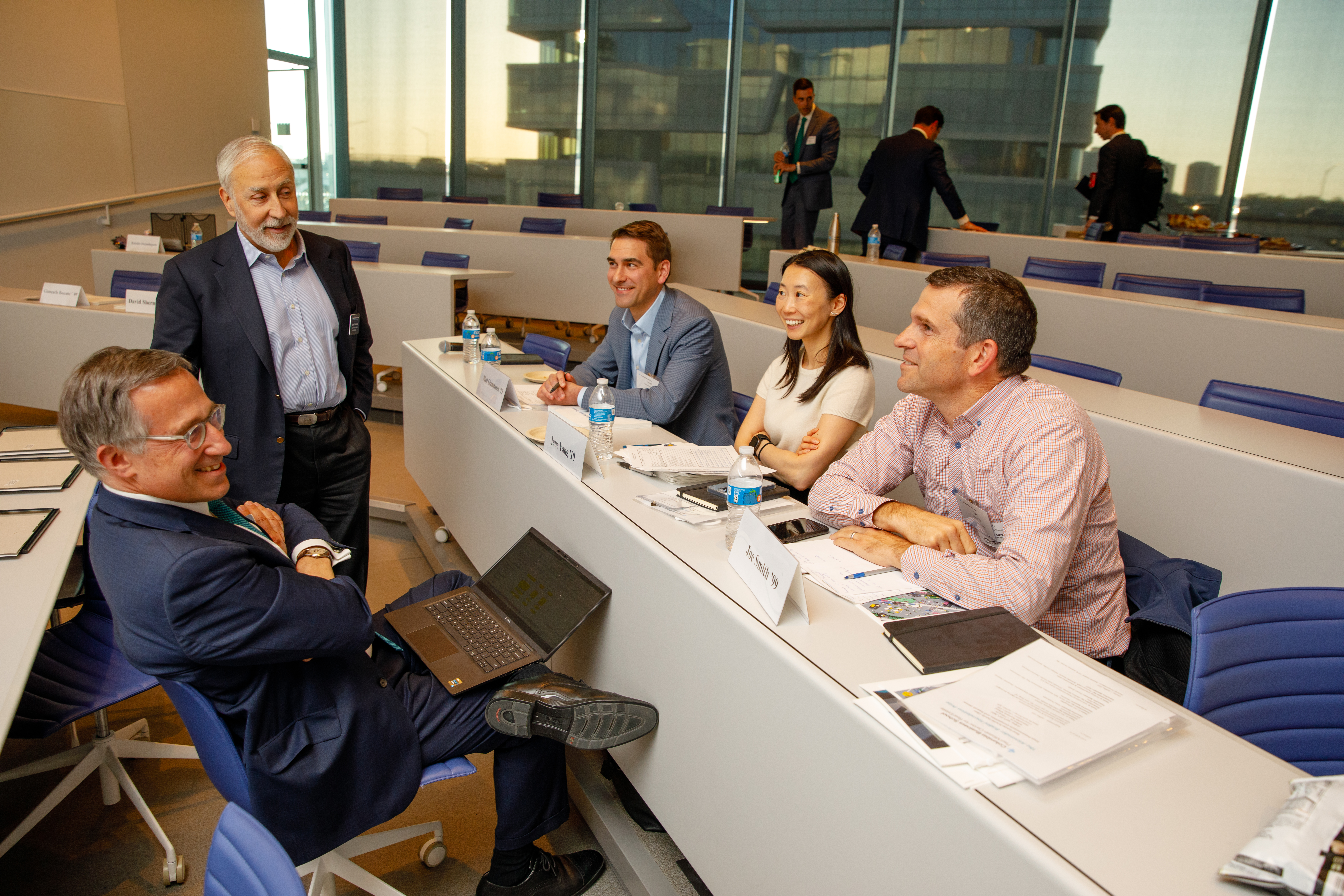 Columbia Business School graduates often share their time, resources, expertise and energy with students and faculty by coming to campus as guest speakers, participating on panels, hosting mentorship discussions, leading site visits, offering career guidance, contributing to case writing, or delivering a course as an adjunct professor.
Alumni provide valuable career advice to students and are a key recruiter of our MBA talent. They are also an important supporter of student fellowships and scholarships, ensuring that Columbia Business School continues to attract the best and brightest students.
If you would like to get involved with students and the MBA Real Estate Program, below are some ways:
Serve as an industry sponsor by providing a real world project for students to design a business plan for in the Real Estate Private Equity course.  Inquires can be send to Professor Andrew Jacobs '96 or Angela E. Lee. 
Mentor a student.  Connect to the Real Estate Association to join their mentorship program. 
Lead an Alumni Coffee Chat or Career Breakfast w/ a group of real estate students.
Host students for a company visit or a site tour of a real estate project.
Write or contribute to a case that can be taught in the RE curriculum. Share your experience involving business and management issues and provide primary source information.  
Hire an MBA real estate student for a full-time position or an MBA summer internship.
Post a job or internship.
Join the Real Estate Circle and serve on the annual Symposium Steering Committee.
Make a financial contribution to support students and center initiatives.  Your contribution makes an immediate impact. (Select "Other" as the designation and then specify Paul Milstein Center or MBA Real Estate Program on the next page.)
Offer local guidance and or host/ provide introductions for students planning domestic treks and their annual international Real Estate Study Tour.
Have you joined the CBS Real Estate Alumni Community? This new and unique community platform (web and mobile app) is exclusively for CBS real estate alumni in the real estate industry. This will be a place for you to connect, collaborate, share opportunities, stay up-to-date on news, real estate events, and much more! Click and request an invitation to join.