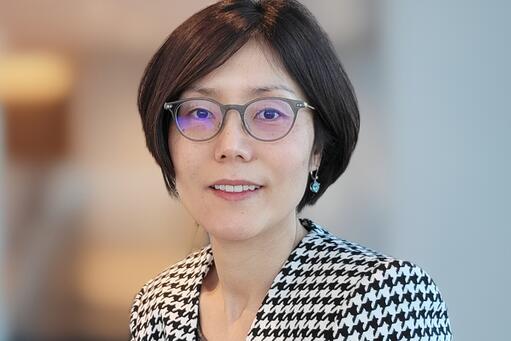 Associate Professor of Business

Management Division
Areas of Expertise

Entrepreneurship & Innovation Globalization Leadership & Organizational Behavior Social Impact
Contact

Office: 1191 Kravis
E-mail:

[email protected]
Links
Qingyuan (Lori) Yue is Associate Professor at the Management Division in Columbia Business School. Her research focuses on the relationship between business and society, especially regarding how organizations respond to contentious social environments and regulation uncertainty. She has published papers on industry self-regulation, business collective action, business responses to social movement, and corporate political strategies. Her recent research studies how firms, especially nascent industries that develop from technological innovations, adopt political strategies to shape regulation, and how firms respond to the grand challenges in the global context and also exert their own influences. One of her recent papers develops a computational measure of rhetorical nationalism at the firm level. Her research has been published in leading peer-reviewed scholarly journals. Her recent research awards include the Responsible Research in Business & Management (RRBM) Award in 2020 and the Rigor in Research Award by the Strategic Management Society in 2020. She was formerly an associate editor of Management Science, a consulting editor for the American Journal of Sociology, and the Chair of the Organizational Management and Theory Research Committee of the Academy of Management.
She teaches Top Management Process, a popular MBA and EMBA elective course about the role of general managers in the organization, strategy, and operation of both entrepreneurial and established firms. She previously served as a faculty member of the University of Southern California's Marshall School of Business. There, she taught the undergraduate core course, Strategic Management, served as the course head, and led the course redesign. She also taught other short MBA courses and the PhD seminar of Organizational Theory, and won both teaching and research awards.
Education

B.S., Renmin University of China; M.S., Peking University; Ph.D., Columbia Business School
Joined CBS

2021
Type

Newspaper/Magazine Article
Administrative Science Quarterly
. September 01, 2022.
. Activists, Categories and Markets: Racial Diversity and Protests against Wal-Mart Store Openings in America. Edited by
Greta Hsu
, Giacomo Negro
, and Ozgecan Kocak
.
Emerald Publishing Limited
, 2010.
B8515: Top Management Process
B7515: Top Management Process