Edward S. Gordon Professor of Real Estate

Finance Division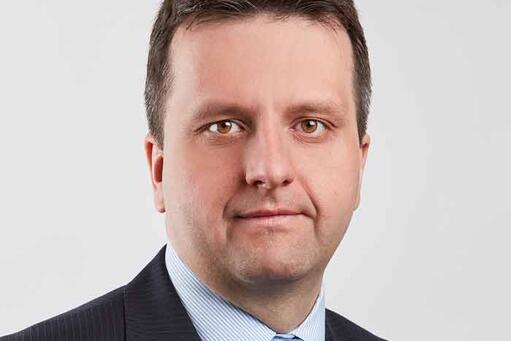 Areas of Expertise

Real Estate
Contact

Office: 1182 Kravis
Phone: (212) 8544655
E-mail:

[email protected]
Tomasz Piskorski is the Edward S. Gordon Professor of Real Estate in the Finance Division at Columbia Business School. He is also a Research Associate at the National Bureau of Economic Research and serves on the Academic Research Council of the Housing Finance Policy Center at the Urban Institute. Professor Piskorski earned a M.S. in Mathematics from New York University Courant Institute of Mathematical Sciences and a Ph.D. in Economics from New York University Stern School of Business.
Professor Piskorski's research explores issues in real estate finance, securities and mortgage markets, financial intermediation and banking, market structure and regulation, and housing policy. His recent work centers on inefficiencies in credit markets, financial technology, shadow banking, financial regulation, mortgage market reform, and the impact of consumer credit markets on the broader economy. Professor Piskorski's research has been published in top academic journals in economics and finance as well as featured in major media, including the Wall Street Journal, the Financial Times, Bloomberg Businessweek, and the Economist. His research and market views have been presented at an array of academic, governmental, and financial institutions, including the U.S. Congress, the U.S. Treasury, the U.S. Department of Housing and Urban Development, the Federal Deposit Insurance Corporation, the Securities and Exchange Commission, the London Stock Exchange, the Federal Reserve Banks, the European Central Bank, the National Association of Home Builders, the Brookings Institution, the Cato Institute, and the Woodrow Wilson Center. Professor Piskorski has been awarded funding from the National Science Foundation and the Pew Charitable Trusts. He received the AQR Insight Distinguished Paper Award that recognizes research that provides the most significant, new practical insights for tax-exempt institutional or taxable investor portfolios.
Education

BA, Warsaw University, 1999; MS, Catholic University Leuven, 2000; MS, New York University, 2006; PhD, New York University, 2007
Joined CBS

2007
Type

Newspaper/Magazine Article
. "Government and private household debt relief during COVID-19."
Brookings Papers on Economic Activity
. Forthcoming.
Type

Newspaper/Magazine Article
Agarwal, Sumit
, Gene Amromin
, Souphala Chomsisengphet
, Tim Landvoigt
, Tomasz Piskorski
, Amit Seru
, and Vincent Yao
. "Mortgage Refinancing, Consumer Spending, and Competition: Evidence from the Home Affordable Refinance Program."
Review of Economic Studies
. Forthcoming.
. "Mortgage Financing in the Housing Boom and Bust." In
Housing and the Financial Crisis
, edited by
Edward Glaeser
and Todd Sinai
,
Chicago
:
University of Chicago Press
, 2013.
B8331: Real Estate Finance
B8341: PropTech and Real Estate Disruption