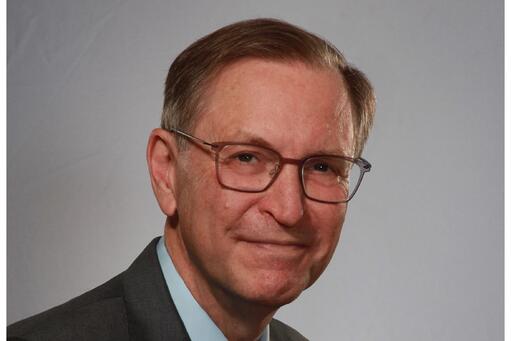 Director

Jerome A. Chazen Institute for Global Business

Dean Emeritus; Russell L. Carson Professor of Finance and Economics

Economics Division

Areas of Expertise

Corporate Finance
Corporate Governance
Entrepreneurship & Innovation
Financial Institutions
Globalization
Macroeconomics
Microeconomics

Contact

Office:

607 Uris

Phone:

(212) 8542888

E-mail:
Professor Hubbard is a specialist in public economics, managerial information and incentive problems in corporate finance, and financial markets and institutions. He has written more than 100 articles and books on corporate finance, investment decisions, banking, energy economics and public policy, including two textbooks, and has authored The Wall and the Bridge and coauthored Balance, The Aid Trap, and Healthy, Wealthy, and Wise.  Hubbard has applied his research interests in business (as a corporate director consultant on taxation and corporate finance), in government (as a former Chair of the U.S. Council of Economic Advisers and the OECD Economic Policy Committee, as well as Deputy Assistant Secretary of the U.S. Treasury Department and as a consultant to the Federal Reserve Board, Federal Reserve Bank of New York, and many government agencies) and in academia (in faculty collaboration or visiting appointments at Columbia, University of Chicago and Harvard).  He is co-chair the Committee on Capital Markets and Regulation and past chair of the Economic Club of New York and the Study Group on Corporate Boards.
Education

BA, BS, University of Central Florida, 1979; AM, Harvard, 1981; PhD, 1983
America Needs to Fix Capitalism to Save It
America's Hottest New Dating Sites: Business School Campuses
Anxious for a Lifeline, the U.S. Economy Is Left to Sink or Swim
As Job Losses Mount, Lawmakers Face a Make-or-Break Moment
Best Use of Your $1,200 Coronavirus Stimulus Check? Personal Finance Expert Weighs In
Biden Plan Spurs Fight Over What 'Infrastructure' Really Means
Biden Proposes $1.9 Trillion Covid-19 Relief Package
Bidenomics: What Middle-Class Joe Means for Business and the Economy
Congress Puts Aside Its Habitual Dysfunction and Responds to Covid-19
Coronavirus Lifts Government Debt to WWII Levels-Cutting It Won't Be Easy
Current Economic Data Isn't Cause for a Big Rate Cut, Say Experts
Desperate Small Businesses Await Fresh Aid with or without Flaws
Economic Prescription for Coronavirus: 'You've Got to Go Fast'
Even My Business-School Students Have Doubts about Capitalism
Even Deficit Hawks Support Big Spending to Fight the Virus Slump
Fear of Risk Could Diminish the Economic Rescue by the Treasury and Fed
Fed Breaks the Bank in Bid to Rescue Economy
Fed Faces Risky, Inflationary Divorce from Treasury Post Covid
Fed Faces Threat like Never before While Virus Petrifies Markets
Fed Lending Meets Political Resistance.
Fed Needs to Work on Its Communication, Glenn Hubbard Says
For Many Small Businesses, U.S. Coronavirus Aid Falls Short
Former CEA Chair Glenn Hubbard on Issues with the Fed's Lending Program
Four Experts Break Down the Blowout June Jobs Report
Good Budget News on U.S. Relief Package May Be Bad News for Economy
Government Is Everywhere Now. Where Does It Go Next?
How Delta Variant Could Hit Economy
How the Government Pulls Coronavirus Relief Money out of Thin Air
How to Avoid the Demand Doom Loop
Infrastructure Should Include the Right Investment in People
'Lives or Livelihoods' Misses the Point of Pandemic Recovery
Main Street Coronavirus Loans Will Be Tricky Territory for Federal Reserve
Mnuchin Declines to Extend Several Crisis Loan Programs.
Months Later, More Than 1 million Americans Are Still Waiting for Unemployment Aid
New Bernie Sanders Plan May Come with Housing Supply Issues
Resentment Grows on Main Street over Bailout Winners and Losers
Should You Worry About Inflation? Experts Weigh In.
Small Business Alone Needs $1 Trillion Now
Strategies to Restart an Economy on Ice.
Summers & Hubbard on a $15 Minimum Wage: Roundtable Responds
The Biden Budget's Arithmetic Problem
The Stimulus's $349 Billion Program to Pay Workers at Struggling Small Businesses, Explained
The Trump Administration Says a New Bailout Program Will Help 35 Million Americans. Will It?
Top Economists See Echoes of Depression in U.S. Sudden Stop
Trump Resists Calls from Corporate Leaders to Lift Trade Tariffs
Trump Has No Economic Plan, Says Republican Economist Glenn Hubbard
Trump's Fate Tied to an Unknown: How Fast Economy Recovers
U.S. Economy Is at Risk with Stimulus Still Uncertain
U.S. Should Flood Businesses with Cash, Says Former White House Economist
What a Successful Economic Recovery Plan Must Look Like
With U.S. Help, Global Growth in 2020 May Recover a Bit from a Dismal 2019
WTH Is Going on with the Coronavirus Economy? Glenn Hubbard on the Paycheck Protection Program and the Prospects for a Rapid Recovery
Balance of Power Full Show
Former CEA Chair Glenn Hubbard: The Fed Should Continue to Raise Rates
Breaking Down the Banking Crisis
Republican Economists Line Up Behind Biden Nominee
How to End the US Debt Ceiling Stand-off