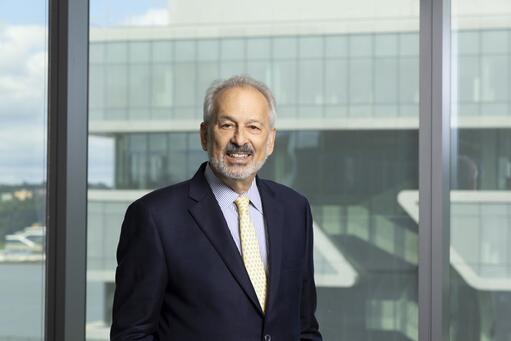 Professor Jick is a leading expert in Leadership and Organizational Change.  He has had a long career of both academic and consulting work in this field. In 2020, he became the Faculty Director of the Reuben Mark Initiative for Organizational Character and Leadership. He has an MS and PhD from Cornell in Organizational Behavior. He was a professor at the Harvard Business School for 10 years and a visiting professor, organizational behavior-human resource management at INSEAD and London Business School. 
He built highly popular courses at CBS called "Organizational Change" and "Advanced Organizational Change" as well as "Bridging the American Divides," co-taught with Professor Bruce Usher. He has twice received the Singhvi Prize for Teaching Excellence. His textbook, Managing Change, has been the leading offering in the field for the last 15 years, and his more than 100 cases have been among the top sellers in Case clearinghouses. 
Jick has been published widely. His book, The Boundaryless Organization (with Ashkenas, Ulrich and Kerr, 2nd ed.) won the Accord Group Executive Leadership best business book of the year award. His podcast on the Future of the Workforce (Brave New Work)  has reached wide audiences as part of his focus on leading edge management practices called "Management 2.0." 
Professor Jick has been actively involved in executive education, conference facilitation, executive coaching, and consulting in areas such as leadership, change management, and transformation, values-based management, and human resources management. He was a senior consultant to GE's famed corporate transformation initiative, "Workout."
Jick was honored to have been selected by the Lower Manhattan Development Corporation to be the facilitator of a series of forums from 2002 to 2004 to determine the mission and program elements for the 9-11 Memorial and Museum at Ground Zero.
He served on the Board of Claire's Stores, Inc., as chairman of the compensation committee. Further, he served for 15 years on the Williamstown Theatre Festival Board in Massachusetts and as Chair of the Governance Committee. He is on the Advisory Board of Women in Innovation, a not for profit focused on advancing the diversity and effectiveness of female managers and leaders in corporate Innovation roles.