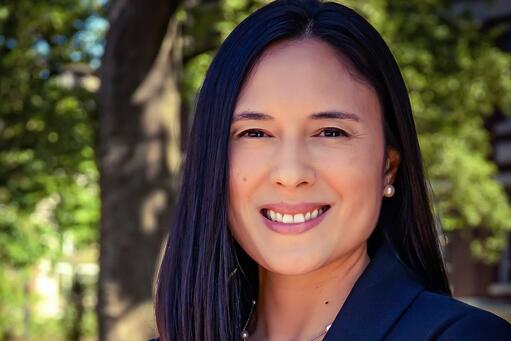 Sidney Taurel Associate Professor of Business

Management Division

Areas of Expertise

Climate
Labor Markets
Strategy

Contact

Office:

954 Kravis

Phone:

(212) 8544401

E-mail:
Fax:

(212) 8543778
Vanessa Burbano is the Sidney Taurel Associate Professor of Management in the strategy area at Columbia Business School.
Burbano researches the strategic implications of socially responsible and irresponsible firm practices; in particular, how they influence employee behavior. Her body of work has been recognized by her receipt of the 2021 Emerging Scholar Award from the Strategic Management division of the Academy of Management, and the 2021 Emerging Sustainability Scholar Award from the Alliance for Research on Corporate Sustainability. She was also named to Poets and Quants' 2019 list of Best 40 Business School Professors Under 40.
Her work has been published in Organization Science, Management Science, Strategic Management Journal, Organizational Behavior and Human Decision Processes, California Management Review, and Organization & Environment, Her publications have been recognized with awards including those from the Strategic Management Society, the Impact for Investment Research Prize, the Responsible Research in Management Award, the Berkeley Sustainable Business and Investment Forum, the International Association of Business & Society, the Industry Studies Association, and the Alliance for Research on Corporate Sustainability. Her work has also been cited in the popular press, including in the Wall Street Journal, the New York Times, Forbes, Fortune, and The Financial Times.
Burbano serves on the editorial boards of Organization Science, Strategic Management Journal, and Strategic Entrepreneurship Journal.  She also serves as the Corporate Engagement Director and Executive Committee Member of LEAP, an NSF Science and Technology Center (STC) dedicated to improving the accuracy of climate projections needed for optimal adaptation to climate change.
She holds a Ph.D. from UCLA Anderson School of Management and an M.P.A. from Princeton University's Woodrow Wilson School of Public and International Affairs. Prior to academia, she worked as an Associate at Goldman Sachs and as a Strategy Consultant at Monitor Group.
Education

B.A., University of Pennsylvania, 2002; M.A., Universidad Complutense, 2003; M.P.A., Princeton Woodrow Wilson School of Public and International Affairs, 2009; M.A., UCLA Anderson, 2011; Ph.D., UCLA Anderson, 2015
Type

Newspaper/Magazine Article
. "Mitigating Gig Worker Misconduct: Evidence from a Real Effort Experiment."
Organization Science
. May 05, 2021.
Type

Newspaper/Magazine Article
Organization Science
. March 17, 2021.
As 'Woke' Businesses Face Right-Wing Wrath, Culture War Capitalists Cash In
Beauty firm L'Occitane Keeps Russian Stores Open
Business Leaders, Drawn into Fray by Trump, See Chance to Step Back
Companies Cannot Win America's Culture Wars
Corporate America and Civil Rights: Chauvin Trial Highlights Changing Expectations
Corporate America Wants to Avoid Higher Taxes and Social Issues. That's Not Likely to Happen.
Elon Musk Demands Tesla Employees Show Up to the Office Full-Time
Employees Step Up Pressure for Corporate Reform
How to Stop Doomscrolling When Tragedy Strikes-and What You Could Focus on Instead
I'm Very Outspoken about My Desire to Never Work in an Office Again': CEOs and Employees Are Locked in a Battle of Wills over When They Return to the Office
Netflix Delivers Salvo for Free Expression with 9 Little Words
One Thing That Human Beings Value above All Else Is Our Autonomy': The Gloves Are Off: Elon Musk is the Latest CEO to Tell Workers to Return to the Office
Silence Is Not an Option: Research Shows Consumers Expect CEOs to Take a Stand on Political Issues
The War on 'Woke Capitalism'
These People Who Work from Home Have a Secret: They Have Two Jobs
Ukraine War: L'Occitane U-turn as It Closes Russian Shops
When Where You Work Determines if You Can Get an Abortion
Why Companies Think Paying for Abortion Travel Is Worth It
Walmart expands abortion coverage for employees
Russia's war spurs corporate exodus, exposes business risks
Strength in Numbers: Corporate America Takes on a New Role with Collective Response to Georgia Voting Law
Academic focus limits business schools' contribution to society
Why Socially Responsible Companies Pay Less for Top Talent
Can Companies Pay Less by Doing Good
Will Volkswagen's Possible $18B Emissions Penalty Drive Transparency in Manufacturing?
These are the Shortfalls of the Paris Climate Change Deal
Social Responsibility that Rubs Right Off