Barbara and Meyer Feldberg Associate Professor of Business

Management Division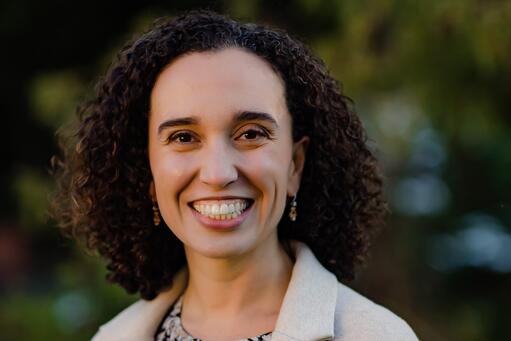 Areas of Expertise

Entrepreneurship & Innovation, Labor Markets, Organizations & Markets
Contact

Office: 953 Kravis
Phone: (212) 8547788
E-mail:

[email protected]
Mabel Abraham is the Barbara and Meyer Feldberg Associate Professor of Business at Columbia Business School and a faculty affiliate of the Sanford C. Bernstein & Co. Center for Leadership and Ethics.  She teaches the MBA elective course on Power, Influence, and Networks and PhD seminars on Organizational Theory. She earned her PhD and MS in Management from the MIT Sloan School of Management. Prior to academia, Professor Abraham worked in defined benefits consulting and risk management at Fidelity Investments. 
Her research examines how organizational and network processes contribute to gender differences in economic outcomes. In one recent project, Professor Abraham compares the relative benefits received by male and female entrepreneurs through strategic social networks aimed at generating new clients. In other published and ongoing research, she examines what drives men and women to apply to jobs at different employers; how peer evaluation processes disadvantage women; and how educational status shapes gender pay inequality. Professor Abraham's research has been published in leading academic journals, including the Academy of Management Journal, Administrative Science Quarterly, and Organization Science, and has been cited in several media outlets, including ABC, Bloomberg, Forbes and the Wall Street Journal. Abraham has also been recognized by leading scholarly associations for her research, including the American Sociological Association's Best Published Paper Award, Wharton People Analytics Research Paper Competition, the Academy of Management's Pondy Best Dissertation Paper Award, the INFORMS Dissertation Proposal Competition, the American Association of University Women American Fellowship, and the Kauffman Foundation Dissertation Fellowship.
Education

B.A., Providence College, 2003; SM, Massachusetts Institute of Technology, 2013; PhD, Massachusetts Institute of Technology, 2015
Joined CBS

2015
Type

Newspaper/Magazine Article
Organization Science
. March 17, 2021.
Type

Newspaper/Magazine Article
. "Objective Performance Metrics Are Not Enough to Overcome Gender Bias."
Harvard Business Review
. October 25, 2017.
Type

Newspaper/Magazine Article
. "To Overcome Gender Bias, Objective Performance Metrics Are Not Enough ."
London School of Economics Business Review
. January 01, 2017.
B9525: OT Seminar: Special Topics in OT