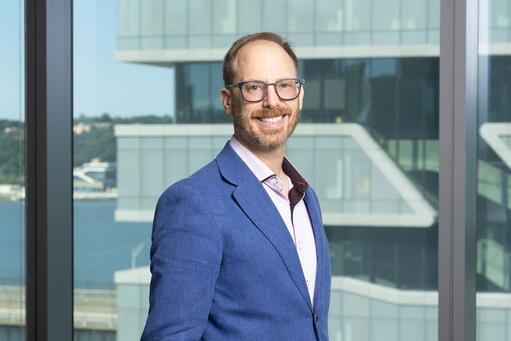 Vice Dean for Diversity, Equity and Inclusion

Dean's Office

Paul Calello Professor of Leadership and Ethics

Management Division

Areas of Expertise

Decision Making & Negotiations
Leadership & Organizational Behavior

Contact

Office:

397 Kravis

E-mail:

Links
Adam Galinsky is the Vice Dean for Diversity, Equity and Inclusion and Paul Calello Professor of Leadership and Ethics and at the Columbia Business School.
Professor Galinsky has published more than 200 scientific articles, chapters, and teaching cases in the fields of management and social psychology. His research and teaching focus on leadership, negotiations, diversity, decision-making, and ethics.
Professor Galinsky co-authored the best-selling book, Friend & Foe (Penguin Random House, 2015). The book offers a radically new perspective on conflict and cooperation and has received uniformly positive reviews from the New York Times, Financial Times, The Economist. His Ted talk, How to Speak Up for Yourself, is one of the most popular of all time with over 7.2 million views.
His research has received numerous national and international awards from the scientific community. In 2016, he received Career Trajectory Award given to one researcher each year for "uniquely creative and influential scholarly productivity at or near the peak of one's scientific career." Poets and Quants selected Professor Galinsky as one of the World's 50 Best B-School Professors (2012). In 2022, Columbia University honored him its Mentoring Award for demonstrating "an exceptional commitment to faculty mentoring through their work with tenure-track and mid-career faculty in developing their careers." He has received teaching awards at the Kellogg School of Management and Princeton University.
Professor Galinsky has consulted with and conducted executive workshops for hundreds of clients across the globe, including Fortune 100 firms, non-profits, and local and national governments.
Professor Galinsky was the sole expert witness in a 2006 defamation trial in which the plaintiff that he represented was awarded $37 million in damages. He has served as a legal expert in multiple defamation and worker rights lawsuits.  
He is the Executive and Associate Producers on many award-winning documentaries, including two, Horns and Halos (2003) and Battle for Brooklyn (2011), which were short-listed (final 15) for Best Documentary at the Academy Awards.
Education

B.A. Harvard University; M.A. and Ph.D., Princeton University
B6500: Lead: People, Teams, Organizations
B8572: NYC Immersion Seminar: Leadership
4 Ways to Encourage Employees to Return to the Office
5 Proven Strategies to Enhance Your Team's 'Collective Intelligence'
As Biden Vaccine Mandates Loom, Protests for Personal Freedoms Swell. What Happens Next?
Backlash over US Police Vaccine Mandates Has Not Fueled Crime Surge, Experts Say
Big Tech Is Suffering from a 'Great Resignation' of Workers, Who Say 'It's a Good Time to Leave'
Do Nice Guys Finish First or Last?
Does Your Office Have a Jargon Problem?
Five Tips for Gen-Zers Who've Never Seen Their Office
Forgive Me, for I Have Sinned ... Against the English Language
GM CEO Mary Barra's Two-Word Dress Code Still Applies
How to Coax More Work from Your Existing Workforce
It's Time to Relearn How to Have Work Drinks
No Jab, No Job: Citigroup to Fire Unvaccinated Staff This Month - Memo
Six Ways Travel Lovers Can Change Their Perspective While Waiting to Take off Again
Sneakers, Elastic Pants: People Alter Office Wear Amid COVID
Spotify's Apology to Staff over Joe Rogan Scandal Sends a Broader Message
These Work-from-Home Tips Can Help You Take 'Control over Your' Day
To Gen Zers Working from Home, the Office Is a Remote Concept
U.S. Banks Walk Tightrope of Encouraging, but Not Mandating Vaccines
Welcome Back to the Office. Isn't This Fun?
What if Working in Sweatpants Unleashed Your Superpowers?
What to Wear to Maximize Productivity When You're Working from Home, According to Science
When Your Passion Works Against You
Why Outfitting Police in Military Uniforms Encourages Brutality
Why Trump's COVID Speeches Created a Market Roller Coaster and a Crisis of Confidence
Working in Pyjamas Doesn't Hamper Your Work-From-Home Productivity
Yes, You Can Find a Mentor While Working Remotely
'You Can't Escape the Gravitational Pull of Jeff Bezos.' How Amazon Won the Preliminary Union Vote in Alabama