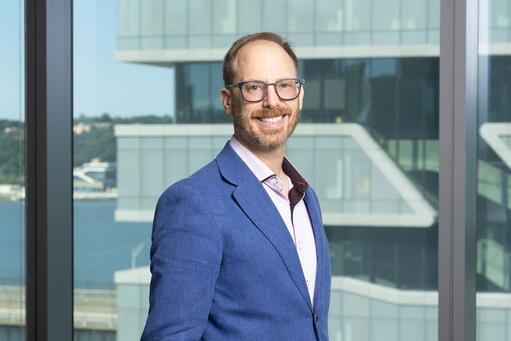 Vice Dean for Diversity, Equity and Inclusion

Dean's Office
Paul Calello Professor of Leadership and Ethics

Management Division
Areas of Expertise

Decision Making & Negotiations Leadership & Organizational Behavior
Contact

Office: 397 Kravis
E-mail:

[email protected]
Links
Adam Galinsky is the Vice Dean for Diversity, Equity and Inclusion and Paul Calello Professor of Leadership and Ethics at the Columbia Business School.
Professor Galinsky has published more than 300 scientific articles, chapters, and teaching cases in the fields of management and social psychology. His research and teaching focus on leadership, negotiations, diversity, decision-making, and ethics.
Professor Galinsky co-authored the best-selling book, Friend & Foe (Penguin Random House, 2015). The book offers a radically new perspective on conflict and cooperation and has received uniformly positive reviews from the New York Times, Financial Times, Economist. His Ted talk, How to Speak Up for Yourself, is one of the most popular of all time with over 7.4 million views.
His research has received numerous national and international awards from the scientific community. In 2016, he received Career Trajectory Award given to one researcher each year for "uniquely creative and influential scholarly productivity at or near the peak of one's scientific career." Poets and Quants selected Professor Galinsky as one of the World's 50 Best B-School Professors (2012). In 2022, Columbia University honored him with its prestigious Mentoring Award for demonstrating "an exceptional commitment to faculty mentoring through their work with tenure-track and mid-career faculty in developing their careers." He has received teaching awards at the Kellogg School of Management and Princeton University.
Professor Galinsky has served as damages expert in numerous defamation trials involving reputational damage, including Dominion Voting systems v. Fox News and Bacon v. Nygard. His expert reports and testimony have generated more than $1 Billion in verdicts and settlements for clients.
He is the Executive and Associate Producers on many award-winning documentaries, including two, Horns and Halos (2003) and Battle for Brooklyn (2011), which were short-listed (final 15) for Best Documentary at the Academy Awards.
Professor Galinsky has consulted with and conducted executive workshops for hundreds of clients across the globe, including Fortune 100 firms, non-profits, and local and national governments.
Education

B.A. Harvard University; M.A. and Ph.D., Princeton University
Joined CBS

2012
B6500: Lead: People, Teams, Organizations