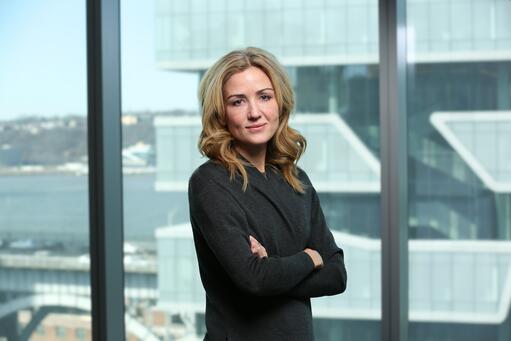 Courtney C. Brown Professor of Business

Management Division

Areas of Expertise

Decision Making & Negotiations
Leadership & Organizational Behavior

Contact

Office:

347 Kravis

Phone:

(212) 8541070

E-mail:
Fax:

(212) 8543778

Links
Malia Mason studies negotiations and social judgment and decision making in one line of work. In a second, she studies how people regulate their attention and the implications for work performance. She has published her research findings in the top journals in general science (Science), psychology (Psychological Science, Journal of Personality and Social Psychology, Journal of Experimental Psychology: General), and management outlets (OBHDP, Harvard Business Review). She has received several prestigious career awards for notable contributions as a scholar, including the American Psychological Society's "Rising Star" Early Career Award (2011), the Rotman School of Management's Dean's Award for Emerging Leaders (2014), and Poet and Quant's World's Best 40 Under 40 Business School Professors (2015). Numerous media outlets have featured her research, including: WSJ, CNN, CBS, Forbes, Reddit, NPR, AAAS Science, and the Atlantic. In 2015, she was awarded the Dean's Prize for Teaching Excellence in an MBA elective course.
Education

BA, Rice University, 2000; MA and PhD, Dartmouth College, 2005
. Doing What's Best Instead of What's Best for You: Resisting Ethical Temptations. January 01, 2014.
. A Lay Theory of Homophily: Relational Information in First Impressions. January 01, 2011.
Norton, Michael I.
, Malia Mason
, Joe Vandello
, Andrew Biga
, and Rebecca Dyer
. Racial Neutrality and Racial Paralysis. November 29, 2010.
Type

Newspaper/Magazine Article
. "What does it mean to be (seen as) human? The Importance of gender in humanization."
Journal of Personality and Social Psychology
. January 01, 2022.
B7510: Managerial Negotiations
IB9821: Independent Study: Guided Readings and Methods
B8510: Managerial Negotiations
B9520: Practical Research Tools
Sollicitudin Vulputate Ornare Elit Euismod
Nibh Lorem Egestas Euismod
with Daniel Keum and Anne-Carine Frederique
15 Top Tips for Salary Negotiations
Bon Appetit Test Kitchen Members Ask for Salary Changes for Minorities