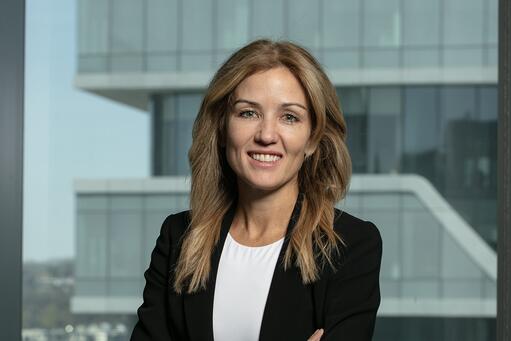 Courtney C. Brown Professor of Business

Management Division
Areas of Expertise

Decision Making & Negotiations Leadership & Organizational Behavior
Contact

Office: 347 Kravis
Phone: (212) 8541070
E-mail:

[email protected]
Links
Malia Mason teaches the Negotiations elective and co-directs the Women in Leadership Executive Education program at Columbia Business School. In addition to training Columbia graduates, she has brought her expertise to a variety of sectors including financial services, media, tech, telecom, and the arts, providing valuable consulting and training to employees at numerous firms.
Awards. Professor Mason's contributions as both a scholar and educator have earned her multiple prestigious awards. Her accolades include the American Psychological Society's "Rising Star" Early Career Award, the Rotman School's Dean's Award for Emerging Leaders, Poet and Quant's World's Best 40 Under-40 Business School Professors, and the Columbia Business School's Dean's Prize for Teaching Excellence.
Research. Leveraging her expertise in social and cognitive psychology, Professor Mason offers insightful solutions to tackle various workplace challenges. Her research covers a broad range of topics, such as refining negotiation skills, understanding gender dynamics at work, managing first impressions, and optimally harnessing a wandering mind. She has published her research findings in the top journals in general science (Science), psychology (Psychological Science, Journal of Personality and Social Psychology, Journal of Experimental Psychology: General), and management outlets (OBHDP, Harvard Business Review). Her work has received recognition from various major media outlets, including WSJ, CNN, CBS, Forbes, NPR, and The Atlantic.
Administrative Experience. As the School's former Vice Dean for Research, Professor Mason led research operations, increased visibility for faculty research, and managed the school's 3 MS programs and 6 PhD programs. She continues her leadership contribution as the at-large member of the School's Executive Committee.
Education

BA, Rice University, 2000; MA and PhD, Dartmouth College, 2005
Joined CBS

2007
. Doing What's Best Instead of What's Best for You: Resisting Ethical Temptations. January 01, 2014.
. A Lay Theory of Homophily: Relational Information in First Impressions. January 01, 2011.
Norton, Michael I.
, Malia Mason
, Joe Vandello
, Andrew Biga
, and Rebecca Dyer
. Racial Neutrality and Racial Paralysis. November 29, 2010.
Type

Newspaper/Magazine Article
. "What does it mean to be (seen as) human? The Importance of gender in humanization."
Journal of Personality and Social Psychology
. January 01, 2022.
New York
:
CaseWorks
, 2010.
New York
:
CaseWorks
, 2009.
with Malia Mason and Anne-Carine Frederique