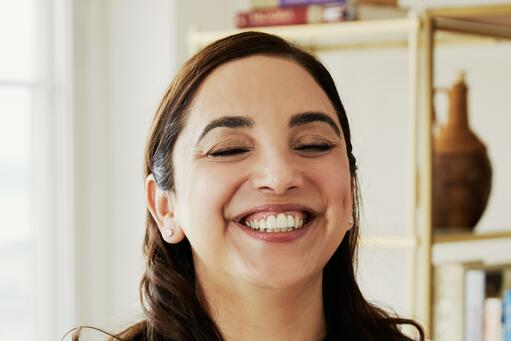 S. T. Lee Professor of Business

Management Division

Areas of Expertise

Decision Making & Negotiations
Entrepreneurship & Innovation

Contact

Office:

322 Kravis

Phone:

(212) 8548539

E-mail:
Fax:

(212) 8543778

Links
Sheena Iyengar is the ST Lee Professor of Business at CBS, where she has taught since 1998. A graduate of both Wharton and Stanford, she is one of the world's experts on choice and innovation. You may recognize her from one of her Ted Talks, which have collectively been viewed nearly seven million times. 
In 2010, her book The Art of Choosing received the Financial Times and Goldman Sachs Business Book of the Year award, and was also ranked #3 on Amazon.com. Her second book, called Think Bigger, released in April 2023 has been hailed by The New York Times and Financial Times as a must read for business leaders.
In the words of Peter Coy at the New York Times, "By pushing and pulling on the familiar notion that there's nothing new under the sun, Iyengar accomplishes what she advises her readers to do. She creates something new and meaningful. 
An award-winning educator, Dr. Iyengar earned the Columbia Business School Dean's Award for Outstanding Core Teaching and was named one of the World's Best B-School Professors by Poets and Quants. She is a 2002 recipient of the Presidential Early Career Award and was ranked as a top 50 global management thinker by Thinkers50.
She has given talks to over 200 companies, has spoken at Davos, and her work is regularly cited by the New York Times, Wall Street Journal, and NPR. At Columbia Business School, Dr. Iyengar leads the innovation program and teaches "Think Bigger," a hands-on course where MBA students learn to think outside the box so they can solve big problems and come up with their best ideas. 
Education

BA, University of Pennsylvania, 1992; BS, University of Pennsylvania, 1992; PhD, Stanford, 1997
Academics' Online Personas in a COVID-19-Disrupted World
From Chatty Employees to $5 Wine: How Trader Joe's Turns Customers into Fanatics
Overthinking Your Money: Avoiding Analysis Paralysis
Retailers Cut Back on Choices; 'We Don't Need Three Types of Red'
Sounds Strange, but There Could Be Too Many Vaccines
The Choices before Us: Can Fewer Options Lead to Better Decisions?
Your Email Marketing Is Destined to Fail without These 3 Essentials
You're Facing a Lot of Choices Amid the Pandemic. Cut Yourself Slack: It's Called Decision Fatigue.
How to Spark Creative Thinking for Innovation
How to Spark Creative Thinking for Innovation
Sheena Iyengar wants to understand how humans come up with big ideas
Scientifically Proven Ways You Can Use to Make Better Decisions
Successful Startups Use This Kind of Language--According to a Columbia Business School Study
10 New Books by Columbia and Barnard Faculty
Ivy League Expert: Brainstorming Doesn't Work—Here's a Better Way to Find New Ideas
Corporate Boards Tackle Oversight of Technology, Innovation
Office Brainstorms Are a Waste of Time