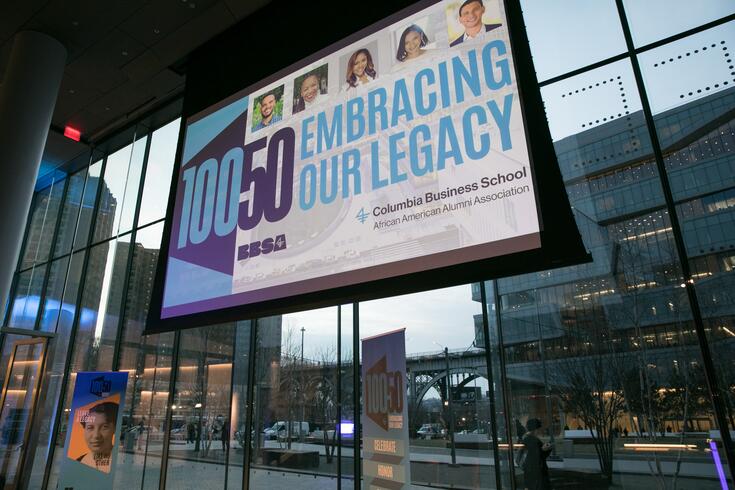 Come for the Celebration…
Champion the Cause!
Columbia Business School and the 100/50 Gala Committee invite you to join us for the 100/50 Celebration Gala, a one-time momentous event bringing together students, alumni, friends, and partners of the School to celebrate the 100th anniversary of the first matriculated Black student, Theodora Rutherford, Class of 1924, and the 50th anniversary of the Black Business Students Association.
All gala proceeds will directly benefit the African American Alumni Association (4A) Scholarship Fund which helps advance the school's mission of supporting students.
Save the Date, October 9
6PM to 10PM EST
Ziegfeld Ballroom
141 West 54th Street, New York, NY 10019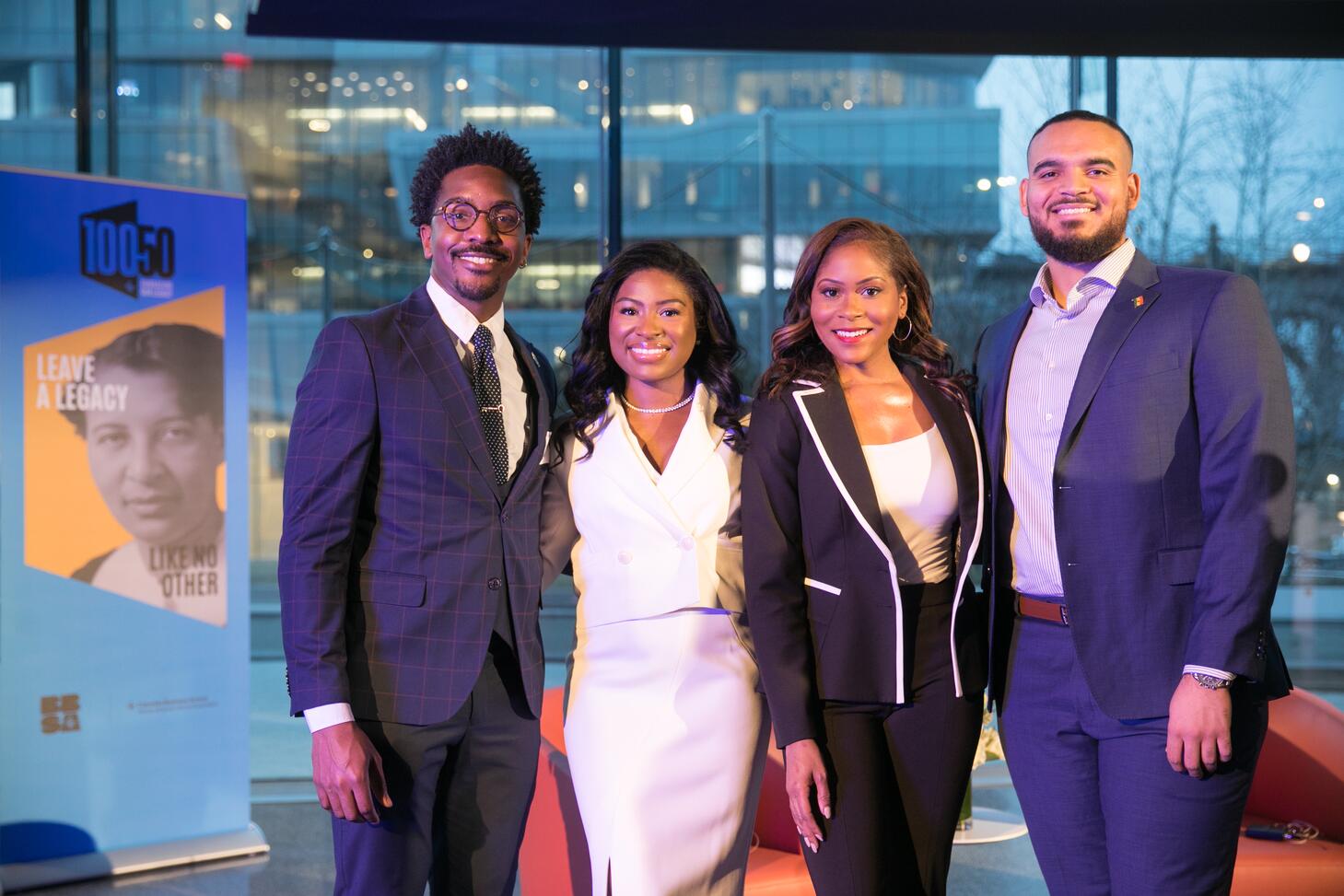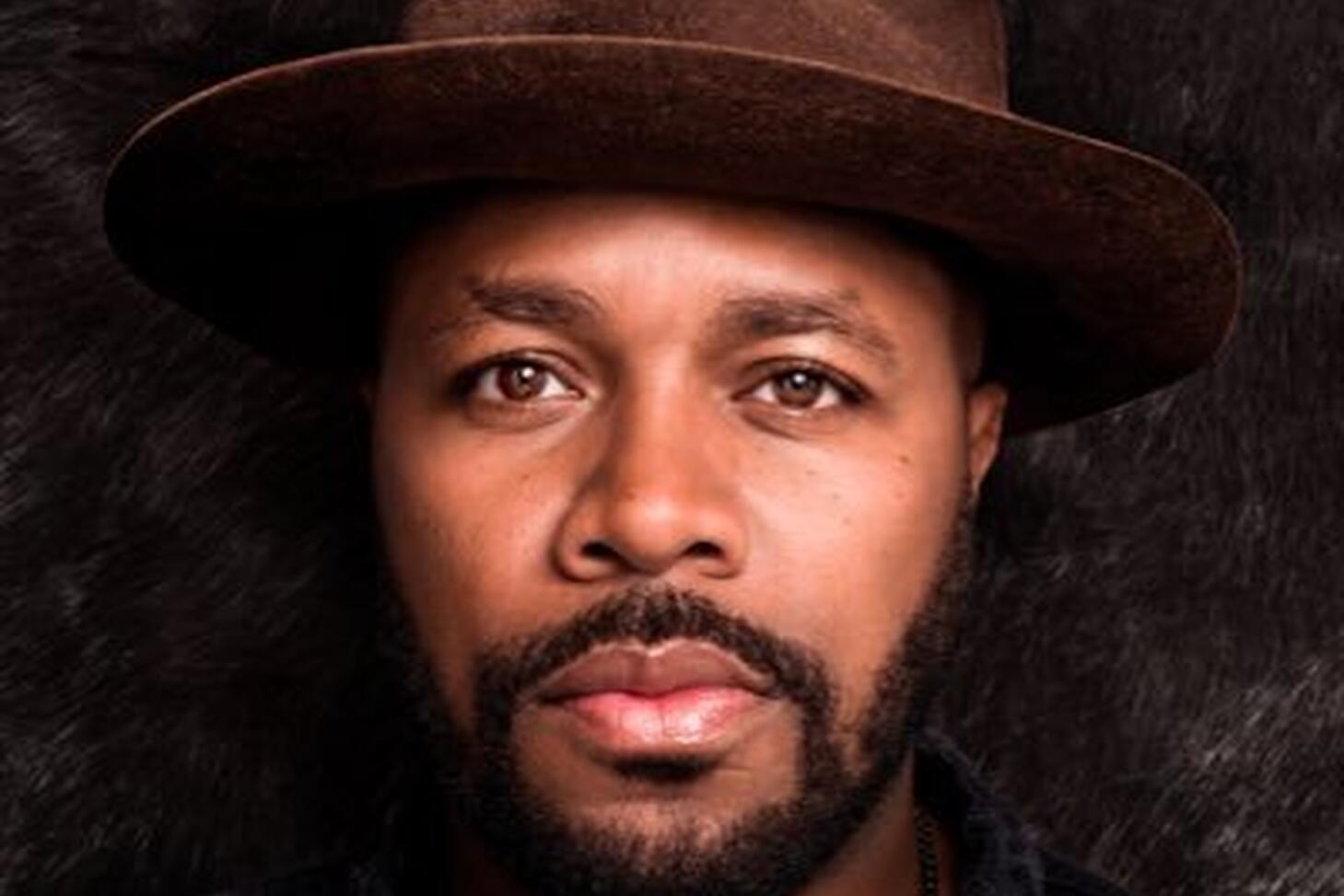 Gala
Program
Cocktail Hour
Welcome Remarks by President Minouche Shafik, Dean Costis Maglaras, and Erika Irish Brown '98,
Presentation of George Owens '50 Trailblazer Award by Elliott Robinson '12 to Honoree Portia Archer '98
BBSA Leadership Presentation by Jen Randle '06, Wilson Darko '24, and Kristyn Stanback '24
Live Auction by former Vice Dean Safwan M. Masri, Dean of Georgetown University in Qatar and Former Vice Dean of Columbia Business School
Musical Entertainment by DJ D Nice
Tell us your CBS Story
for the 100/50 Celebration Gala
Throughout the past century, thousands of talented Black students have attended Columbia Business School, shaping the history of the School and the broader business community with their influence and accomplishments. As part of our 100/50: Embracing Our Legacy Celebration Gala, we are asking Black alumni, along with allies, to share their CBS stories to help us uncover untold history. These narratives will be added to our digital archive on the Black experience at CBS and may be featured at the 100/50: Celebration Gala on October 9 in New York City.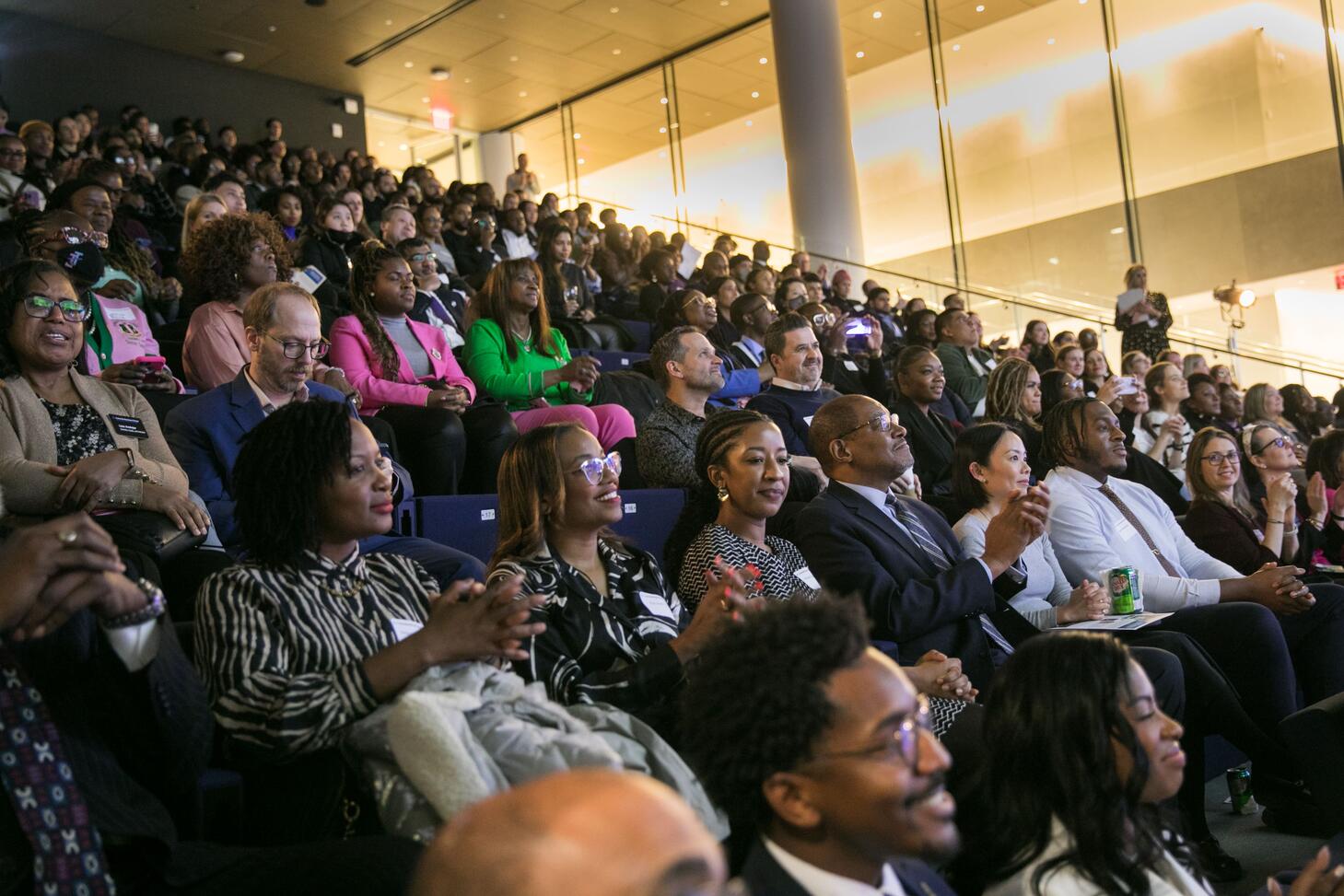 Leave a Legacy
Like No Other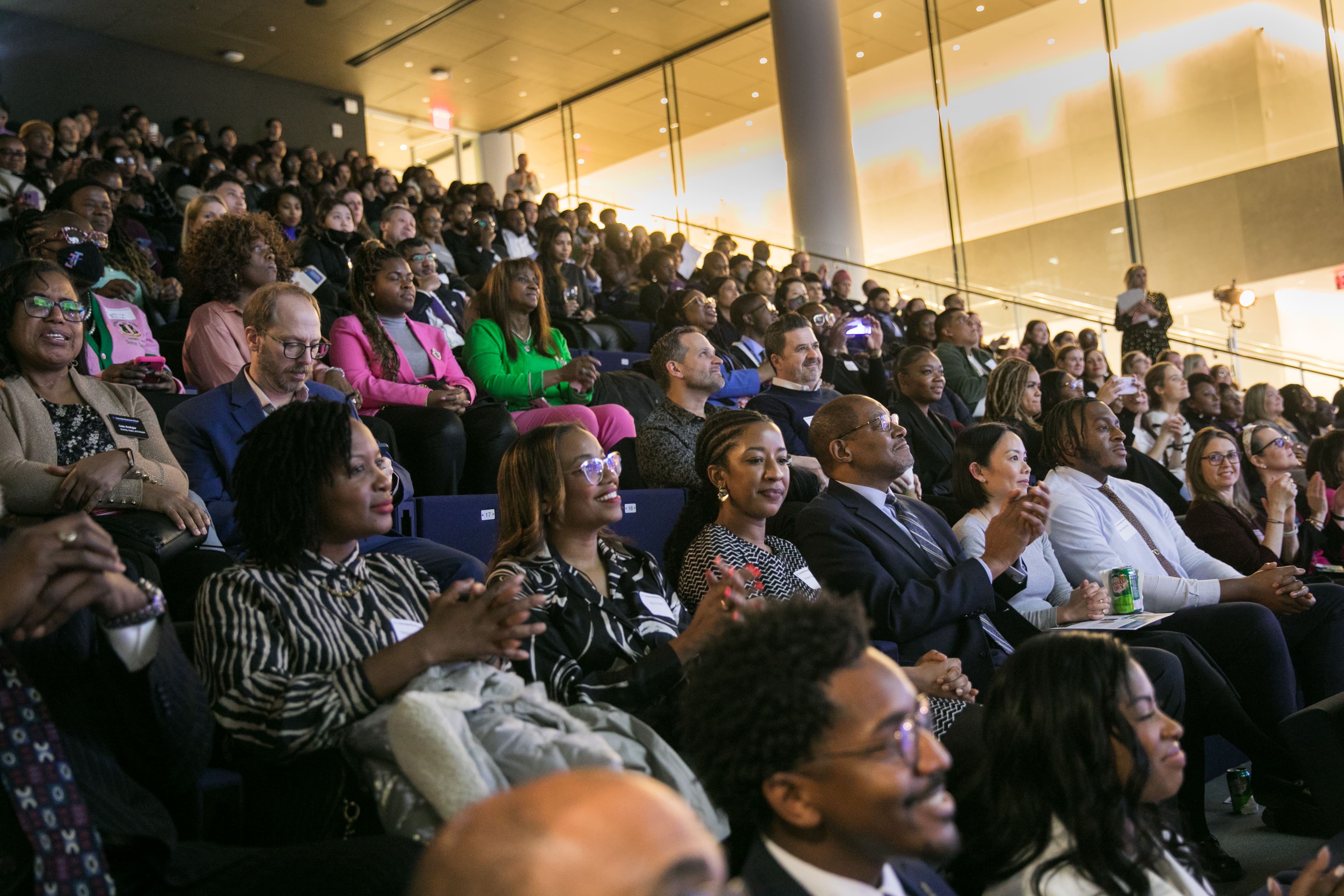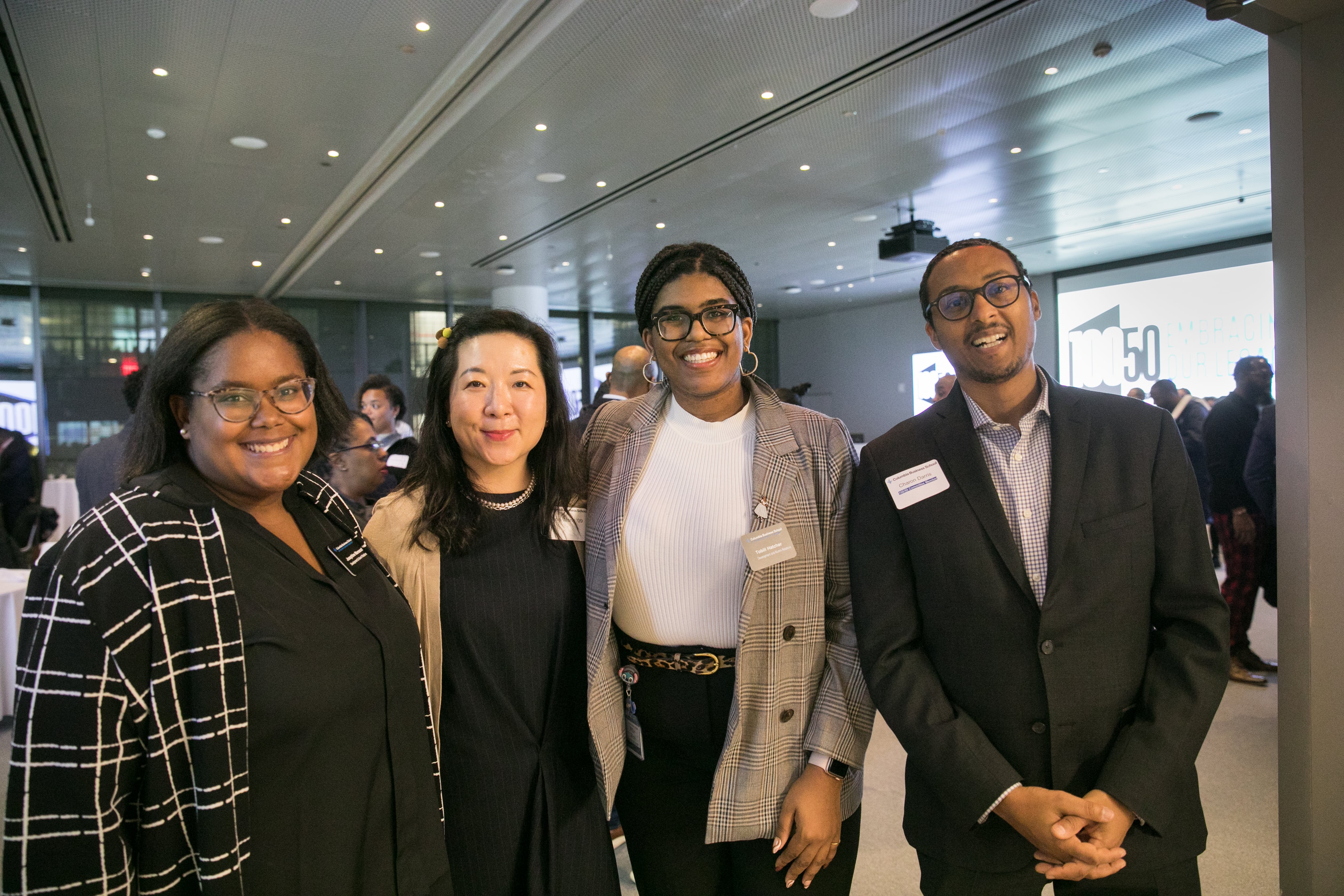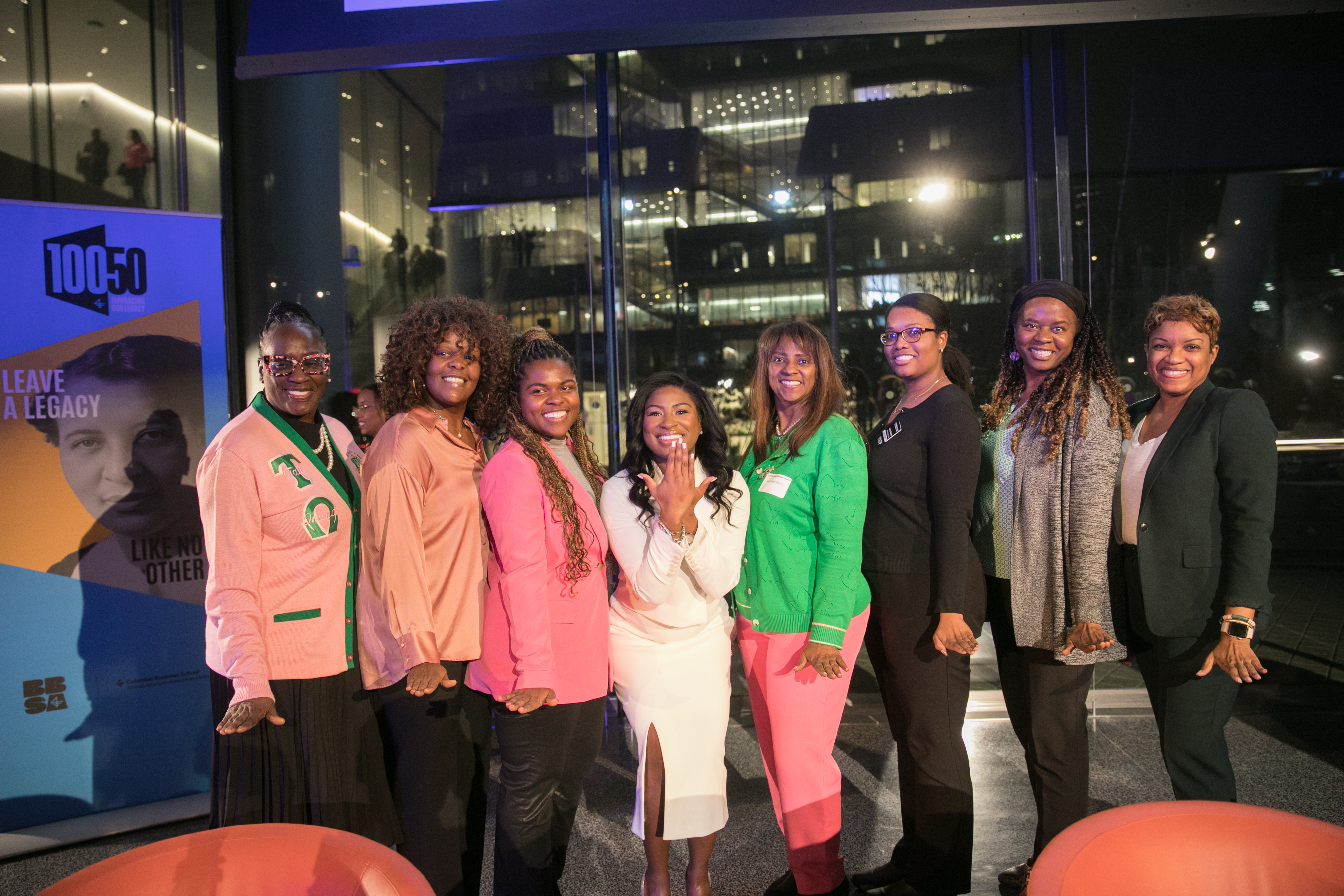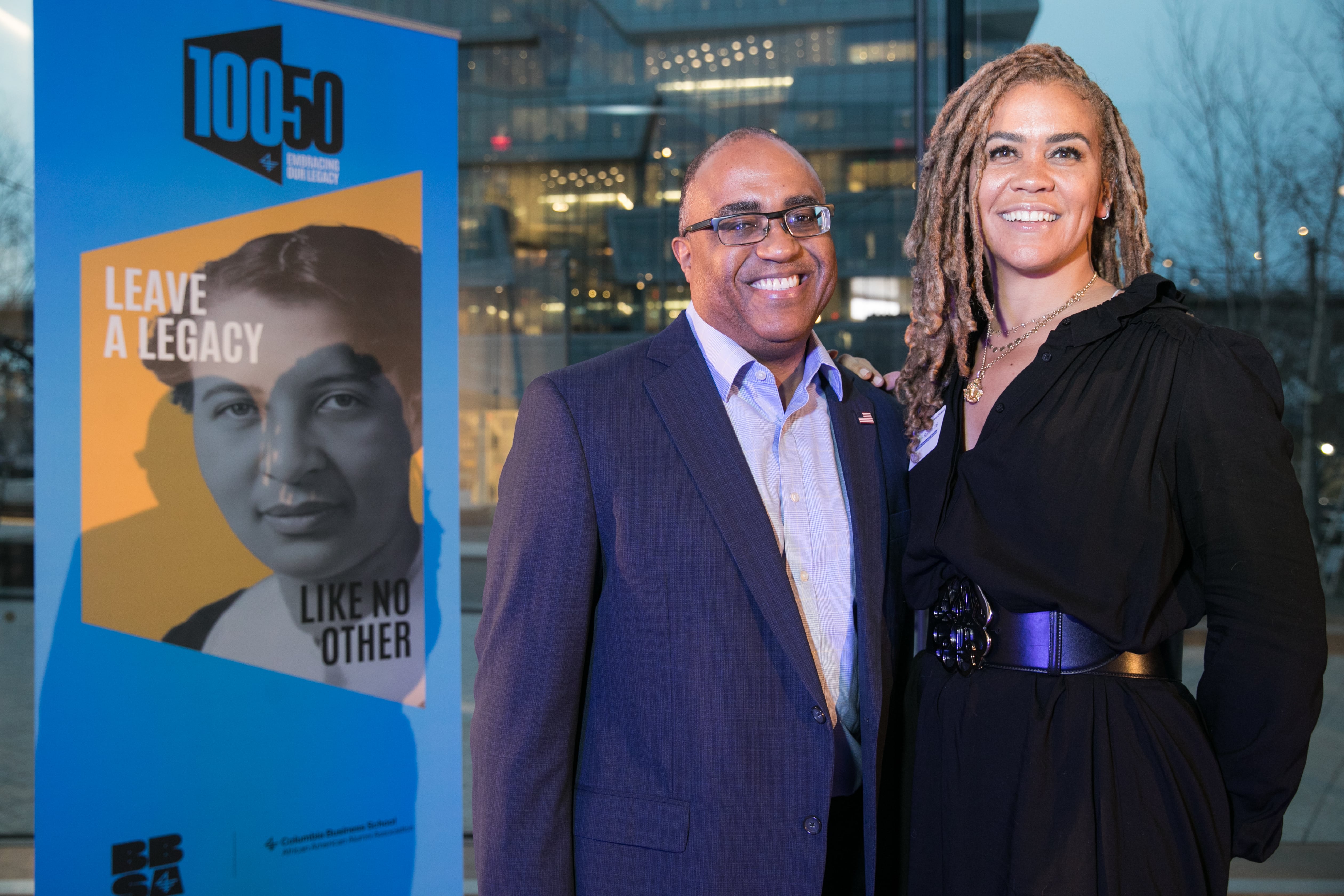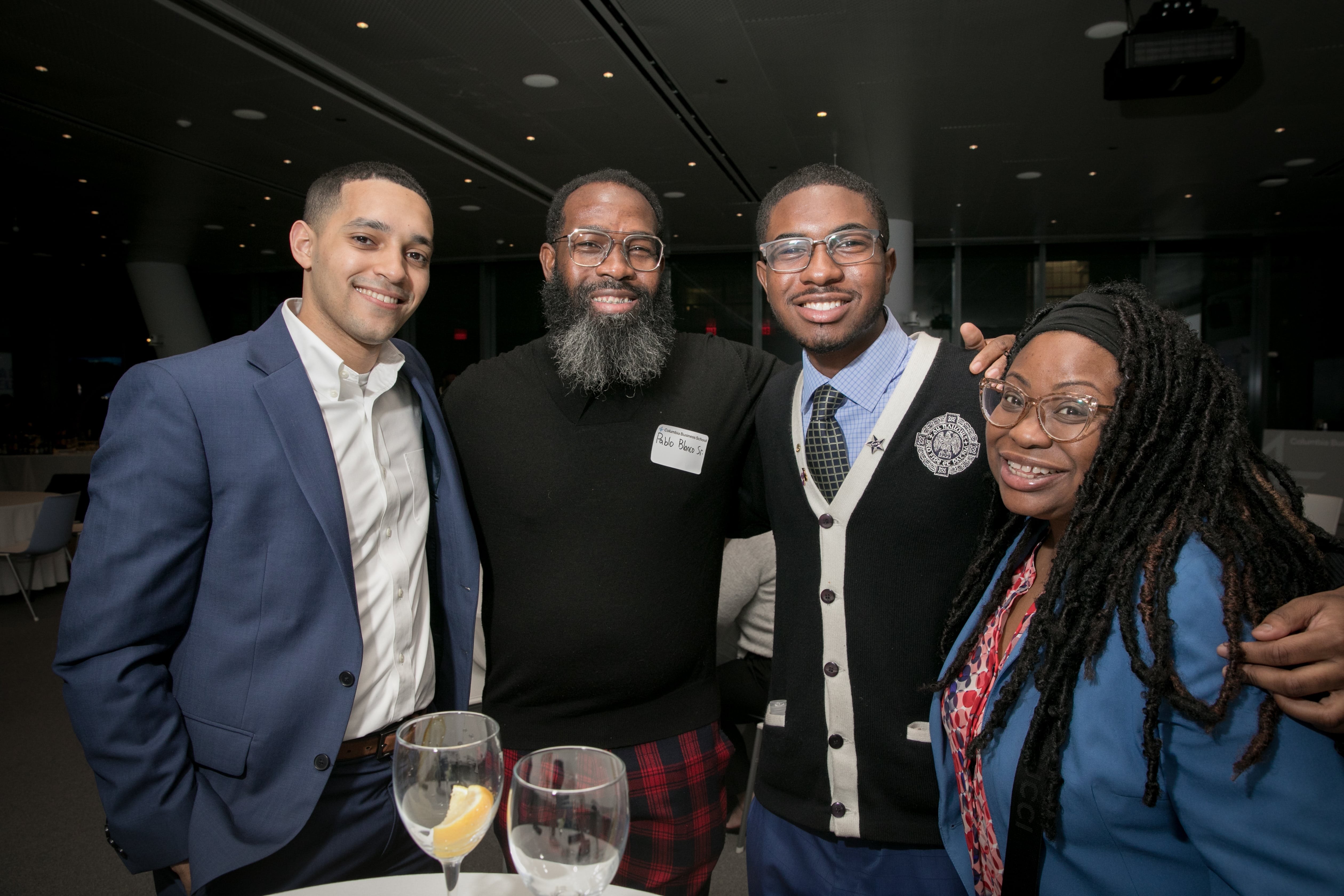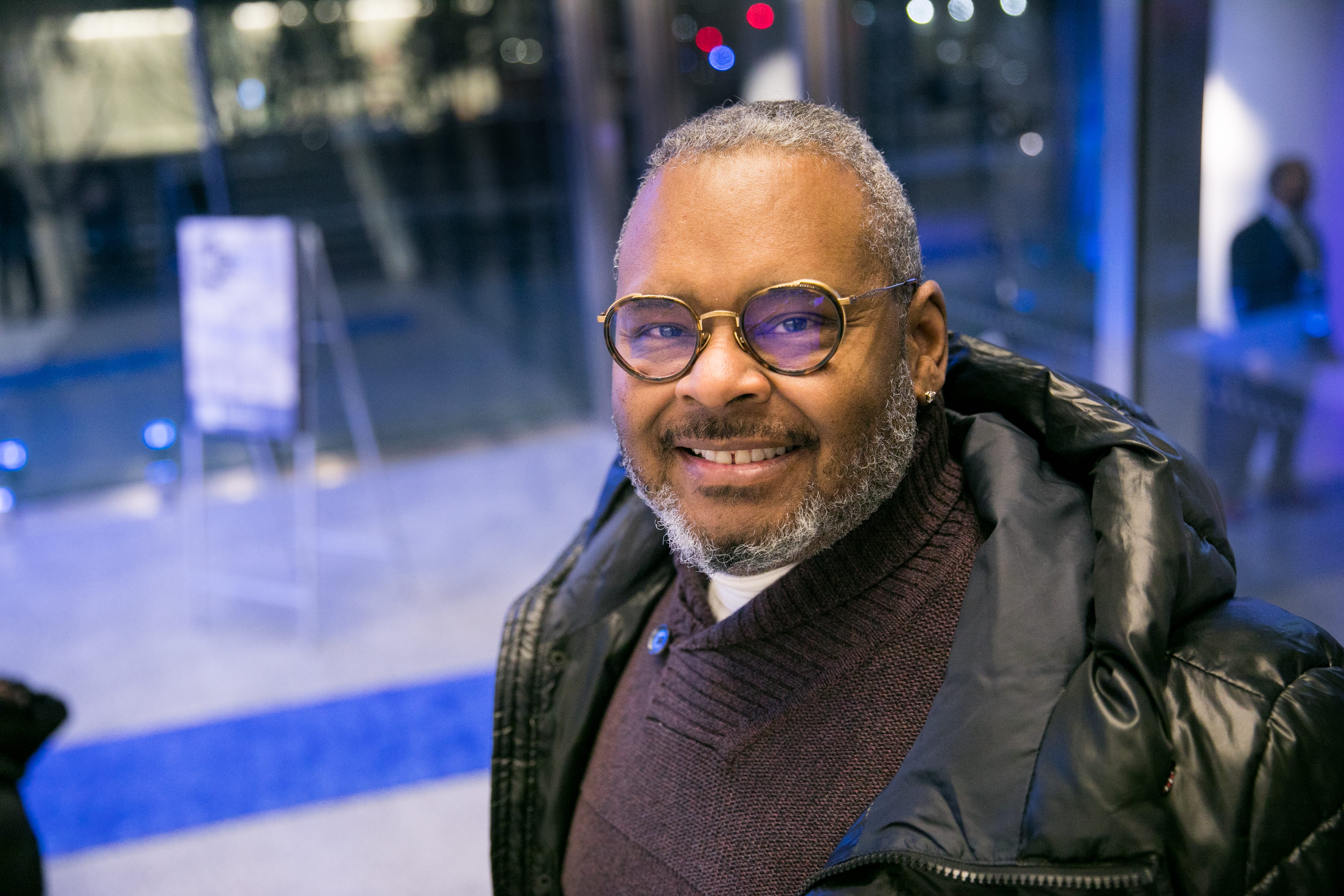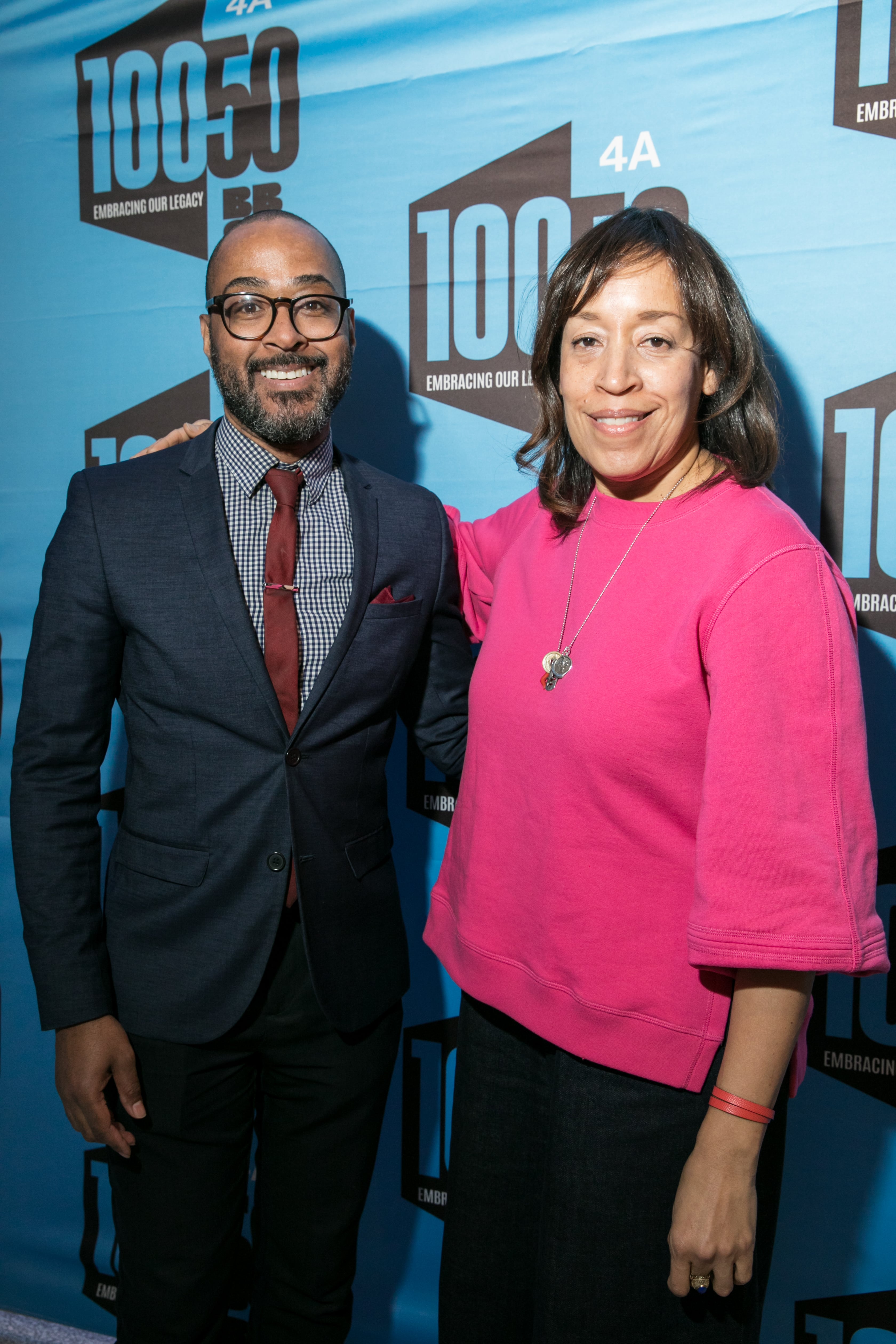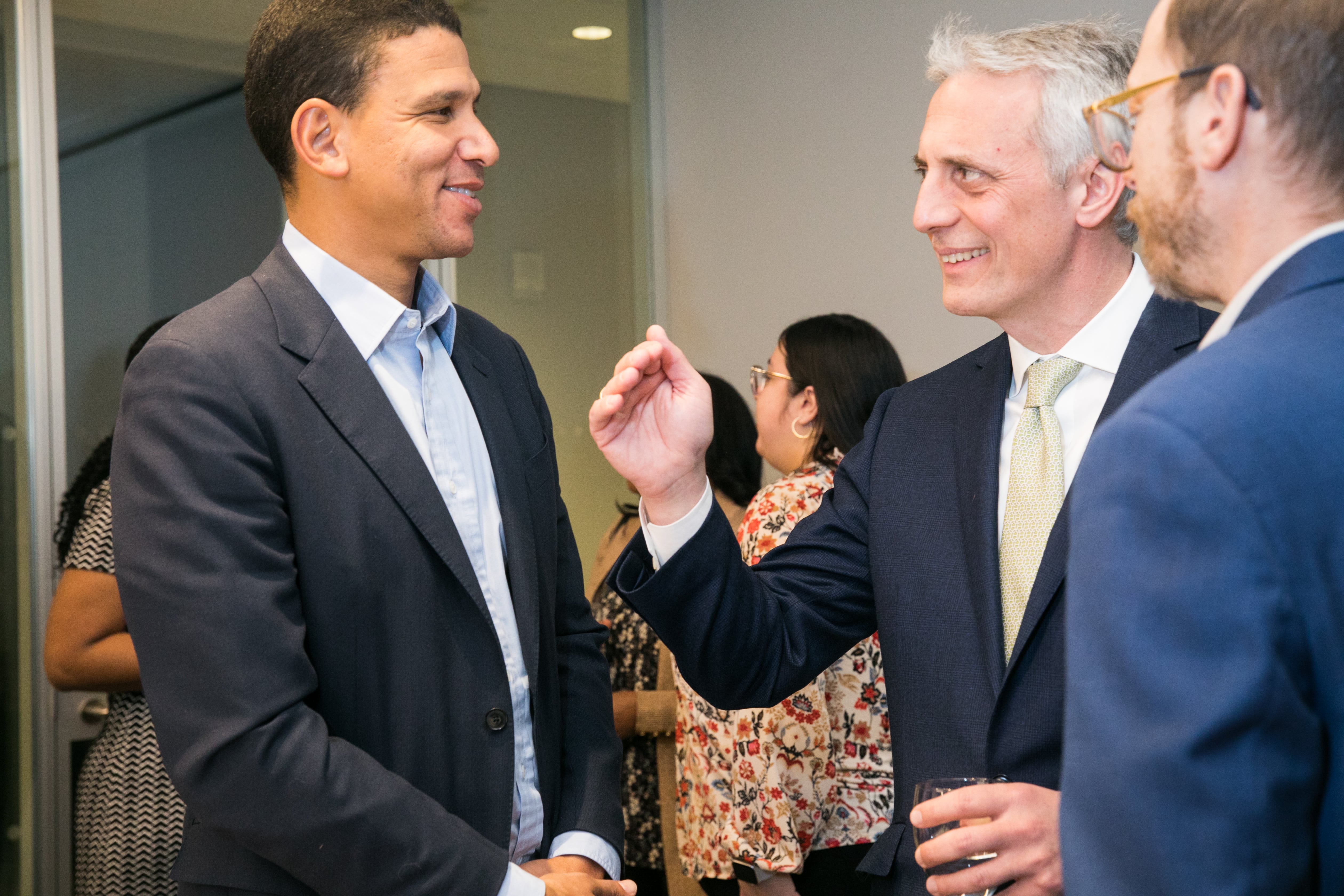 Bakari Adams '07

Professor Modupe Akinola

Erika Irish Brown '98

Frantz R. Cayo '00

Giorgio Castoldi

Erin Goldson '16

Olivia Haynes

René Lumley-Hall '06

Ann-Marie MacFarlane Lawson '15

Martavius Leonard '23

Josephine Marescot

Lauren Miller

Quadri Olanlege

Nicole Pullen-Ross '99

Jen Randle '06

Kiara Reed '16

Elliott Robinson '12

Michael Robinson '01

Janet Rolle '06

Starling Sawyer

Sacha Seecharran

Renee Sewell '23

Dr. Sharon Smith '14

Jean Wang '09
Sponsorship Support Levels
100/50
$100,000+
To honor the past and change the future.
Full Page in the Program with Logo or Name + Premiere VIP Seating + Name mentioning in remarks + 2 Tables for 20.
Honor
$25,000
To acknowledge our authentic journey to get here. Recognize success, while also reflecting on the challenges and hurdles along the way.
Half Page in the Program with Logo or Name + Table for 10
EDUCATE
$15,000
To commit to continuous learning and improvement to build the best possible experience for all Black students and other underrepresented groups.
Logo in the Program + Table for 10
CELEBRATE
$5,000
To mark this historic moment and highlight Black students' individual and collective achievements throughout the history of CBS.
Logo in the Program + 2 guest tickets
Individual Tickets
Friends - $500
1 ticket to the 100/50: Celebration Gala + name recognition in the program
Individual Tickets
Supporters - $250
1 ticket to the 100/50: Celebration Gala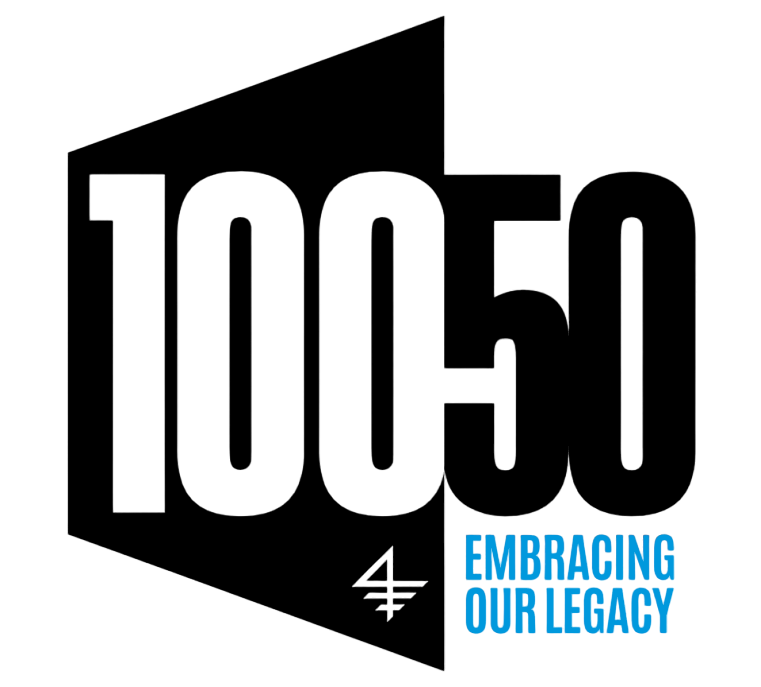 Contributions in excess of $325 per ticket are tax deductible
Join us to celebrate, honor the past, and seed the future. Your contribution will help meet the needs of the expanding Black community at CBS for the next 50 years. All the 100/50: Celebration Gala sponsors will be recognized on the event website, in the celebratory program, and on-site.
Your individual gift will help us meet the needs of the next generation of Black business students and leaders at CBS. You will be creating a last impact on our community.
Contact Information
Giorgio Castoldi
Phone: 212-851-4304
Email: [email protected]

Thank you to our Gala Donors.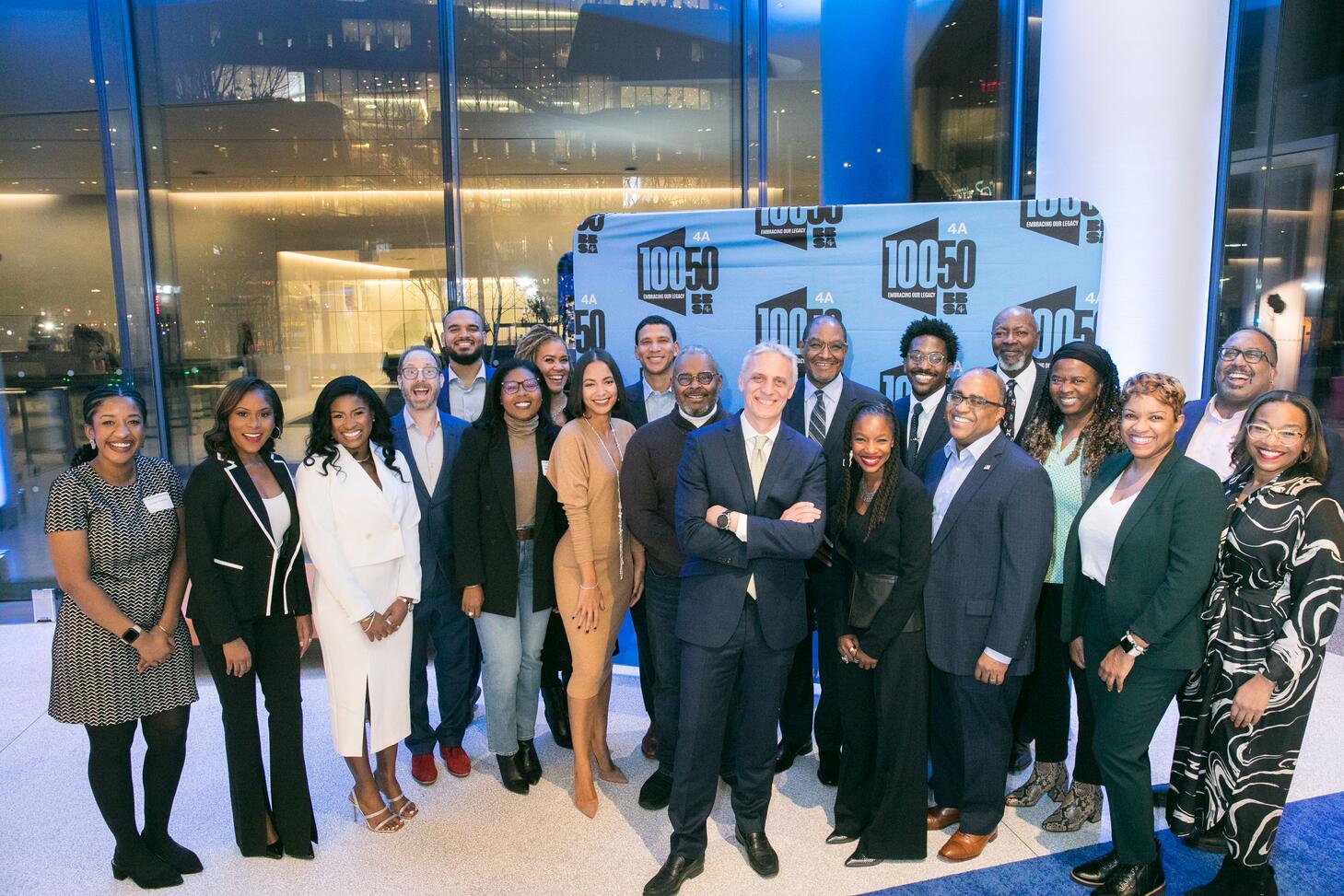 A Lasting Impact

On Our Community

Your generosity will make a significant difference in the lives of aspiring students. It will enable our diverse student body to choose Columbia by liberating their decisions from financial constraints and helping talented individuals to realize their full potential.*Please note: Your individual support does not include a ticket to the Gala which must be done separately.
October 9
6PM - 10PM EST
Ziegfeld Ballroom
141 West 54th Street, New York, NY 10019