Ernst & Young Professor of Accounting & Finance

Accounting Division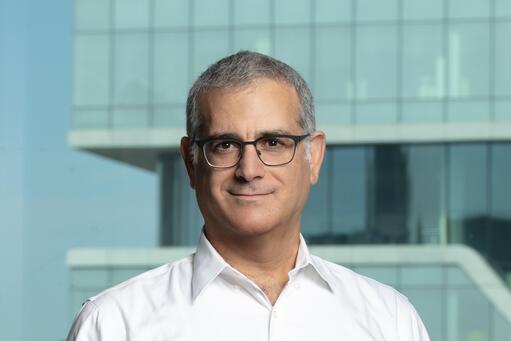 Areas of Expertise

Asset Management, Corporate Finance, Financial Accounting & Auditing, Financial Institutions, Fundamental Investment Analysis
Contact

Office: 1112 Kravis
Phone: (212) 8544249
E-mail:

[email protected]
Professor Nissim earned his PhD in Accounting at the University of California, Berkeley, and joined Columbia Business School in 1997. He was granted tenure in 2005, and full professorship in 2007. He served as the Chair of the Accounting Division during the years 2006–2009 and 2014–2016.
Professor Nissim's research is primarily in the areas of earnings quality, fundamental analysis, equity valuation, financial institutions, and corporate finance. His studies have been published in such internationally acclaimed accounting and finance journals as the Journal of Finance, the Journal of Accounting Research, the Accounting Review, the Review of Accounting Studies, Contemporary Accounting Research, and Journal of Banking and Finance, as well as in practitioner-oriented journals such as the Financial Analysts Journal and the Journal of Financial Perspectives. Professor Nissim's research is frequently cited in the popular press, including the Wall Street Journal, Time, the New York Times, Bloomberg, Chief Executive magazine, the Economist, and the International Herald Tribune. Professor Nissim served as an editor of the Review of Accounting Studies from 2006 to 2013, and as the director of the Initiative on Banking and Insurance in the Program for Financial Studies at Columbia Business School from 2015 to 2017.
At Columbia Business School, Professor Nissim teaches MBA, EMBA, MS, and PhD courses in financial accounting, earnings quality, fundamental analyses, valuation, investment management, financial institutions, and research methods. He also serves as the director of two executive education programs—Financial Analysis and Valuation, and Finance and Accounting for the Non-financial Executive—and he teaches in several other open enrollment and custom executive education programs.
Professor Nissim consults extensively, both to buy- and sell-side firms as well as to other entities. His consulting focuses on equity valuation, fundamental analysis, earnings quality, investment management, and financial institutions.
Professor Nissim has received several honors and awards, including a prize from the Financial Executive Research Foundation for "the article from those published in the Accounting Review, which had the greatest import for users and preparers of financial reports," the Morgan Stanley Award for Contributions to the Development of ModelWare Core Strategies, two nominations for the Brattle Prize at the Journal of Finance (outstanding paper in corporate finance), and two teaching awards: Columbia Business School Dean's Award for Teaching Excellence in a Core Course, and Columbia Business School Dean's Award for Teaching Excellence.
Education

BA, University of Haifa, 1991; MS, University of California, Berkeley, 1995; PhD, 1998
Joined CBS

1997
The Handbook of Systemic Risk
, edited by
J-P. Fouque
and J. Langsam
,
915
-
964
.
Cambridge
:
Cambridge University Press
, 2013.
. "Morgan Stanley ModelWare's Approach to Intrinsic Value: Focusing on Risk-Reward Trade-offs." In
Equity Valuation: Models from Leading Investments
, edited by
Jan Viebig
, Thorsten Poddig
, and Armin Varmaz
,
193
-
236
.
Chichester, England
:
John Wiley & Sons
, 2009.
. "On the Informational Usefulness of R&D Capitalization and Amortization." In
Visualising Intangibles: Measuring and Reporting in the Knowledge Economy
, edited by
Stefano Zambon
and Giuseppe Marzo
,
97
-
128
.
Burlinton, VT
:
Ashgate Publishing
, 2008.
B9010: (PhD) Valuation and Financial Statement Analysis
B8008: Earnings Quality & Fundamental Analysis