2022 CBS Diversity, Equity and Inclusion Report Summary
Columbia Business School's Diversity, Equity, and Inclusion (DEI) Initiative, which began in 2019, published its inaugural annual report in Fall 2021.
Columbia Business School is proud to present our second annual report which covers the 2021–22 academic year's activities and accomplishments of the DEI Office. It also identifies the next steps for the academic year ahead. As of this report's publication date, the School has made progress on many of its priorities while at the same time acknowledging that there is more to do.
Diversity provokes thought and enhances creativity through pluralities of background, knowledge, and experiences; gender, race, ethnicity, nationality, and sexual orientation; and viewpoints and information. These differences foster innovation, lead to better decision making, and improve business and societal outcomes.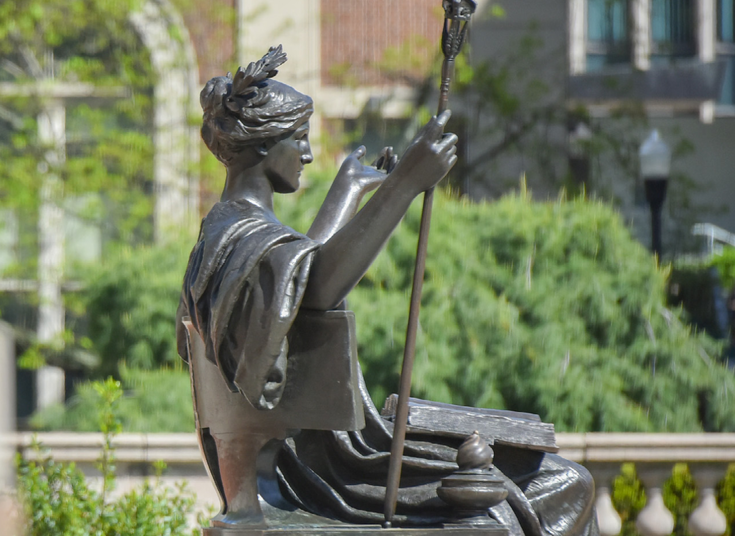 Increasing Equitable Access and Opportunity
We have been intentional about creating equitable access to, and opportunities for, populations that have historically been underrepresented in our community.
Across all CBS 2021 entering students from the US, the percentage of underrepresented minority (URM) students increased from 15% to 20%, and the number of entering U.S. Black or African American MBA students more than doubled from the previous year.
To help us continue this trend, this year we admitted our first class of Perelman Scholars, students from underrepresented racial, ethnic, and socioeconomic groups who receive full tuition funding. We also established the Robert F. Smith '94 Scholarship Fund to support approximately 200 MBA students who graduated from HBCUs, overcame systemic barriers, or have demonstrated a strong commitment to diversity.
As part of long-term effort to prepare diverse candidates for PhD programs and faculty roles, we launched the Columbia Business Undergraduate Scholars Program and the Commitment to Diversity in Business Education Award, which defrays the costs associated with applying to business doctoral programs for applicants who demonstrate a commitment to diversity.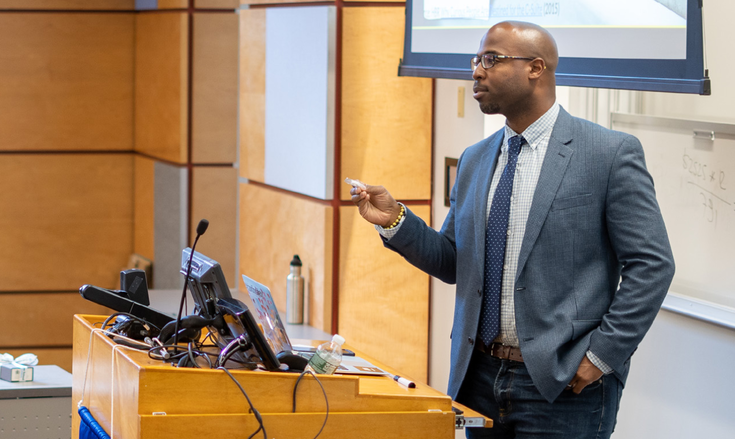 Developing Diverse and Inclusive Leaders
As our community grows more diverse, we are working to ensure that our educational offerings reflect the experiences and perspectives of our students and faculty. This past year, the DEI Initiative began discussions with the Arthur J. Samberg Institute for Teaching Excellence and CaseWorks to review our electives curriculum and identify cases, topics, and discussions that will provide opportunities to enhance DEI conversations in the classroom. We also reviewed and updated our Diverse Guest Speaker List and launched a new Adjunct Hiring Policy that includes systemic processes to identify, recruit, and retain diverse adjunct faculty.
Fostering an Inclusive and Equitable Environment
As a business school, we have an opportunity and responsibility to help our students develop the skills to lead in an inclusive and ethical manner in school and in their careers. This past year, we fully implemented the Phillips Pathway for Inclusive Leadership (PPIL) co-curricular program with full-time MBA students, achieving a 95% completion rate, and we solidified plans to expand PPIL to the EMBA-NY program. Additionally, we added new DEI programming to our orientations for full-time MBA, EMBA-NY, and EMBA-Global students, and we developed and piloted Cluster DEI Representative Training for student leaders on how to structure DEI conversations within student groups.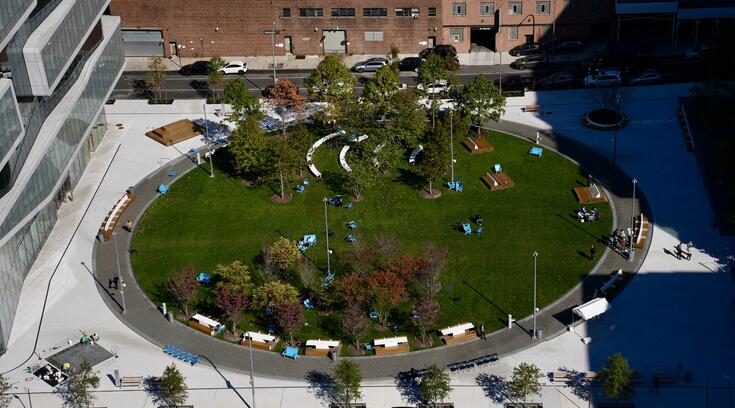 Developing Inclusive Faculty and Staff
To create an inclusive and equitable campus environment and support our students, we must also support and provide professional development to our faculty and staff. This past year, the DEI Initiative established a partnership with the Arthur J. Samberg Institute for Teaching Excellence to assess the DEI resources available to faculty, identify gaps, and implement enhancements. For staff, we developed a peer-reviewed list of internal and external DEI workshops, training, and seminars that they can access and provided a series of workshops. The School also developed a multi-year plan to ensure thoughtful career planning for all staff, including a comprehensive approach to professional development and salary changes with an equity focus.
Strengthening Our Community
We are working to foster a climate where all our community members are treated equitably and feel included, respected, and valued. This past year, the DEI Initiative appointed a director to work with the student population on DEI-related programming and established monthly meetings with student affinity group presidents to provide guidance and resources. We also established deeper relationships with alumni affinity groups in order to partner on alumni-specific needs and broader School initiatives. And we met with all Employee Resource Group and Working Group Co-Captains to ensure their alignment with the overall DEI strategic priorities. As a result, several employee resource groups merged to improve staff engagement, and working groups presented their findings and recommendations to the office of the Vice Dean of Administration.
To continue advancing our strategic priorities, the DEI Initiative will drive the following activities in the 2022–23 academic year:
Students
Analyze URM recruitment strategy across academic divisions and throughout the School and begin developing comprehensive pipeline initiatives for all student populations
Partner with the Office of Student Affairs to develop Consortium student programming for 2022–23
Implement PPIL with EMBA-NY students, and collaborate with MS and PhD departments to develop PPIL learning track and assessment for their students
Collaborate with MS and PhD administrators to create DEI components for orientation sessions
Work with Office of Student Affairs to develop a robust DEI learning journey for student leaders in all programs
Alumni
With Development and Alumni Relations, identify alumni working in DEI to establish database of alumni for potential engagement
Collaborate with Alumni Relations to develop broader programs for alumni affinity associations
Develop demographic-tracking tool to measure alumni engagement
Faculty
With the Samberg Institute, analyze inclusive teaching student evaluation responses to determine training needs, and review curriculum and course materials to identify the need for DEI support
With CaseWorks, continue to diversify cases used in classroom
Continue expanding Diverse Guest Speaker List and providing guidance to the academic divisions, centers, and programs on hiring diverse adjunct faculty
Continue working to shift composition of tenured and tenure-track faculty to better reflect the national pool of qualified candidates
Staff
With HR, support assessment of current organizational equity, reviewing policies and practices, pay rates, promotion rates, leadership pipelines, and Columbia University best practices for reducing bias in hiring and promotion practices
With HR, roll out new onboarding process with DEI curricular elements
Contribute to DEI-focused professional development offerings