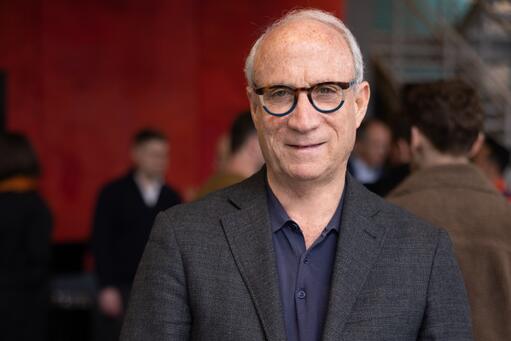 Sanford C. Bernstein & Co. Professor of Leadership and Ethics

Management Division
Competitive Strategy Affiliated Faculty
Areas of Expertise

Globalization Leadership & Organizational Behavior Strategy
Contact

Office: 927 Kravis
E-mail:

[email protected]
Links
Bruce Kogut is the Sanford C. Bernstein & Co. Professor of Leadership and Ethics at Columbia Business School. He teaches courses on Governance, Governance and Ethics, and Business Strategies and Solving Social Problems. He has taught in executive programs in the US, Europe, and China.
His current research focuses on governance and corporate compensation, social capital markets and social metrics, and the application of machine learning to the study of solving social problems.  His work has led to publications in 538 on political slant in economic research, proposals to set gender mandates for boards by estimating tipping points, as well as on the use of structured finance for charitable giving to release value in the portfolio.  In cooperation with IFMR in Chennai, colleagues and he completed a study on the prosocial attitudes of employees and incentives on the productivity of microfinance institutions. Most recently, colleagues and he completed research on machine-human learning using a video game setting, and he is working with NervTech and the University of Ljubljana on machine-human interactions in the autonomous driving vehicle simulators.
His research is wildly cited and has been published in leading journals in economics, management, sociology, and computer science.  His most recent book is The Small Worlds of Corporate Governance, published by MIT Press in 2012. A collection of his past articles on real options and foreign investment and knowledge of the firm was published by Oxford University Press in 2008 under the title Knowledge, Options, and Institutions. He is currently writing a book on Power and Governance in Revolutionary Times. He has two entries in the IMDb.
He has been a member of the academic advisory board to the chief economist of the European Bank for Reconstruction and Development and is or has been a director in corporate and academic boards in Europe, Russia, and India. He received his PhD from the MIT Sloan School of Management and holds an honorary doctorate from the Stockholm School of Economics. He has been an academic visitor at several research institutes, including Science Center Berlin (where he was the Karl Deutsch Professor), Ecole Polytechnique, Santa Fe Institute, SMU in Singapore, and Tsinghua University.
He directed the strategy and emerging-economy research centers and was the associate vice dean for the PhD program at Wharton and was the founder of the social entrepreneurship program at INSEAD. At Columbia University, he collaborated with Cambridge University to co-direct the Ariane de Rothschild Fellows Program that identified and trained social entrepreneurs with an interest in fostering a culture of mutual respect and dialogue among Jewish and Muslim communities.
In 2012-2013, he was a fellow at the Institute of Advanced Study in Berlin and was a member of its external board.  He is currently on the academic advisory board to the Institut Polytechnique de Paris and to Columbia University's Global Center in Paris and Reid Hall.
Education

BA, Berkeley, 1975; MIA, Columbia University, 1978; PhD, MIT, 1983
Joined CBS

2007
B8587: Business Strategies and Solving Social Problems
B8575: Fundamentals of Governance