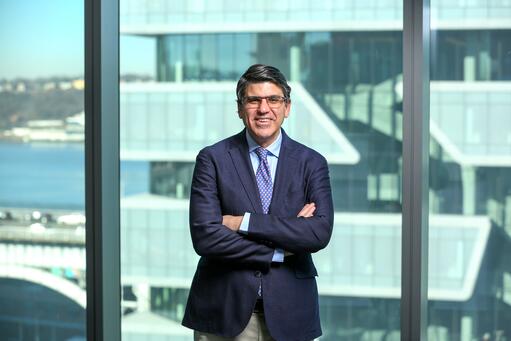 Robert Heilbrunn Professor of Asset Management and Finance

Finance Division

Director

Heilbrunn Center for Graham and Dodd Investing

Areas of Expertise

Asset Management
Financial Engineering
Financial Institutions
Fundamental Investment Analysis

Contact

Office:

797 Kravis

Phone:

(212) 8540489

E-mail:
Fax:

(212) 6628474

Links
Professor Santos' research focuses on two distinct areas. A first interest is the field of asset pricing with a particular emphasis on theoretical and empirical models that can account for the predictability of returns, both in the time series and the cross section. A second interest of Professor Santos is applied economic theory, specifically, the economics of financial innovations as well as theory of organizations. He teaches options markets.
Education

BS, Universidad Complutense de Madrid, 1990; PhD, University of Chicago, 1996.
B8378: Value Investing with Legends
B8265: Modern Political Economy
B7265: Modern Political Economy