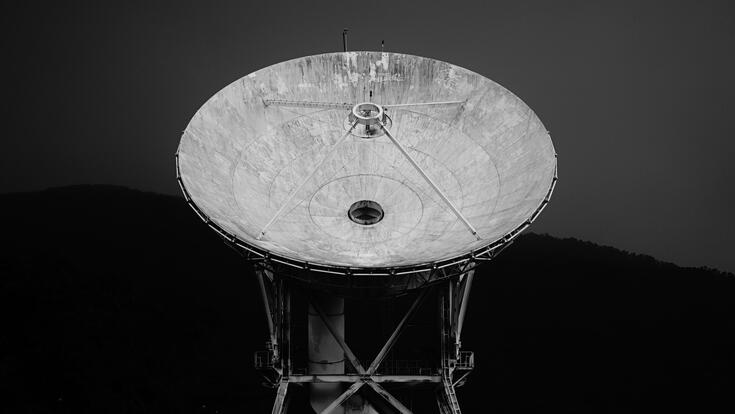 January 5, 2023, 11am-12pm
CITI-IMMAA Seminar: Johannes Bauer, Quello Chair for Media and Information Policy in the Department of Media and Information, Michigan State University
"The Return of the State into the Digital Economy"
During the past few years, the state has taken on a more proactive role in shaping the digital economy. Motives, forms, and patterns of interventions differ between countries and regions. However, after decades in which the state withdrew from telecommunications and media industries, it is remarkable how quickly the need for a renewed, stronger role has become accepted among decision makers across the political spectrum. 
This talk explores the anatomy and causes of these developments and critically discusses the rationales, strengths and weaknesses of selected emerging approaches. To keep the topic manageable, it focuses on these developments in democratic contexts. It briefly reviews the reasons for the withdrawal of the state in the late twentieth century before it explores the forces that have led to recent policy initiatives in regulatory and competition policy. 
This requires analyzing political-economic factors in addition to the standard rationales of network effects and dominance. Examples from the European Digital Markets Act and policy discussions in several other countries will illustrate the arguments. It is concerning that some of the interventions are fallbacks on policies that were abandoned as inefficient decades ago. At the same time, we also observe interesting institutional experimentation and innovations.
We will explore the consequences of these developments for digital industries, their management, and the likely repercussions on competition and innovation. This will allow a preliminary outlook on whether the emerging policy models offer avenues to reconcile the technological dynamics of digital industries with notions of the public interest.
Johannes M. Bauer is a Professor in the Department of Media and Information and the Director of the Quello Center for Media and Information Policy at Michigan State University. He holds advanced degrees in Economics from the Vienna University of Economics and Business, Austria. His research broadly addresses the role of management and policy in optimizing the benefits of advanced information and communication technologies for individuals, communities, and society.
January 19, 2023, 11am-12:30pm
Whither the Internet Governance Forum?
Part of CITI Seminars on Global Digital Governance. The UN's annual IGF will have concluded Dec. 2 and there's been much debate both within the IGF ecosystem and among governments (including EU heads of state) and in UN SG Guterres' Global Digital Compact process about the future of the IGF and whether and how it could be institutionally reformed to enhance its outputs and make them more politically salient. Looking further down the road, in 2025 the UN GA will decide on whether to renew the IGF's mandate as part of its WSIS+20 review process. So there's a lot of debate internationally about the way forward, and we will have a panel of leading participant observers of the IGF to explore the options and prognosis.
Register here: https://www.eventbrite.com/e/global-digital-governance-seminar-whither-the-internet-governance-forum-tickets-473445968637 
February 2, 2023, 11am-12pm
CITI-IMMAA Seminar: TBA
February 16, 2023, 11am-12:30pm
The Futures of the Internet Governance Forum
March 2, 2023, 11am-12pm
CITI-IMMAA Seminar: TBA
March 22, 2023, 11am-12:30pm
The UN's Global Digital Compact and the Summit of the Future
April 6, 2023, 11am-12pm
CITI-IMMAA Seminar: TBA
April 13, 2023, 11am-12:30pm
Topic: TBD
May 4, 2023, 11am-12pm
CITI-IMMAA Seminar: TBA
May 11, 2023, 11am-12:30pm
Topic: TBD