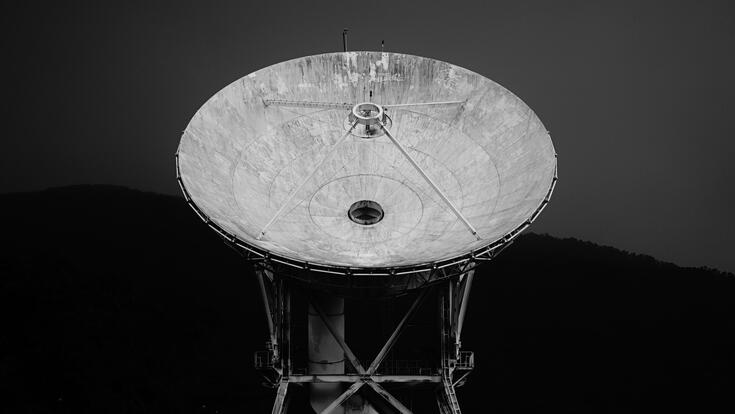 March 23, 2023, 11am-12:30pm
'Fair Share' or an 'Internet Traffic Tax'? The EU Telcos vs. 'Big Content' Debate and its Global Implications
The peering and transit model of interconnection has been a key building block for the Internet's spectacular growth. But over the past decade, the major European telecommunications carriers have sought to move the EU toward a system under which the major content suppliers would be required to pay them volume-based fees for delivering content to their customers. The telcos argue that accommodating today's explosive growth in network usage, especially for video on demand, requires broadband investments that they cannot afford to make without receiving mandatory payments from 'Big Content' originators. Accordingly, they have pushed at both the multilateral and regional levels for legally required 'fair compensation' by these originators for the use of their networks. The European Commission has welcomed this proposal in the context of its far-reaching Digital Agenda that has emphasized industrial policy and the regulation of US-based tech giants in the name of building Europe's 'digital sovereignty.' In time, such fees also could target emerging data-intensive domains like the metaverse.
In response, the European telecom regulators and some other governmental entities, corporate suppliers and users, industry associations, the Internet technical community, civil society organizations, and others have mobilized against the telcos' proposal. The critics argue that the the proposal constitutes a Sending-Party-Network-Pays (SPNP) system that is contrary to the traditional peering model; content providers already invest heavily in infrastructure build-outs and the telcos are already adequately compensated by their customers; the mandated compensation could negatively affect many actors beyond Big Content; the proposal is contrary to network neutrality and would require further regulations that could favor incumbent carriers; and that an EU shift to SPNP could ripple across the the global Internet. Amidst this heated debate over whether the telco proposal constitutes 'fair compensation' or rather an 'Internet Traffic Tax,' the EC is running until May 19 an online open consultation on electronic infrastructure in advance of considering legislation. 
This webinar, by the Columbia Institute for Tele-Information, assembles a panel of leading expert participants in the raging debate. The group will lay out the merits of the respective arguments; assess the compatibility of SPNP with other policy frameworks and objectives; discuss alternative options for funding broadband rollouts and digital transformation; and in particular, consider the potential implications of EU adoption for the global Internet environment and digital governance.
As always, the panelists' conversation will be followed by an open dialogue among all participants.
Introduction
Eli Noam, Paul Garrett Professor, Emeritus, and Director of the Columbia Institute for Tele-Information
Moderator
William J. Drake, Director of International Studies at the Columbia Institute for Tele-Information
Roundtable Panelists
Rudolf van der Berg is a Partner at Stratix Consulting. Previously, he was a regulatory affairs manager at Tele2, a senior policy advisor at the OECD, a management consultant at Logica Management Consulting, and a policy manager at the Dutch Ministry of Economic Affairs. (Netherlands)
Michael Kende is a Senior Advisor for Analysys Mason consulting and a digital development specialist with the World Bank Group. Previously he was the Chief Economist at the Internet Society, and a Visiting Lecturer at the Graduate Institute of International and Development Studies. (Switzerland)
Maarit Palovirta is the Senior Director for Regulatory Affairs at the European Telecommunications Network Operators'​ Association, ETNO. Previously she held manager roles at the Internet Society and Cisco Systems and worked in well-known Brussels based consultancies.
Register at: https://CITIgovernancefairshare.eventbrite.com
April 6, 2023, 11am-1:30pm
Blockchain Decision Rules and Their Impact on Performance and Stability
Register at: https://blockchaingovernance.eventbrite.com
The aim of this webinar is to present new and ongoing research on the impact of governance structures of the workings of blockchains, which relates to the larger discussion of technology regulation and digital regulation underway in the US, Europe, and elsewhere. Permissionless blockchains are nominally consensus mechanisms that operate according to rules and algorithms encoded in software. However, the rules governing blockchains go beyond what is encoded in the software and include rules that determine how the software is updated, the setting of fees, staking requirements and other decision-making processes related to the on-going management of the blockchain. The performance and stability of blockchains embodying different rules frameworks, or equivalently, governance structures will affect performance and stability properties associated with the trust properties those rules frameworks embed.
The webinar explores this proposition with new empirical data reflecting the diversity of rules frameworks that characterize the largest open blockchains currently operating. The empirical work on different governance structures of operating blockchains is paired with economic theory work that helps interpret the impacts on blockchain performance and stability. This is explored for its implications on regulatory policy and industry structure for the evolving blockchain ecosystem.
Organizers: David Salant (Toulouse/CITI) in collaboration with William Lehr (MIT), William Drake (CITI), Eli Noam (Columbia University), and Jason Buckweitz (CITI)
Draft Agenda:
Introductions – Eli Noam (Columbia University)
Blockchain Governance Dilemmas: an Economic Framing of the Issues
Hanna Halaburda (NYU) and David Salant (Toulouse/CITI)
Blockchains are decentralized mechanisms that rely on a consensus by participants to ensure that transactions achieve the desired outcomes. Rules for governance are required. And these rules affect how much confidence an entity buying or operating with tokens will have that the transaction will achieve an outcome consistent with ex ante expectations.
The paper describes the different types of consensus mechanisms. It shows how any consensus mechanism that relies on generic types of voting will necessarily have limitations.
Commentator: Christophe Bisiere (Toulouse)
Blockchain Governance Practices
Chitra Marti (NYU), Neil Gandal (Tel Aviv U.), Hanna Halaburda (NYU), Noa Barnir (Tel Aviv U) and David Salant (Toulouse/CITI) 
This presentation covers the governance of the largestProof-of-Stake (POS) blockchains. It also provides a preliminary analysis of blockchain performance. It presents new data characterizing the diversity of rules frameworks governing the largest POS blockchains.
Comments: William Lehr (MIT)
Blockchain Governance – Practical Concerns.  
Nicolas Biagosch (Q-Dev.AG and Postero.IO)
Code has been the equivalent of law on blockchains. This talk discusses some of the issues and concerns raised by relying solely on code. We describe the challenges of implementing a blockchain that conforms to a constitution and yet remains a decentralized consensus mechanism. Conflicts always do arise, and some ex ante rules can mitigate potential harm from conflicts.
Blockchains, trust and money 
Ken Rogoff (Harvard), Thomas Dünser (Director, Office for Financial Market Innovation and Digitization, Government of Liechtenstein)
Perspectives on implications of blockchain rules frameworks for public policy and regulatory frameworks. Thoughts on the future research agenda.
Audience and Panel Discussion: Tying the Theory, Empirics to the Policy/Regulatory Challenges and a Path Forward
How do blockchain protocols need to evolve for them to create a reliable place for transactions? Where will blockchains be particularly useful? Where will blockchains fit within the financial sector?
Register at: https://blockchaingovernance.eventbrite.com
May 4, 2023, 11am-12pm
CITI-IMMAA Seminar: TBA