Richard Paul Richman Professor of Business

Economics Division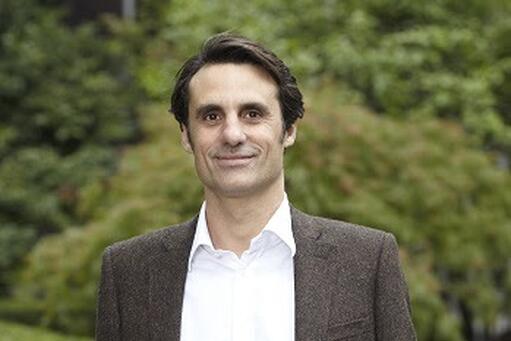 Areas of Expertise

Microeconomics, Organizations & Markets
Contact

Office: 596 Kravis
Phone: (212) 8546176
E-mail:

[email protected]
Andrea Prat is the Richard Paul Richman Professor of Business at Columbia Business School and Professor of Economics at the Department of Economics, Columbia University. After receiving his PhD in Economics from Stanford University in 1997, he taught at Tilburg University and the London School of Economics. He joined Columbia in 2012.
Professor Prat's work focuses on organizational economics and political economy. His current research in organizational economics explores - through theoretical modeling, field experiments, and data analysis - issues such as incentive provision, corporate leadership, employee motivation, and organizational language. Professor Prat is a principal investigator of the Executive Time Use Project. His current research in political economy attempts to define and measure the influence of the media industry on the democratic process.
He is the author of numerous articles in leading journals in economics and finance including the American Economic Review, Econometrica, the Journal of Finance, the Quarterly Journal of Economics, the Review of Economic Studies, and the Review of Financial Studies. He served as Chairman and Managing Editor of the Review of Economic Studies. He is an Associate Editor of Theoretical Economics and a director of the Industrial Organization program of the Center for Economic Policy Research in London. Professor Prat was elected a Fellow of the British Academy in 2011 and a Fellow of the Econometric Society in 2013.
Education
Joined CBS

2012
Type

Newspaper/Magazine Article
. "Managing the Family Firm: Evidence on CEOs at Work."
Review of Financial Studies
. Forthcoming.
Ang, Andrew
, Ann Bartel
, Patrick Bolton
, Wouter Dessein
, Franklin Edwards
, Lawrence Glosten
, Geoffrey Heal
, Gur Huberman
, Charles Jones
, Christopher Mayer
, Frederic Mishkin
, Eli Noam
, Andrea Prat
, Jonah Rockoff
, Lynne Sagalyn
, Stephen Zeldes
, and Brian Thomas
. "1. Finance and Economics." In
Columbia Business School
,
1
-
28
.
Columbia University Press
, 2016.
B8315: Game Theory and Business
B5200: Managerial Economics
B9222: Political Economy I