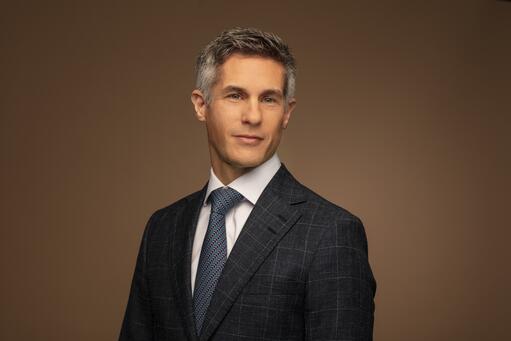 Paul Garrett Professor of Public Policy and Business Responsibility

Economics Division
Areas of Expertise

Labor Markets Microeconomics Organizations & Markets
Contact

Office: 595 Kravis
Phone: (212) 8549799
E-mail:

[email protected]
Jonah E. Rockoff is Paul Garrett Professor of Public Policy and Business Responsibility at the Columbia Graduate School of Business and Research Associate at the National Bureau of Economic Research. Professor Rockoff's interests center on the finance and management of public schools. His most recent research focuses on systems for hiring new teachers, the effects of No Child Left Behind on students and schools, the impact of removing school desegregation orders, and how primary school teachers affect students' outcomes in early adulthood. He received his Ph.D. in Economics from Harvard University and a B.A. in Economics from Amherst College.
Education

B.A., Amherst College, 1997; Ph.D., Harvard, 2004.
Joined CBS

2004
Type

Newspaper/Magazine Article
Davidson, Elizabeth
, Randall Reback
, Jonah Rockoff
, and Heather Schwartz
. "Fifty Ways to Leave a Child Behind: Idiosyncrasies and Discrepancies in States' Implementation of NCLB."
Educational Researcher
. Forthcoming.
Type

Newspaper/Magazine Article
. "Moving Mountains in New York City: Joel Klein's Legacy by the Numbers."
Education Week
. December 01, 2010.
Ang, Andrew
, Ann Bartel
, Patrick Bolton
, Wouter Dessein
, Franklin Edwards
, Lawrence Glosten
, Geoffrey Heal
, Gur Huberman
, Charles Jones
, Christopher Mayer
, Frederic Mishkin
, Eli Noam
, Andrea Prat
, Jonah Rockoff
, Lynne Sagalyn
, Stephen Zeldes
, and Brian Thomas
. "1. Finance and Economics." In
Columbia Business School
,
1
-
28
.
Columbia University Press
, 2016.
New York
:
Columbia Business School
, 2011.
. Relevant Costs for Making Production Decisions: Was General Motors Making the Correct Choice in Producing High Volumes of Autos?
Columbia University
:
CaseWorks
, 2011.
New York
:
Columbia Business School
, 2010.