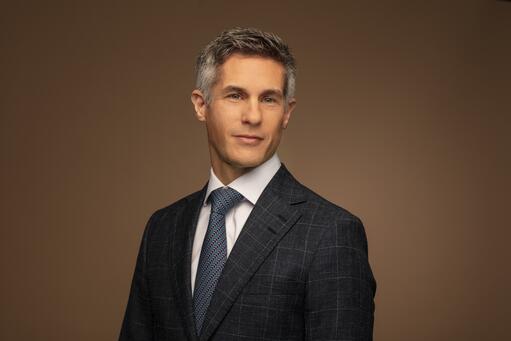 Senior Vice Dean for Curriculum and Programs

Dean's Office

Paul Garrett Professor of Public Policy and Business Responsibility

Economics Division

Areas of Expertise

Labor Markets
Microeconomics
Organizations & Markets

Contact

Office:

354 Kravis

Phone:

(212) 8549799

E-mail:
Fax:

(212) 3169219
Jonah E. Rockoff is a Professor of Business at the Columbia Graduate School of Business and a Research Associate at the National Bureau of Economic Research. Professor Rockoff's interests center on the finance and management of public schools. His most recent research focuses on systems for hiring new teachers, the effects of No Child Left Behind on students and schools, the impact of removing school desegregation orders, and how primary school teachers affect students' outcomes in early adulthood. He received his Ph.D. in Economics from Harvard University and a B.A. in Economics from Amherst College.
Education

B.A., Amherst College, 1997; Ph.D., Harvard, 2004.
Type

Newspaper/Magazine Article
Davidson, Elizabeth
, Randall Reback
, Jonah Rockoff
, and Heather Schwartz
. "Fifty Ways to Leave a Child Behind: Idiosyncrasies and Discrepancies in States' Implementation of NCLB."
Educational Researcher
. Forthcoming.
Type

Newspaper/Magazine Article
. "Moving Mountains in New York City: Joel Klein's Legacy by the Numbers."
Education Week
. December 01, 2010.
Ang, Andrew
, Ann Bartel
, Patrick Bolton
, Wouter Dessein
, Franklin Edwards
, Lawrence Glosten
, Geoffrey Heal
, Gur Huberman
, Charles Jones
, Christopher Mayer
, Frederic Mishkin
, Eli Noam
, Andrea Prat
, Jonah Rockoff
, Lynne Sagalyn
, Stephen Zeldes
, and Brian Thomas
. "1. Finance and Economics." In
Columbia Business School
,
1
-
28
.
Columbia University Press
, 2016.
B6200: Managerial Economics
B8257: Modern Econometrics For Business
Kellogg Alumni Call on School to Make STEM Retroactive
She Paid $68,000 to Do an MBA at Cambridge. Now She's Studying via Zoom in India
The New Child Tax Credit Could Lift More Than 5 Million Kids Out of Poverty. Can It Help Them Learn, Too?