Merrill Lynch Professor of Workforce Transformation

Economics Division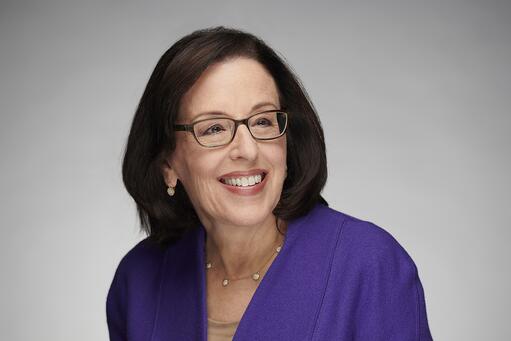 Areas of Expertise

Healthcare, Labor Markets, Microeconomics
Contact

Office: 583 Kravis
E-mail:

[email protected]
Professor Bartel is the Merrill Lynch Professor of Workforce Transformation at Columbia Business School and the Director of Columbia Business School's Workforce Transformation Initiative. She is an expert in the fields of labor economics and human resource management and has published numerous articles on employee training, human capital investments, job mobility, and the impact of technological change on productivity, worker skills, and outsourcing decisions. Bartel received the 1992 Margaret Chandler Award for Commitment to Excellence in teaching. She teaches Managerial Negotiations and Economics of Organizational Strategy. Bartel is a research associate at the National Bureau of Economic Research and the recipient of numerous research grants. She has also served as a consultant for many companies on strategic human resource management issues and has directed executive education programs for talented women executives who are positioning themselves for career advancement.
Education

BA, University of Pennsylvania, 1970; MA, Columbia, 1973; PhD, 1974
Joined CBS

1976
Bartel, Ann
, Maya Rossin-Slater
, Christopher Ruhm
, Meredith Slopen
, and Jane Waldfogel
. The Impact of Paid Family Leave on Employers: Evidence from New York. April 01, 2021.
Bartel, Ann
, Jessica Pac
, Christopher Ruhm
, and Jane Waldfogel
. Paid Family Leave and Breastfeeding: Evidence from California. April 01, 2019.
Phibbs, Ciaran S.
, Ann Bartel
, Bruno Giovannetti
, Susan K. Schmitt
, and Patricia W. Stone
. The Impact of Nurse Staffing and Contract Nurses on Patient Outcomes: New Evidence from Longitudinal Data. January 01, 2009.
Ang, Andrew
, Ann Bartel
, Patrick Bolton
, Wouter Dessein
, Franklin Edwards
, Lawrence Glosten
, Geoffrey Heal
, Gur Huberman
, Charles Jones
, Christopher Mayer
, Frederic Mishkin
, Eli Noam
, Andrea Prat
, Jonah Rockoff
, Lynne Sagalyn
, Stephen Zeldes
, and Brian Thomas
. "1. Finance and Economics." In
Columbia Business School
,
1
-
28
.
Columbia University Press
, 2016.
. "International Differences in the Adoption and Impact of New Information Technologies and New HR Practices: The Valve-Making Industry in the United States and United Kingdom." In
International Differences in the Business Practices and Productivity of Firms
, edited by
Richard B. Freeman
and Kathryn L. Shaw
,
55
-
78
.
Chicago
:
University of Chicago and NBER
, 2009.
This faculty member has no associated courses currently. Please check back next semester.
Getting the Job Done: How Paid Family Leave Impacts Employers