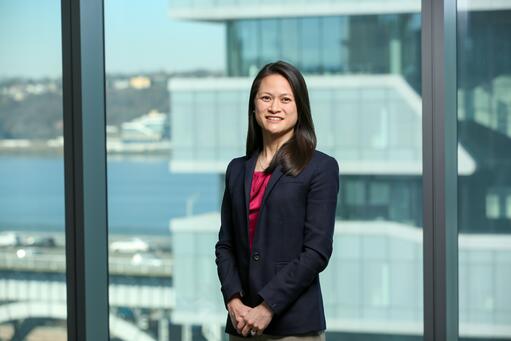 John A. Howard Professor of Business

Decision, Risk, and Operations Division

Faculty Director

Healthcare and Pharmaceutical Management Program

Areas of Expertise

AI and Business Analytics
Healthcare
Operations & Supply Chain Management

Contact

Office:

921 Kravis

Phone:

(212) 8541609

E-mail:
Professor Chan is an expert in healthcare operations management. Her primary research interests are in data analytics and mathematical modeling of service systems with a focus on applications in healthcare systems. Her research combines empirical and stochastic modeling to develop evidence-based approaches to improve patient flow in healthcare delivery systems. She has worked with clinicians and administrators in numerous hospital systems including Northern California Kaiser Permanente, New York Presbyterian, and Montefiore Medical Center. Her research has been recognized by multiple prizes include the 2014 National Science Foundation CAREER award, the 2016 Production and Operations Management Society Wickham Skinner Early Career Award, the 2018 Management Science Best OM paper award, and the 2019 MSOM Young Scholar Prize. She has served on the editorial board for Management Science, Manufacturing & Service Operations Management, Operations Research, and Naval Research Logistics.
Professor Chan has taught MBA core courses in Decision Models and Operations Management as well as MBA electives on the US Healthcare System, Healthcare Management and Strategy, and healthcare analytics. She received her BS in electrical engineering from MIT and MS and Ph.D. in electrical engineering from Stanford University.
Education

BS, Massachusetts Institute of Technology, 2004; SM, Stanford University, 2006; PhD 2010
Handbook of Healthcare Operations Management
,
New York
:
Springer-Verlag
, 2013.
B6102: Operations Management
B8148: The Analytics Advantage
B8823: The U.S. Healthcare System: Structure and Strategies
B8100: Healthcare MGMT Design & STRAT
B9147: Operational and Economic Modeling in the COVID-19 Crisis
B5102: Operations Management
B9137: DRO Topics Seminar
#GetMePPE: Why Fully Equipping Health Care Workers against Coronavirus Keeps Us All Safer
A Call to Revise CDC Guidelines for Reopening
Airlines Want to Drop COVID-19 Travel Precautions. Is Now the Right Time?
America's Covid Testing System Buckles under Weight of Omicron Surge
Biden Takes a Harder Line in COVID Response
Can New York Create a Unified Hospital System to Respond to the Coronavirus Pandemic?
Can Your Employer Force You to Get a COVID-19 Vaccine?
Congresswoman Calls on Trump to Use Defense Production Act
COVID-19 Tests at Times Have Been Notoriously Hard to Find. Here's Why.
Health Professionals Wonder about Future of COVID Drugs as Federal Funding Wanes
Helpless' Doctors at Start of Coronavirus Pandemic Now Have More Treatments to Save Lives
Hospitalisation of Covid Patients Surges Across US
How America MacGyvered Its Way out of Covid Chaos
How Hospitals Can Proactively Manage the Anticipated Coronavirus ICU Surge: Providers Must Make Smart, Tough Choices from the Get-Go
How Will I Be Reimbursed for Rapid COVID Tests? And Other FAQs
Remember the N95 Mask Shortage? It's Still a Problem.
Staffing Shortages, Lack of PPE Strain Home Health Agencies
Surge in Covid-19 Cases Leaves US Carers Hunting for Shields Again
The Coronavirus Is Making It Even Harder to Care for Seniors
The Mystery of 'Excess Fatality'
The U.S. Health Care System Isn't Set up Great for COVID-19 Testing
To Fill Empty Retail Space, Landlords Tap Doctors and Dentists
US Hospitals Face Major Challenges as Coronavirus Pandemic Spreads
Using Hotel for Coronavirus Patients Would Be a Massive Help in Fighting the Pandemic
WHO Plan Will Help Ramp Up COVID Vaccine Production in Africa
Why Are Masks for Doctors, Nurses in Short Supply Just When Needed Most? Blame a Broken Supply Chain.