S. Sloan Colt Professor Emeritus of Banking and International Finance in the Faculty of Business

Finance Division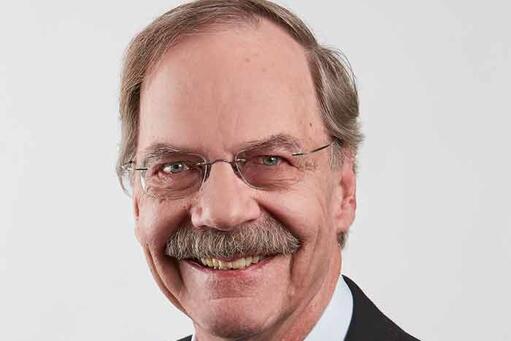 Areas of Expertise

Corporate Finance, Financial Engineering
Contact

Office: 333 Kravis
Phone: (646) 5961677
E-mail:

[email protected]
Links
Lawrence R. Glosten is the S. Sloan Colt Professor of Banking and International Finance at Columbia Business School. He is also co-director (with Merritt Fox and Ed Greene) of the Program in the Law and Economics of Capital Markets at Columbia Law School and Columbia Business School and is an adjunct faculty member at the Law School. He has been at Columbia since 1989, before which he taught at the Kellogg Graduate School of Management at Northwestern University, and has held visiting appointments at the University of Chicago and the University of Minnesota. He has published articles on the microstructure and industrial organization of securities markets; the relationship between venture capitalists and entrepreneurs; evaluating the performance of portfolio managers and asset pricing. His work on electronic exchanges in the Journal of Finance won a Smith Breeden Distinguished Paper Prize. He has served as an editor of the Review of Financial Studies, associate editor of the Journal of Finance and serves on several other editorial boards. He has been a consultant for the New York Stock Exchange, Justice Department, and SEC and has served on the NASDAQ Economic Advisory Board. He received his AB from Occidental College (1973) and his Ph.D. in managerial economics from Northwestern University (1980).
Education

AB, Occidental, 1973; MS, Northwestern, 1977; PhD, 1980
Joined CBS

1989
. Flickering Quotes. June 01, 2013.
Type

Newspaper/Magazine Article
Financial Times
. May 14, 2001.
Type

Newspaper/Magazine Article
The Journal of Finance
. February 01, 1989.
Type

Newspaper/Magazine Article
Journal of Economic Literature
. September 01, 1988.
Ang, Andrew
, Ann Bartel
, Patrick Bolton
, Wouter Dessein
, Franklin Edwards
, Lawrence Glosten
, Geoffrey Heal
, Gur Huberman
, Charles Jones
, Christopher Mayer
, Frederic Mishkin
, Eli Noam
, Andrea Prat
, Jonah Rockoff
, Lynne Sagalyn
, Stephen Zeldes
, and Brian Thomas
. "1. Finance and Economics." In
Columbia Business School
,
1
-
28
.
Columbia University Press
, 2016.
B9330: Microstructure Theory
B8326: Capital Markets Regulation