Arthur F. Burns Professor of Free and Competitive Enterprise; Chair of the Marketing Division

Marketing Division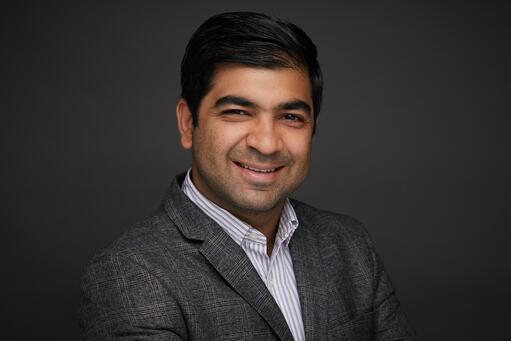 Areas of Expertise

Consumer Behavior, Marketing, Marketplace Design, Strategy
Contact

Office: 943 Kravis
E-mail:

[email protected]
Kinshuk Jerath is the Arthur F. Burns Chair of Free and Competitive Enterprise, Professor of Business in the Marketing division at Columbia Business School. He is also the Chair of the Marketing Division. His research is in technology-enabled marketing, primarily in online advertising, online and offline retailing, sales force management and customer management. His research has appeared in top-tier marketing and operations management journals, such as Marketing Science, Journal of Marketing Research, Management Science and Operations Research. He is an Associate Editor at Journal of Marketing Research, Management Science, Quantitative Marketing and Economics, and Journal of Retailing, a Senior Editor at Production and Operations Management, and serves on the editorial boards of several other top-tier journals including Marketing Science. He has been nominated by the Marketing Science Institute (MSI) as a Young Scholar in 2013 and as a Scholar in 2018, and has received research award grants from Amazon, Google, Adobe and other companies and institutes, including MSI. At Columbia Business School, Professor Jerath teaches courses on Digital Marketing, Frontiers of Retailing and Customer Management. He has consulted for Fortune 500 companies, has served as an expert in several high-profile legal cases, and sits on the advisory boards of multiple startups. He received a B.Tech. degree in Computer Science and Engineering from the Indian Institute of Technology Bombay and a Ph.D. degree in Operations and Information Management from the Wharton School of the University of Pennsylvania. Prior to being at Columbia, he was on the faculty of the Tepper School of Business at Carnegie Mellon University. 
Education

B.Tech., Indian Institute of Technology Bombay, 2003; Ph.D., Wharton School, University of Pennsylvania, 2008
Joined CBS

2013
Type

Newspaper/Magazine Article
Adweek.com
. January 09, 2019.
. "Selling to Strategic Customers: Opaque Selling Strategies." In
Consumer-Driven Demand and Operations Management Models
, edited by
Serguei Netessine
and Christopher Tang
,
253
-
300
.
New York
:
Springer
, 2009.