Carson Family Professor of Business

Marketing Division
Co-Faculty Director

Media and Technology Program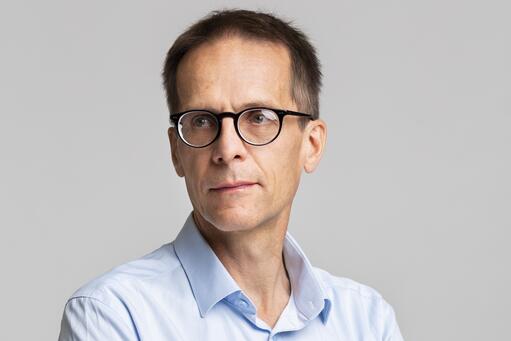 Areas of Expertise

Marketing, Marketplace Design, Media, Strategy
Contact

Office: 747 Kravis
E-mail:

[email protected]
Links
Miklos Sarvary is the Carson Family Professor of Business and the faculty lead for the Media and Technology Program at Columbia Business School. Miklos' broad research agenda focuses on media and information marketing. His most recent papers study ad blocking, online marketplace design and content bundling on social media. Previously, he worked on user-generated content, online/mobile advertising and media and telecommunications competition. He is member of the Editorial Boards of Marketing Science, Quantitative Marketing and Economics, International Journal of Research in Marketing and Journal of Interactive Marketing. Prior to joining Columbia, Miklos was the Deputy Dean for Executive Development Programs at INSEAD. He has taught executive courses and consulted in various parts of the world for large corporations, including IBM, INTEL, Nokia, Alcatel, Samsung, Pearson, McKinsey & Co., Dun & Bradstreet and PwC. Before joining INSEAD, Miklos was also a faculty member at the Harvard Business School and the Graduate School of Business at Stanford University. He studied physics in Hungary's Eotvos Lorand University, earned an MS in Statistics from Ecole Nationale Supérieure des Mines de Paris and a Ph.D. in Management from INSEAD. Prior to becoming an academic, he worked for IBM.
Education

Ph.D. (Management), INSEAD, 1996; DEA (Statistics), Ecole Nationale Superieure des Mines de Paris, 1991; B.S. (Geophysics), Eotvos Lorand University, 1990
Joined CBS

2012
B7666: Media Platforms and Content: A Foundations Course
B8666: Media Platforms and Content: A Foundations Course
B8611: Media, Platforms, and Content (Half Term)
Columbia Business School
:
CaseWorks
, 2014.