665 W 130th St, New York, NY 10027
If you are using using Google Maps, please note that the directions lead to the west side of Kravis Hall, NOT to the entrance (which is on the east side, facing The Square).
Directions to the Lab from Kravis Hall
After entering Kravis Hall, you will need to swipe your CUID to access the building. Once you sign up for a study, you will receive temporary access to Kravis Hall for your session.If you do not have your CUID, or have issues swiping your ID, you can speak with a security officer at the front entrance.
The Kravis BRL is located in the lower level of Henry R. Kravis Hall (Floor SC1: one floor below the main entrance), underneath the main staircase, near the lockers.
You can also use the elevators to access the lower level. Upon exiting the elevators on floor SC1, turn right, then left. You will see the Operations office, walk towards it, turn left and then right. You should see the lab directly under the staircase.
Directions to the Lab from David Geffen Hall
In order to access the BRL in Kravis Hall from Geffen Hall, you will need to access the tunnel that connects both buildings. You can do this by either taking the elevator or the stairs to SC1 (1 level under the the main floor) and walking towards the end of the tunnel (you will pass theMedia Suite Multimedia office). Once you see the lockers, the lab is nearby. It will be under the staircase.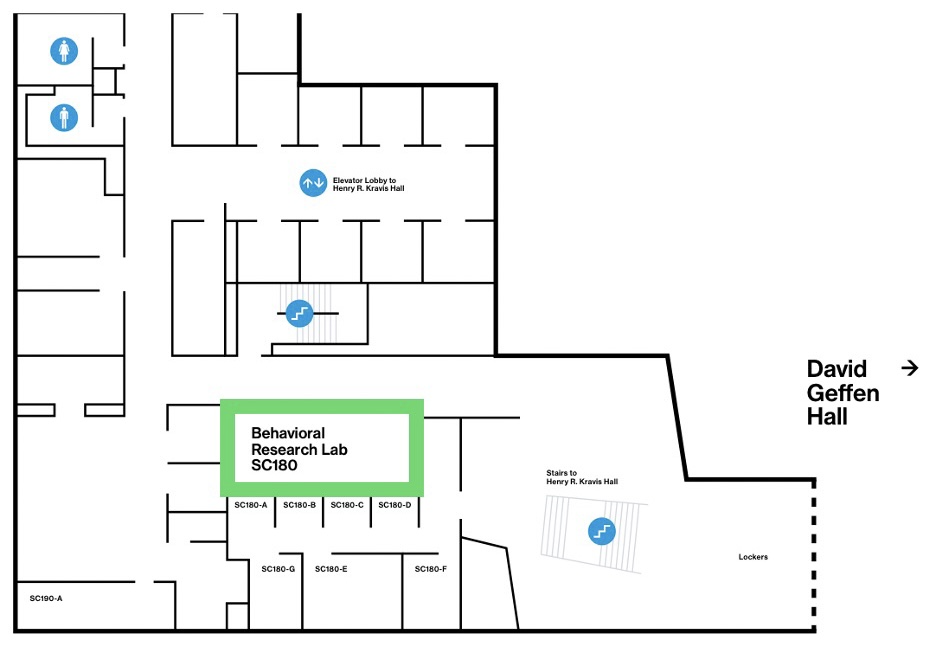 Accessing the Manhattanville Campus
The Kravis Hall Behavioral Research Lab in the Manhattanville campus is accessible from the Morningside campus via:
Walking (~15 mins)

Head northeast on Broadway toward W 130th St.
When you reach Manhattanville, continue past Jerome L. Greene Science center and turn left on 130th St.
Continue past Geffen Hall and the square on your right, until you reach Kravis Hall. Proceed to the security desk if you are not a business school student with existing swipe access.

Columbia Loop Shuttle
Safety escort (available after 6 p.m.)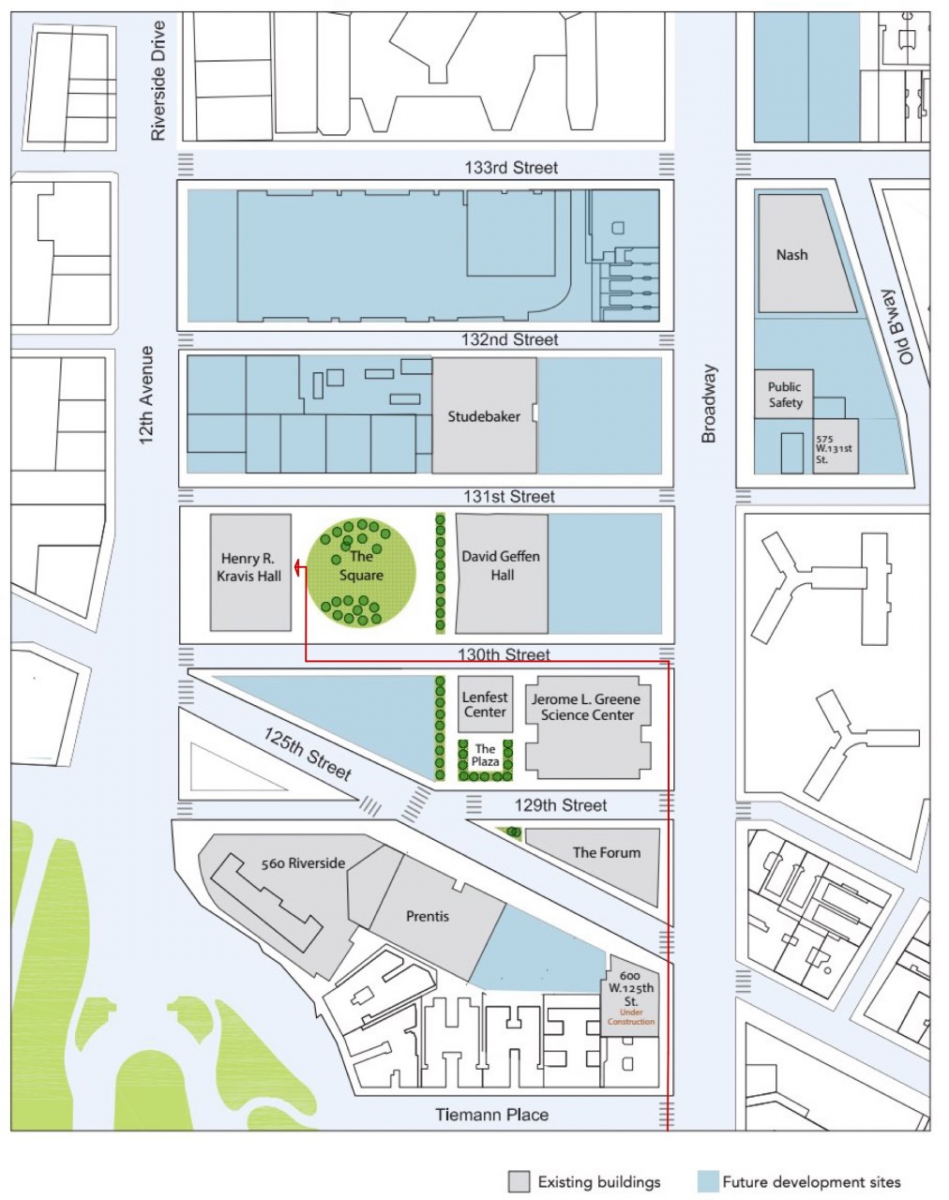 Have a Question?
Just email the Lab.