December 2022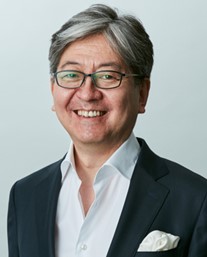 Measuring Risk and Return in Japan through Upheaval and Uncertainty: A 30-Year Overview
Thursday, December 8, 2022 | 12:30 — 1:30 PM (Lunch will be provided)
Room 820 (New Location), Kravis Hall, Columbia Business School
Featuring: Oki Matsumoto, Chairman of the Board and CEO, Monex Group, Inc.
Moderator: Alicia Ogawa, Project Director for Japanese Corporate Governance and Stewardship, Center on Japanese Economy and Business, Columbia Business School
IMPORTANT MESSAGE: Advance registration is required and registration for this event is now closed. We are no longer accepting registrants and walk-ins will not be accepted at this event.
February 2023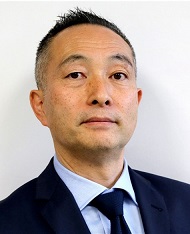 Save the Date
Selling Japanese Food in the World: Gyoza and Beyond
Thursday, February 23, 2023 | 12:30 – 1:30 PM (Lunch will be provided)
TBC, Columbia Business School

Featuring: Hiroshi Kaho, President and CEO, Ajinomoto Foods North America Inc.
Moderator: Dr. Yumiko Shimabukuro, Faculty, School of International and Public Affairs, Columbia University; Co-Founder, Japanese Management Leadership Program, CJEB
 
March 2023
Save the Date
Fifth Annual Conference of the Japan Economy Network
March 23 and 24, 2023
TBC, Columbia University
The Japan Economy Network is hosted by the Department of Economics of SOAS, University of London.
Call for Papers for the Japan Economy Network
The Japan Economy Network (JEN) and the Center on Japanese Economy and Business (CJEB) at Columbia Business School invite submissions of papers and extended abstracts for the Fifth Annual JEN Conference. Submissions are encouraged in all areas relating to the Japanese economy, including, among others, monetary and fiscal policy; exchange rate policy; developments in Japanese banking and finance; perspectives on potential output; economics of climate change; demographic change; womenomics; inequality; labour markets; education; and economic history. Papers adopting a comparative perspective are welcome. Young scholars are particularly encouraged to submit their work.
Submission deadline is December 9, 2022. Please send your submissions to the following email address: [email protected]. The outcome of the selection process will be announced by December 16, 2022. Later submissions will be considered.

Follow us on our social media accounts for notifications about CJEB's upcoming events.
Follow @ColumbiaCJEB on Twitter