In Memoriam of Former Prime Minister Shinzo Abe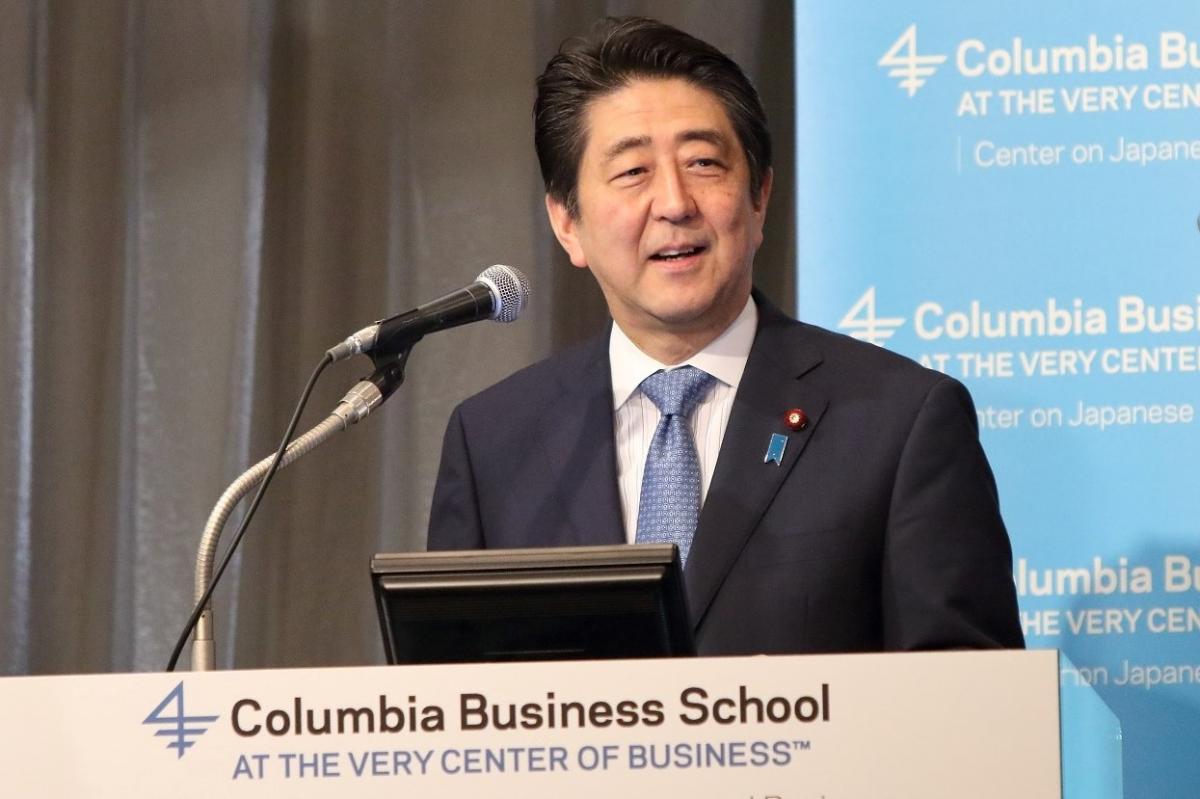 The tragic and shocking loss of former Prime Minister Shinzo Abe has shaken us and the world. He was Japan's longest-serving Prime Minister and a prominent and well-respected figure on the global stage. His policies had important impacts on Japan—both politically and economically—and his vision, actions, and legacy will continue to shape Japan and the world long after his passing.
At the Center on Japanese Economy and Business, we join many in mourning his passing. Former Prime Minister Abe was understanding and supportive of our Center's mission to promote understanding between Japan and the U.S., and he generously spoke in our forums on two occasions. The first was in 2014 at Columbia University's World Leaders Forum, and the second was in 2016 at CJEB's 30th Anniversary Tokyo Conference. CJEB leaders were privileged with opportunities to meet with him privately as well. We were always impressed by his thoughtful insights and commitment to strengthening the relationship between the U.S. and Japan.
We will never forget him, and we express our deep sympathies to former Prime Minister Abe's family, loved ones, and people during this time of grief.
- Center on Japanese Economy and Business
Speech Video Links
From CJEB's 30th Anniversary Tokyo Conference:
コロンビア大学ビジネススクール日本経済経営研究所創立30周年記念カンファレンス-平成28年5月13日 (Cabinet Office, Government of Japan)
From Columbia University's World Leaders Forum:
コロンビア大学訪問-平成26年9月22日 (Cabinet Office, Government of Japan)
English version (Columbia University)