Global Family Enterprise Program was launched in 2015 and comprises an invited group of alumni and friends who are family enterprise principals, entrepreneurial thinkers, and advisors in New York City and beyond. The Advisory Board plays a powerful role in the strategic growth of the Program. The Advisory Board also plays a role in creating new opportunities to support student and alumni family enterprise endeavors, serves as a champion of the Columbia Business School brand in the larger world of family-owned enterprises, and assists the Program in building a strong, dynamic, and unprecedented network of family enterprise entrepreneurs and advisors.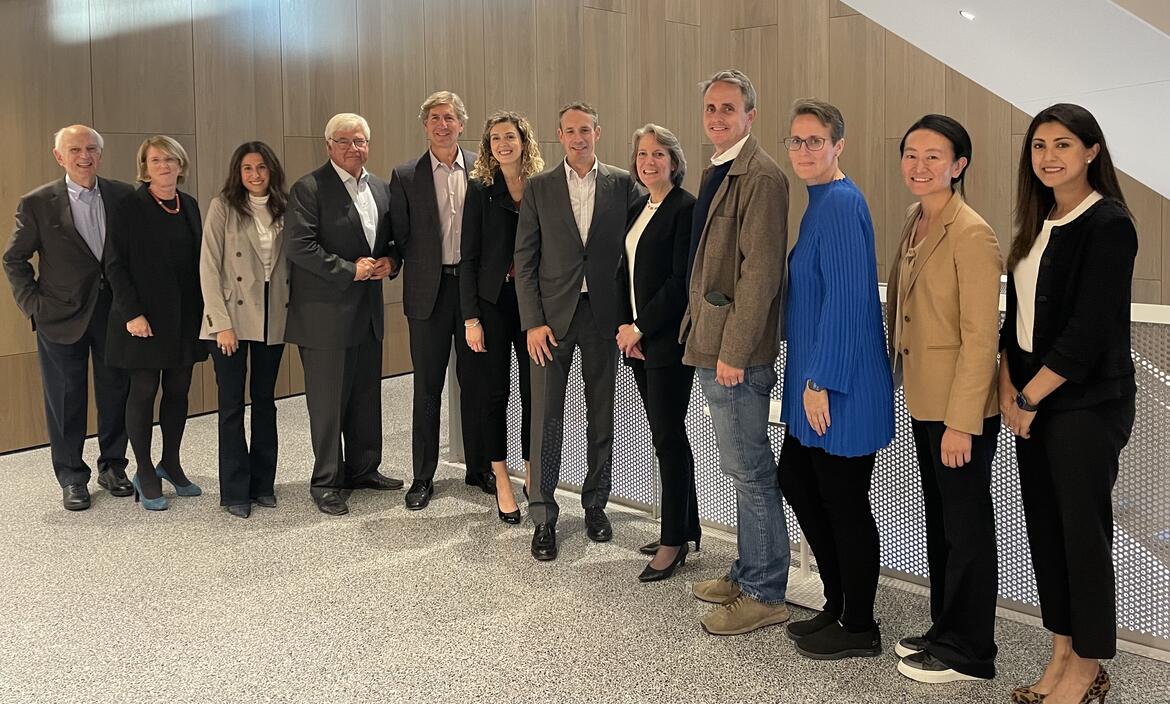 Advisory Board Members

Amy Binder '94
Co-Founder & CEO, RF|Binder Partners

Bram Bluestein '71
Chairman, Bluestein Ventures

Timothy P. Brown
Founder & CEO, Sageworth

Alice Chen '05
President, Tawa Supermarkets

Mark Collins '83
Partner, Brown Advisory

Taimur Dawood '99
Chairman, Descon (Pakistan)

Sajjad Ebrahim '73
Chairman & CEO, Lark Investments (Canada)

Ken Fuirst '90
Co-President, Levitt-Fuirst Associates 

Andrew Gundlach '01
Director, First Eagle Investment Management

Edward Haughey '18
Director, Norbrook Laboratories (UK)

Amanda Hawkins '11
CEO, Canerector (Canada)

Michael Heuberger '09

Stanley Ko '99
President, Hasmore Ltd. (Taiwan)

Angeliki Koromvoki '19
Partner, VNK Capital (Greece)

Mark Mays '89

Jack Mitchell (Ex Officio)
Chairman, Mitchells Stores 

Pierre Mordacq '07
Partner, AtlanVest

Koichi Ohara '04 & Yasuyuki Ohara '68
President & COO
Chairman & CEO, Tsuchiya Company (Japan) 

William Sten Olsson '17
Chairman, Stena (Sweden)

Guido Ottolenghi '94
General Manager & CEO, La Petrolifera Italo Rumena (Italy)

Michael Preston (Emeritus)
Professor and Business Advisor

Anne Kirstine Riemann '02
CEO & Creator, Crystal Lab (Denmark)

Eduardo Rossi '00
Partner, Peninsula Participações (Brazil)

Ali İsmail Sabancı '95
Chairman, Pegasus Airlines (Turkey)

Vivek Salgaocar '13
Director, Vimson (Singapore)

Carter Sullivan '84
Partner, Brown Brothers Harriman & Co. 

Alex Swieca
Coatue Management