The CBS Africa Business Initiative (ABI) springs from three key priorities of the school:
Business and Society
Africa is the poorest continent, with GDP per capita one quarter of Latin American or Asia, and less than a tenth of Europe and North America. It is also the most vulnerable to the effects of climate change. A more equitable global economy depends in part on greater prosperity and sustainability for Africa.
Entrepreneurship
There is a growing consensus that the local business sector is the key to greater economic and social progress in Africa. Despite enormous geographic and political obstacles, Africa's entrepreneurial sector is coming into its own as the leading source of jobs and wealth across the continent.
Diversity, Equity and Inclusion
As a global business school, CBS aims for a more diverse student body with a special emphasis on underrepresented national minorities and underrepresented groups in the world business sector. Our African-American students have a special connection with Africa, and participate actively in the Africa initiative.
The Africa Business Initiative brings together a robust menu of opportunities for students and business leaders:
Entrepeneurship and Competitiveness in Africa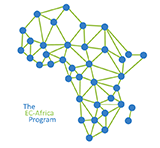 Modeled after our long-running Latin American program, Entrepreneurship and Competitiveness in Africa equips entrepreneurs from small and midsized companies with the skills, tools, and network to professionalize and grow their businesses in today's global environment.
Travel Programs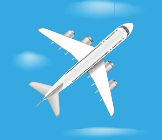 Study tours: Designed to enhance the classroom curriculum, study tours offer students an intense, firsthand experience of the business culture of a chosen country or region to lay the groundwork for future international internships and careers. During the trips, students meet with leading executives and government officials while visiting businesses, factories, and cultural sites.
Study tours are organized by student teams. Tour organizers arrange information sessions and send out e-mails through student notices regarding trip details and deadlines. The Chazen Institute provides guidance and logistical support throughout the tour planning. 
Previous tours have traveled to Rwanda, Tanzania, South Africa and Zimbabwe.
Global Immersion Program (GIP) classes: GIPs bridge classroom lessons and business practices in another country. These 3-credit classes meet for half a term in New York prior to a one-week visit to the country of focus.  Recent GIPs traveled to Ghana, Egypt, and Tunisia.
During the immersion week, students meet with business executives and government officials while working on team projects. Upon returning from the travel portion of the class, students have at least one wrap-up meeting at Columbia Business School.
Previous classes have traveled to Ghana, Rwanda, South Africa and Tunisia.
Learn more about Global Immersion Programs
Open Startup Tunisia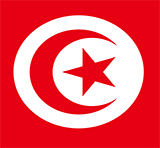 Open Startup Tunisia is a competition in the heart of a pre-incubation program partnership with Columbia Engineering and Business School to support Tunisian youth eager to open up to the world and thrive. It brings together students from different disciplines, across universities and regions and boosts their innovation and team work skills to solve global problems.
Learn more abouty Open Startup Tunisia
Africa Alumni Connect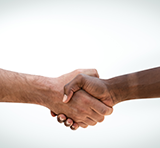 The Admissions and Alumni offices of Columbia Business School run a special network to connect alumni with current and prospective African students, in partnership with two student clubs: the Africa Business Club and the Black Business Students Association.
Learn more about the African American Alumni Club
Learn more about the Black Business Students Association
Research and Teaching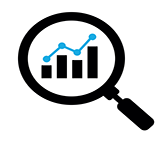 Columbia Business School is home to some of the world's leading researchers on Africa. In addition, the continent is deeply embedded in coursework and curricula.
Learn more about research on Africa
Learn more about cases on Africa
Global Centers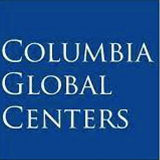 Columbia Global Centers aim to build the necessary bridges to enable partnerships, academics, research, and educational experiences that support the Columbia community and regional stakeholders as they tackle today's complex global challenges.
Learn more about the Nairobi Global Center
Learn more about the Tunis Global Center
Executive MBA Program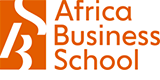 The Executive MBA is designed and delivered in collaboration with Columbia Business School. The curriculum delves deeply into leadership, strategy, management, and innovation through modern and hybrid pedagogical methods such as flipped classrooms, case studies drawn from the African context, and real-life simulations of the boardroom, the trading floor, the start-up, and the negotiation table. The program is tailored to meet the needs of African professionals and decision makers.