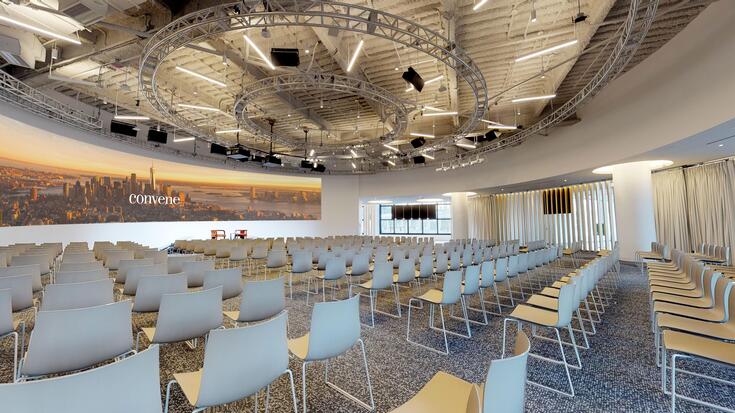 Columbia Business School's annual student-run technology conference, returned to an in-person format on February 17, 2023 with a daylong series of panels, speeches, and keynotes covering such topics as generative AI, digital health, climate, venture capital, and decentralized finance. Bringing you the world's most successful founders and investors and the world's most provocative conversations. Recap the insights and comments here.
The Eugene M. Lang Entrepreneurship Center at Columbia Business School, The Sanford C. Bernstein & Co. Center for Leadership and Ethics, the CBS Venture Capital Club, and the CBS Fintech Club each sponsored panels at NYC Alleycon 2023 which was held at Convene in Manhattan.
Columbia Business School hosted Alleycon, a tech startup and VC conference. The morning sessions kicked off with opening remarks from Dean Costis Maglaras followed by a keynote from Jaleh Bisharat, Co-Founder and CEO of NakedPoppy.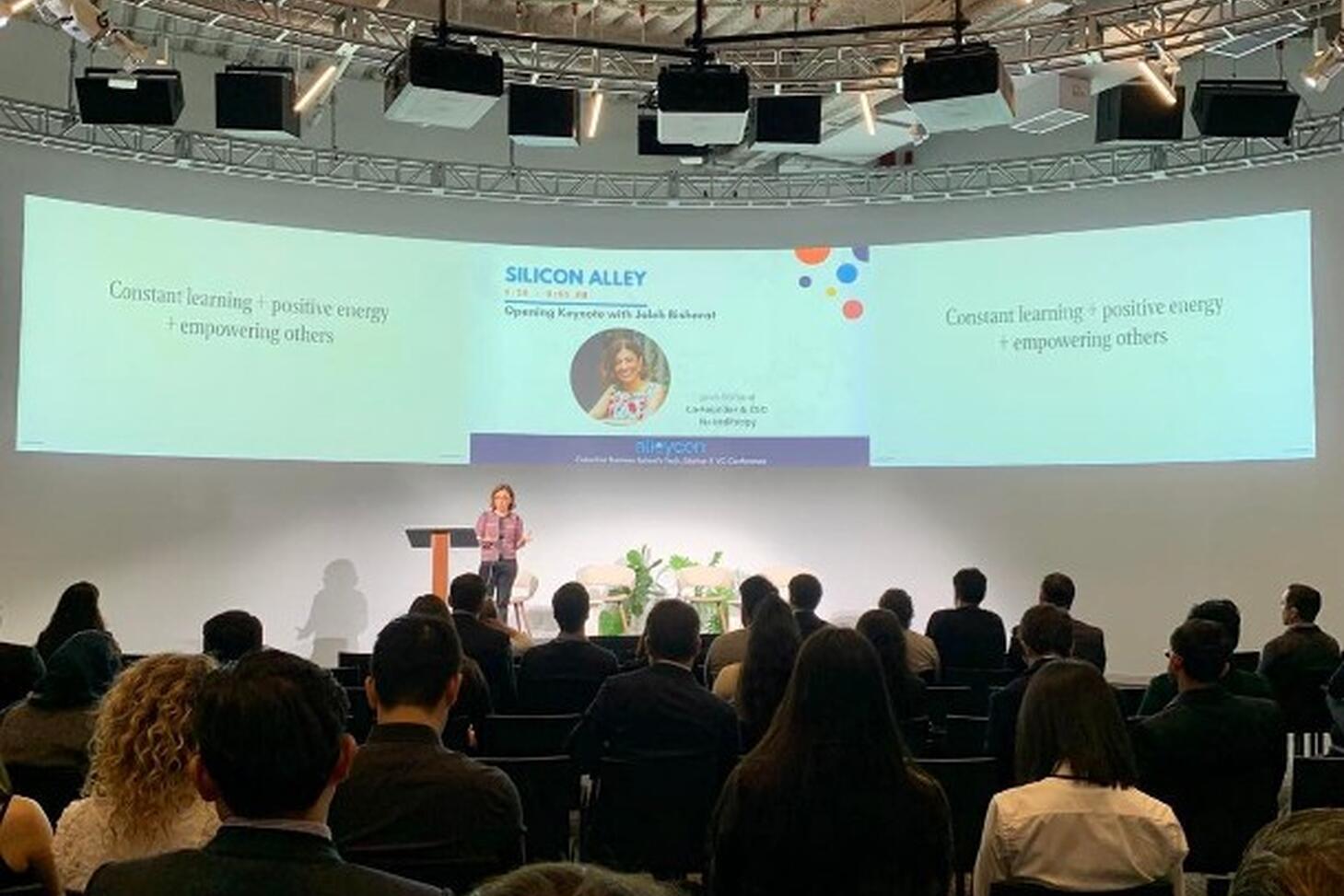 Next, several panel discussions covered issues ranging from national security, generative AI, venture capitalism, and how to build an inclusive startup from NYC.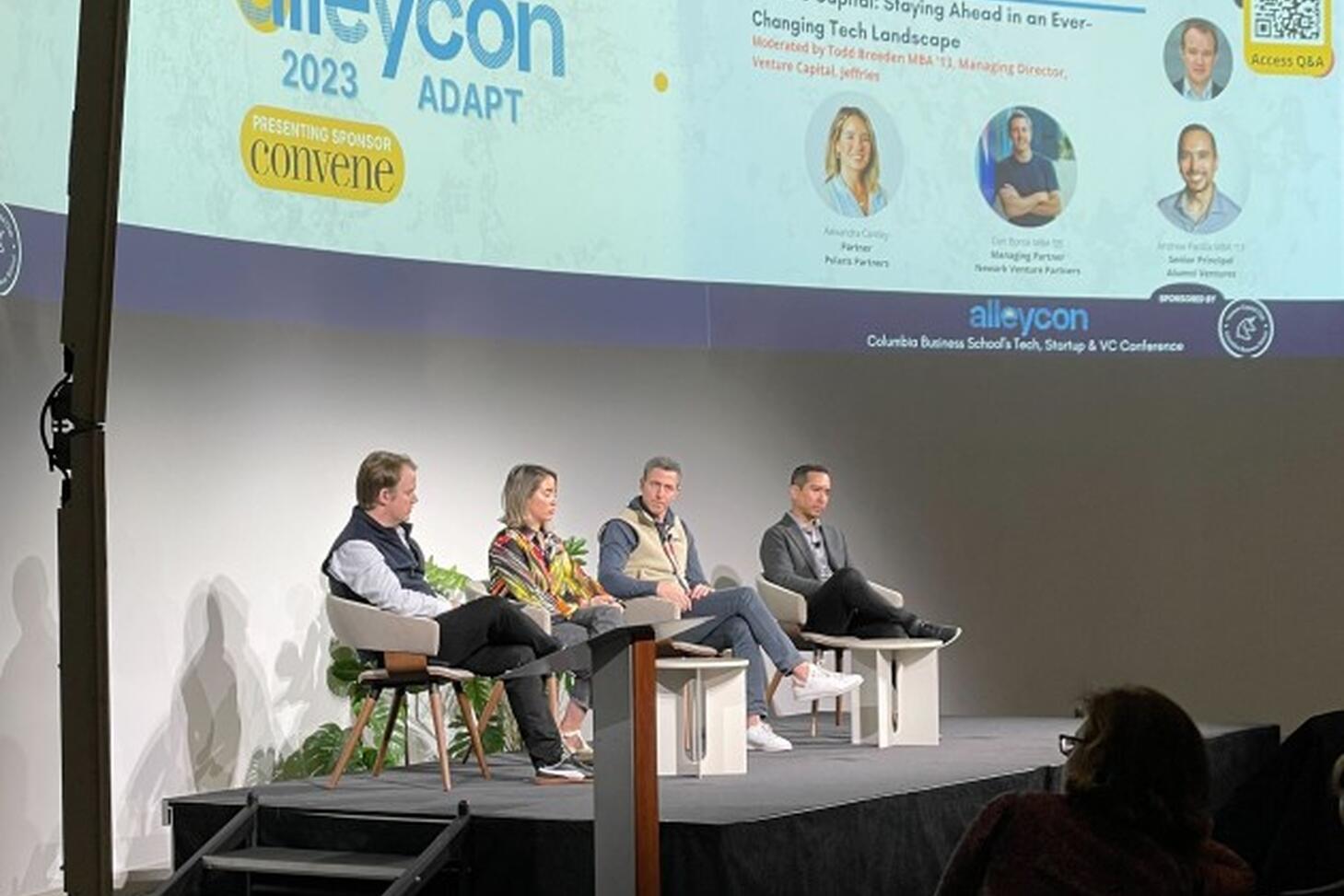 At the panel "Generative AI: Current State, Future Applications, and Impacts on Business and Society," panelists Cristóbal Valenzuela, Bianca Martin, and Grace Isford joined moderator Professor Dan Wang to discuss the latest developments in AI, the societal and ethical issues raised by the new technology, and the challenges and opportunities ahead.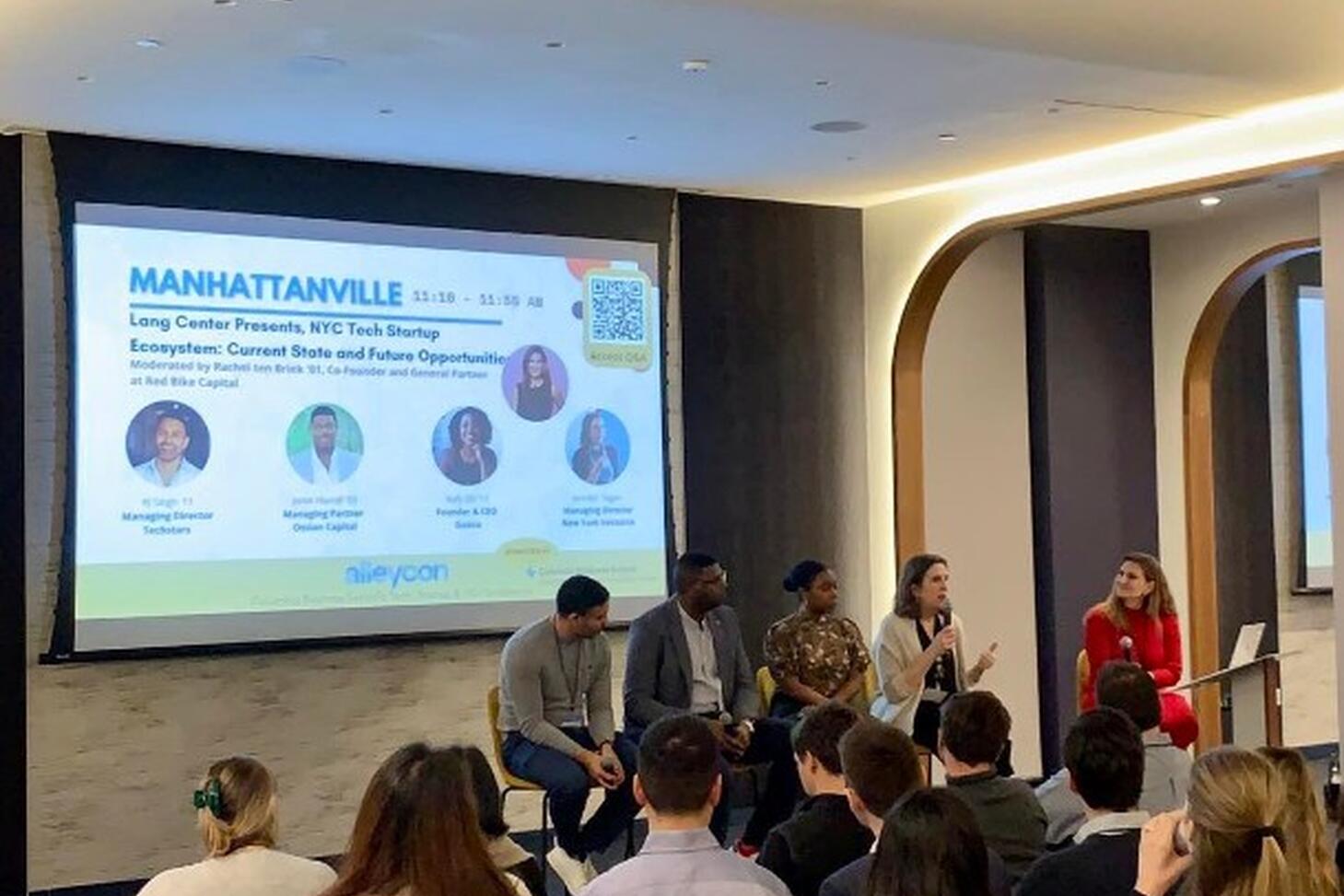 Later on at the panel "Lang Center Breakout: Building an Inclusive Startup Ecosystem in New York City," Kelly Ifill advised would-be founders to use their networks as much as possible. "Tell as many people as you can about what you're working on. Especially women— don't wait until it's perfect," she said.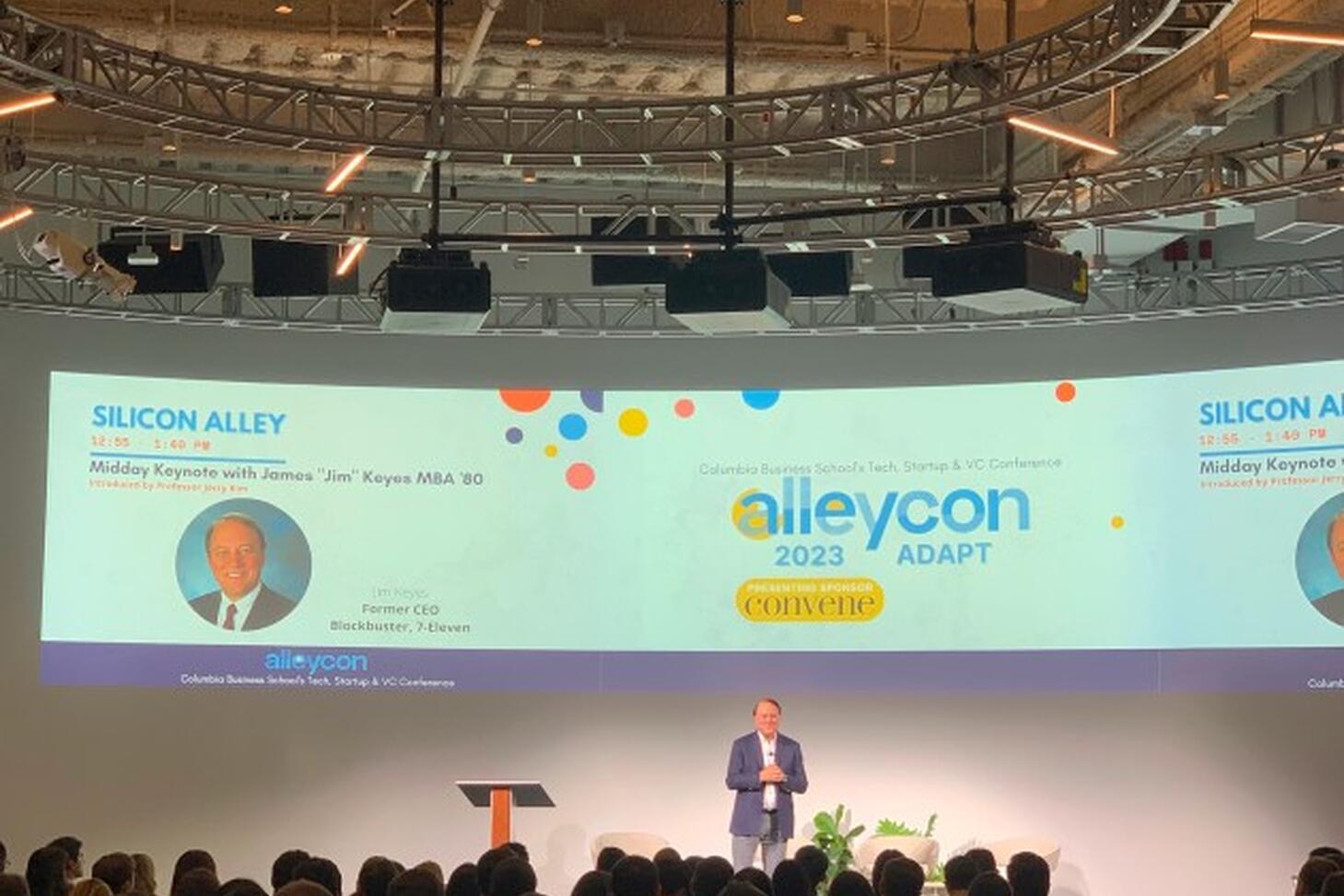 Former CEO of Blockbuster and 7-Eleven Global, Jim Keyes MBA '80, told Alleycon attendees, "The more you go through, the stronger you get," while discussing the highs and lows he experienced during his time as the head of two major household brands. "Change is good for you," he emphasized.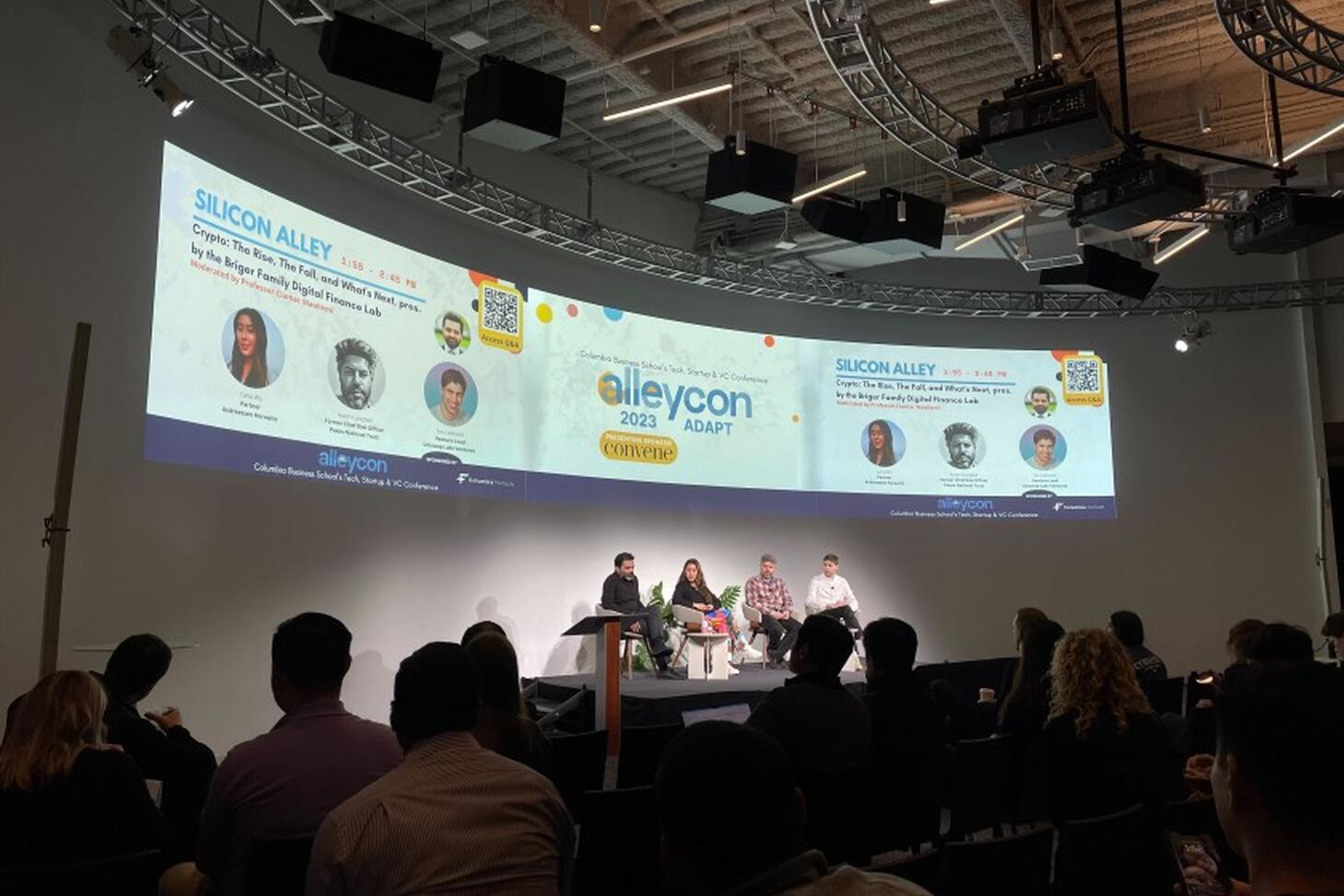 At the panel, "Crypto: The Rise, The Fall, and What's Next," which was presented by Columbia Business School's Briger Family Digital Finance Lab, panelists Carra Wu, Partner, Andreessen Horowitz, Austin Campbell, former Chief Risk Officer at Paxos National Trust, and Theo Liebowitz, Venture Lead, Uniswap Labs Ventures, joined CBS Professor Ciamac Moallemi to discuss the state of regulation for crypto, and potential future use cases for the technology.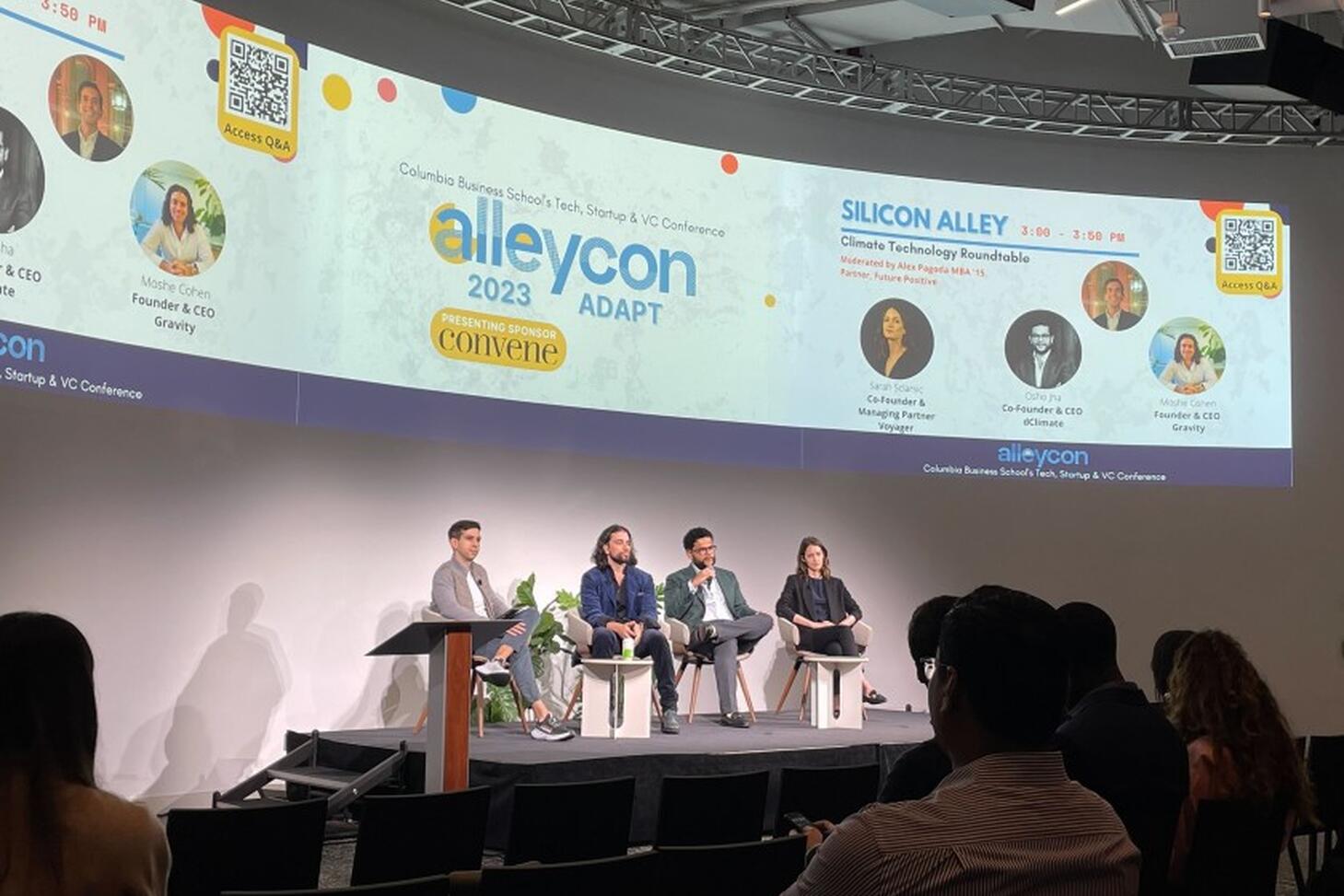 During the Climate Technology Roundtable Sarah Sclarsic, co-founder and managing partner at Voyager said, "There has never been a better time to invest in climate tech." She added that key drivers of growth in the sector are capital, technology, and talent.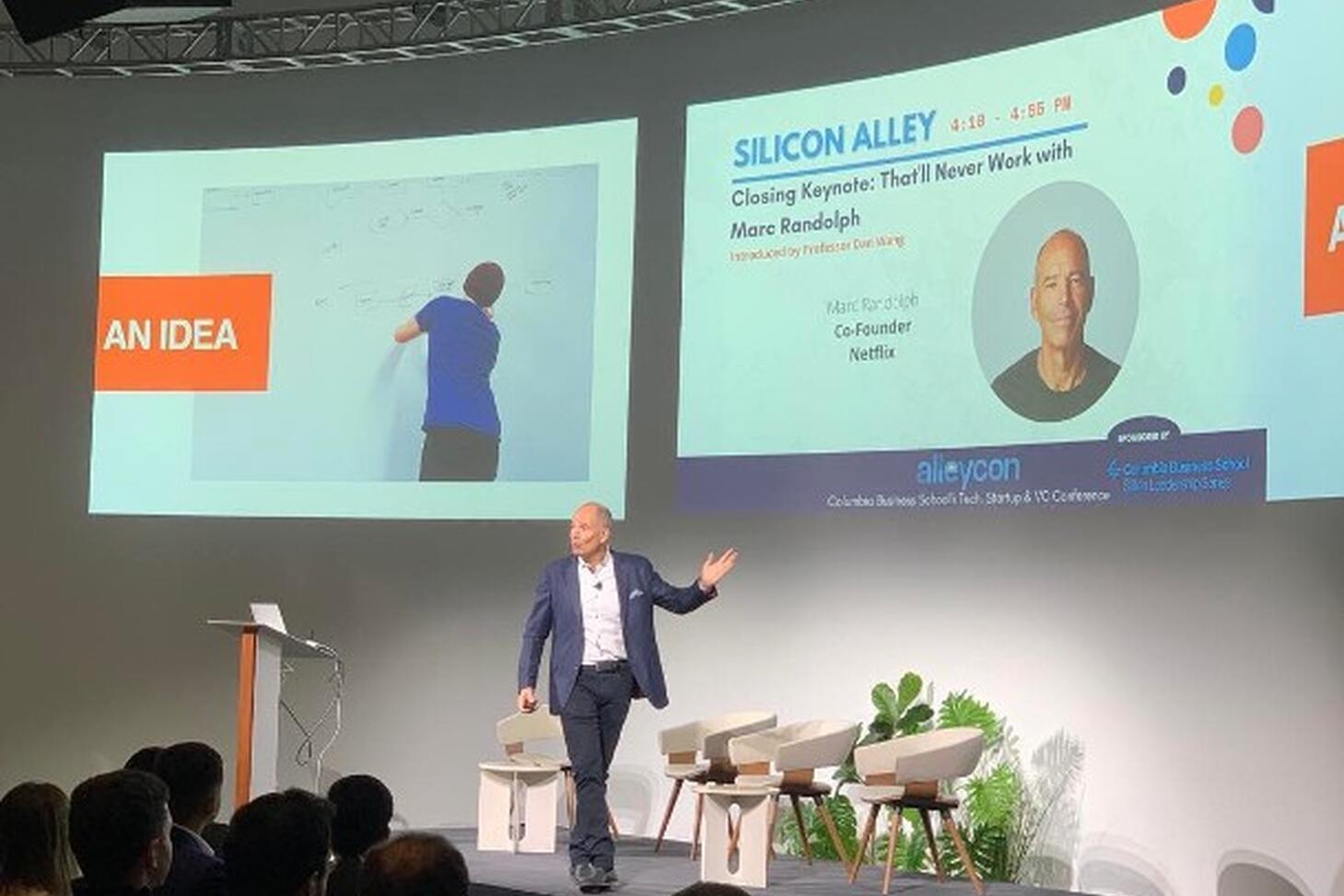 The closing keynote speech was delivered by Marc Randolph, co-founder of Netflix. According to Randolph, all entrepreneurs need just three things to succeed: tolerance for risk, an idea, and confidence. As he described how the streaming giant got its start in the late '90s, the founder drove home the point that generating new ideas is vital to success in business. "Success is proportional to how many ideas you try," he said while adding that founders need to build a system, a process, and a culture that promotes new ideas.