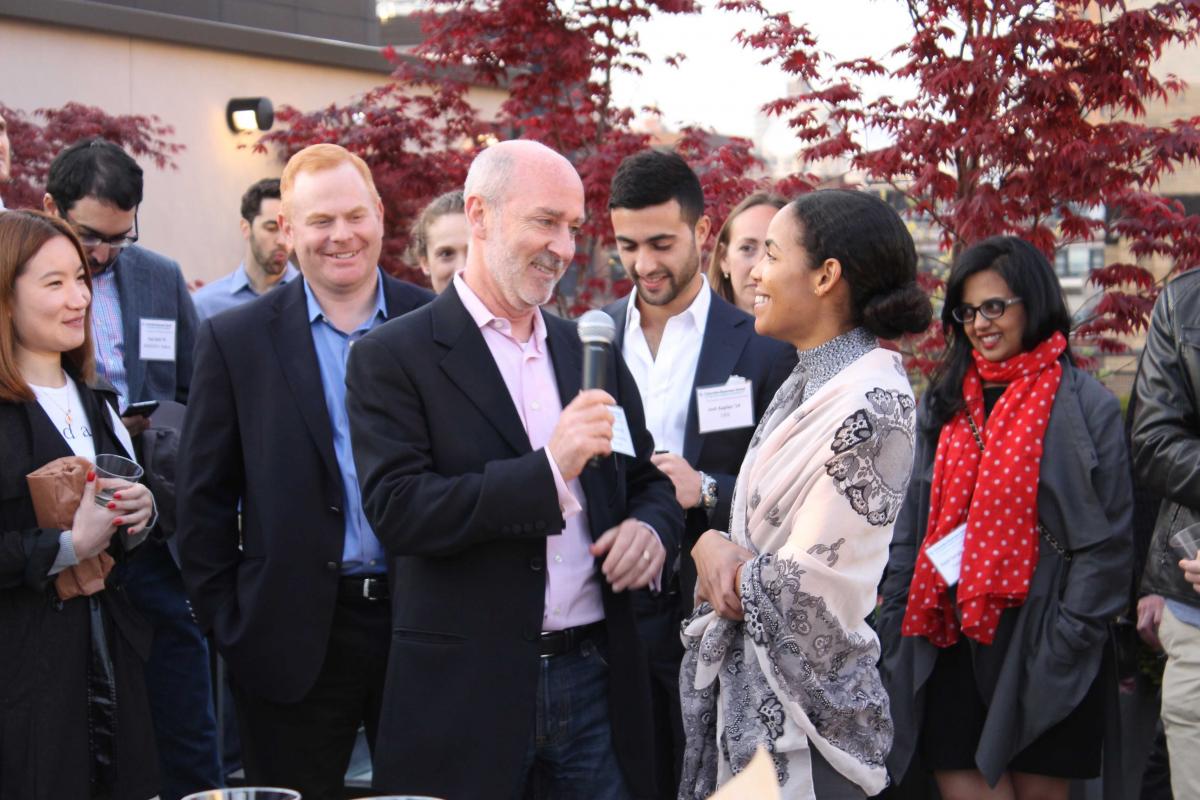 About the Entrepreneurial Greenhouse Program
The Entrepreneurial Greenhouse Program is a highly selective, application-based, accelerator-type course that helps students propel their businesses forward. 
Over the past two decades, 300 companies have successfully completed the program, with many successes such as Flexport, Happy Family Organics, Sharebite, Bloc Power, Wandering Bear, Workrise (formerly RigUp), Otherland, AmperMusic, FSA Store, and more. Greenhouse alumni have generated in excess of $10 Billion in market value, creating thousands of jobs along the way.
The program provides individualized support and mentorship throughout the semester, access to experts in key fields, a focus on helping student founders refine their story and approach to investment, and funding for startup-related expenses. There is a particular emphasis on seeking talented founders who are inclined to help others in the program so that the teams can all leverage each others' experience and networks. The Greenhouse class also helps many students prepare for their application to the Lang Fund.

Learn more about the 2023 Greenhouse cohort here.
Important Dates
Applications generally open in mid-October and close in mid-November each year. 
Eligibility
Second-year CBS students and select Engineering/dual degree students are eligible to apply (please email us if you have a question about your eligibility). 
The Greenhouse course is for the most advanced and committed founders and founding teams. We look for applicants who: 
Have completed significant customer discovery and their MVP stage
Are actively engaging with customers
Are post-launch, or are launching their businesses imminently 
***** Teams that are in the customer development/pre-product phase, and have taken Launch Your Startup, should not apply to Greenhouse, but should enroll in: Customer-Driven Product Optimization (8506B). 
A highly selective screening and pitch process determine acceptance into this class. Teams applying to Greenhouse will be evaluated on the following (but not limited to) criteria:
Commitment of founding team
Founder-product fit
Coachability of founding team
Completion of effective customer discovery and MVP
Active engagement with customers
Launched or launching imminently
Feasibility including market assessment
Competitive insulation and strategic differentiation/advantage
Quality of presentation
Knowledge of key elements of the business
Questions? Contact [email protected].