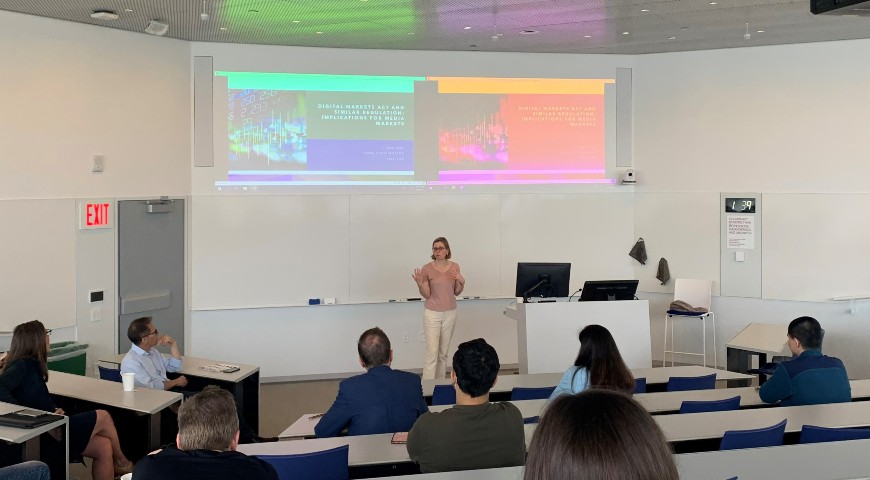 Fiona Scott Morton from Yale University presenting at the media seminar, held at the new CBS Manhattanville campus
Speakers for 2022-2023:
The New York City Media Seminar Series is an initiative sponsored by the Media and Technology Program and organized by Lisa George (Hunter College) and Miklos Sarvary (Columbia Business School).
Seminars are held the first Wednesday of each month during the academic year. The sessions begin at 10:30am with a 90-minute presentation and discussion. We meet this year at Evercore, 55 East 52nd Street, close to Grand Central Terminal.  To simplify security protocols, please RSVP to Lisa or Miklos if you plan to attend.

For more information, please contact Miklos Sarvary at Columbia Business School ([email protected]). Past years' seminar topics can be viewed here.