Vikram S. Pandit Professor of Business

Decision, Risk, and Operations Division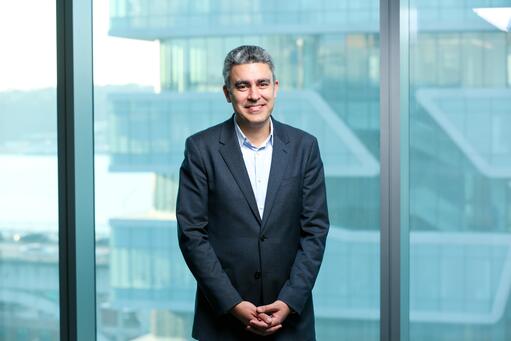 Areas of Expertise

AI and Business Analytics , Marketplace Design, Operations & Supply Chain Management
Contact

Office: 982 Kravis
E-mail:

[email protected]
Links
Omar Besbes's primary research interests are in the area of data-driven decision-making with a focus on applications in e-commerce, pricing and revenue management, online advertising, operations management and general service systems. His research has been recognized by multiple prizes, including the 2019 Frederick W. Lanchester Prize, the 2017 M&SOM society Young Scholar Prize, the 2013 M&SOM best paper award and the 2012 INFORMS Revenue Management and Pricing Section prize. He serves on the editorial boards of Management Science and Operations Research.
He has taught core MBA courses in Operations Management and Business Analytics, an MBA elective on advanced Business Analytics, as well as various Ph.D. seminars on stochastic models, revenue management and data-driven decision-making. He is a recipient of the Dean's award for teaching excellence in the core at Columbia Business School.
Omar is a graduate of Ecole Polytechnique (France) and received a M.Sc. from Stanford University in 2000 and a Ph.D. from Columbia University in 2008. Before joining Columbia, he was on the faculty at the Wharton School, University of Pennsylvania.
Education

Ingenieur de l'Ecole, Polytechnique, France, 1999; MSc, Stanford University, 2000; PhD, Columbia University, 2008
Joined CBS

2009
Type

Newspaper/Magazine Article
Singal, Raghav
, Omar Besbes
, Antoine Desir
, Vineet Goyal
, and Garud Iyengar
. "Shapley Meets Uniform: An Axiomatic Framework for Attribution in Online Advertising."
Management Science
. Forthcoming.
Type

Newspaper/Magazine Article
. "Spatial Capacity Planning."
Operations Research
. Forthcoming.
Type

Newspaper/Magazine Article
. "Static Pricing: Universal Guarantees for Reusable Resources."
Operations Research
. May 02, 2019.
B9150: Foundations of Operations Management
B6101: Business Analytics
test
:
Academic Press
, 2018.
. Lean Operations: From Efficiency to Profit.
Columbia University
:
CaseWorks
, 2011.