The Marketing Innovation Case Competition is an annual event produced each spring by Columbia Business School's Center on Global Brand Leadership, in collaboration with the Marketing Association of Columbia (MAC).
Dozens of MBA students from Columbia Business School participate in the task to develop an innovative business and brand strategy by combining the seemingly incompatible. This technique, devised by Prof. Bernd Schmitt, stimulates creative thinking by requiring participants to "combine one concept with another seemingly incompatible concept—for example, a well-known brand with a seemingly incompatible social phenomenon or lifestyle trend."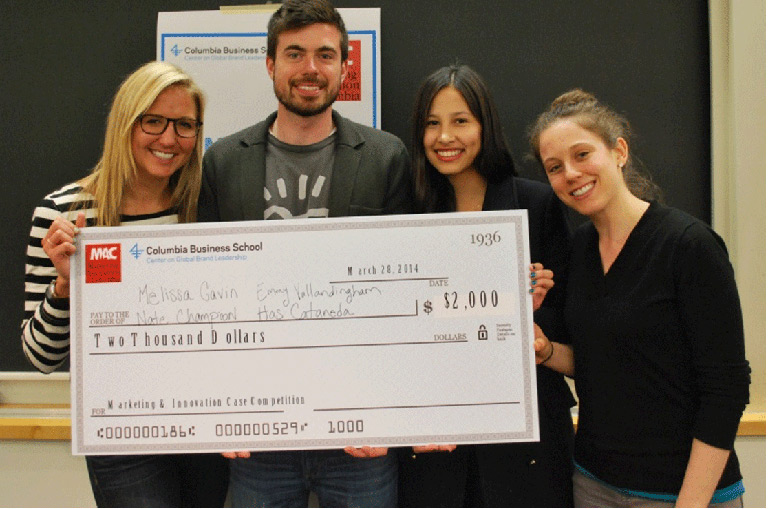 The groups have four hours to prepare an idea and then present it before a panel of business executives who judge their efforts along the following criteria: creativity, a defensible business case, and the clarity and style of their presentation. Cash prizes are awarded for the top rated teams, and all participants receive a small gift.
Read an article on our blog that details the highly rewarding experience, for both participants and judges, of the Second Annual Marketing Innovation Case Competition which took place on March 28, 2014.
We were pleased to have the support of the Luxury Education Foundation for our 2018 Marketing Innovation Case Competition.