Date: Fall 2022
Course Format: Live online program - five consecutive days with daily live sessions from 8:30 a.m. to 12:30 p.m. ET.

A brand is a pivotal strategic and financial asset for any organization. In collaboration with the school's Executive Education program, the Center is pleased to offer our live online program, Brand Leadership: Strategy, Management, and Performance.
In this program, you will learn about how to build a strong brand identity and a superior brand experience, as well as how to adapt to rapid consumer and societal changes and create lasting brand loyalty. You will be able to differentiate your brand from the competition, sustain its differentiation and competitive advantage, and maximize its impact and profitability. The program is fast paced, dynamic, and practical, combining interactive lectures and discussions with case studies, planning exercises, and other group work.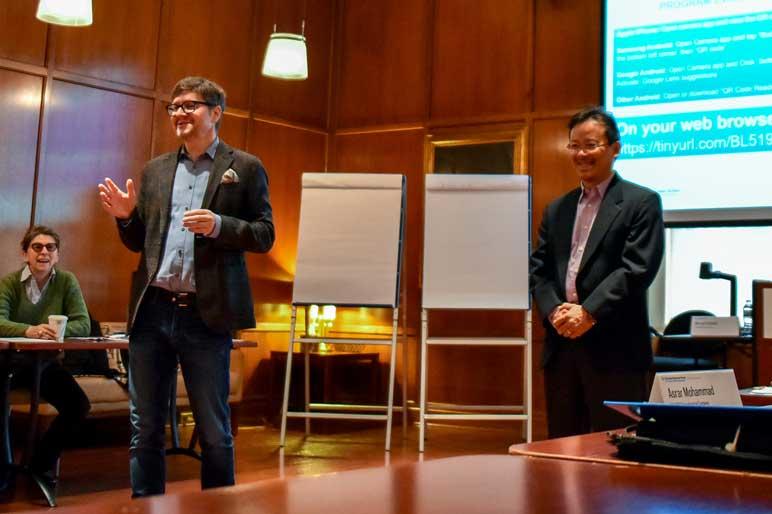 At the Center, the program's co-directors, Professors Bernd Schmitt and Michel Tuan Pham, have developed some of the key ideas in brand marketing and management today and built them into the Executive Brand Leadership Model™, a powerful set of practical tools that will be used in the program for managing and leveraging brand assets in today's global and digital environments.
Custom Executive Programs
The Center can also offer custom executive seminars for companies in all industries to train executives in the critical tools of brand management, including:
Customer Experience Management
Strategic Innovation
Brand Positioning
Brand Architecture and Portfolios
Digital Brand Strategy
Currently, custom executive programs can be designed to be offered live online, asynchronous online, or a mixture of both. 
The seminars are led by the Center's faculty director, Professor Bernd Schmitt, who has spent the last 20 years teaching both MBA students and corporate executives on these issues while also working directly with corporate clients on their marketing and brand strategies. Prof. Schmitt is the author of the ground-breaking books Experiential Marketing and Customer Experience Management, as well as Big Think Strategy, Happy Customers Everywhere, and his latest The Changing Face of the Asian Consumer. Additional teaching expertise is provided by other Columbia Business School faculty.
Please contact us at [email protected] to discuss your interests and needs for a custom seminar so that we can work together to design a program that will help you effectively reach your business goals.
Open Enrollment Classes
Open enrollment classes are offered at Columbia Business School through the Executive Education department. Some of the courses in the fields of marketing and strategy include:
Please visit the Executive Education homepage for more information and a complete schedule of its courses.