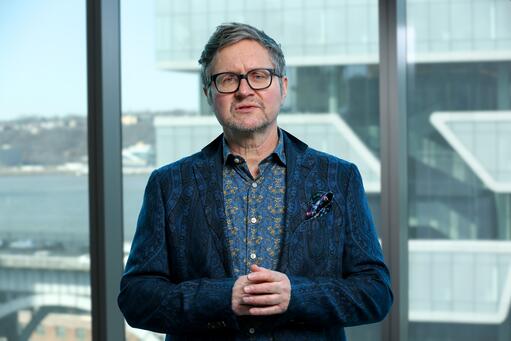 Robert D. Calkins Professor of International Business

Marketing Division

Faculty Director

Center on Global Brand Leadership

Areas of Expertise

Brand and Product Management
Consumer Behavior
Marketing

Contact

Office:

971 Kravis

E-mail:
Professor Schmitt is Robert D. Calkins Professor of International Business at Columbia Business School. He researches, teaches, and advises corporations on branding, innovation, creative strategy, and customer experience.
Schmitt is the Editor-in-Chief of the Journal of Consumer Research and co-founder of TPM (Theory and Practice in Marketing). He has authored and co-authored more than 70 academic articles in marketing and psychology journals including Journal of Marketing, Journal of Marketing Research, Marketing Science, Journal of Consumer Research, Journal of Consumer Psychology, Journal of Personality and Social Psychology, and Journal of Experimental Psychology: Applied. His research focuses on consumer behavior, innovation, experiential marketing, and brand management. Schmitt's books include (among others) Happy Customers Everywhere, Big Think Strategy, Customer Experience Management, and Experiential Marketing, which have been translated into more than 20 languages. As of March 2021, his work has received close to 30,000 citations in Google Scholar.
He won an award for innovation in the classroom for the course Corporate Creativity. At Columbia Business School, he has also taught several other courses including Market Innovation, Consumer Behavior, Advertising Management, Nonprofit Marketing, Luxury Goods Marketing as well as the Marketing core course (among others). He has held visiting appointments in China, Germany, Hong Kong, Poland, South Korea, and Singapore.
Education

Diplom, University of Heidelberg, 1984; PhD, Cornell, 1988
Type

Newspaper/Magazine Article
Chazen Web Journal of International Business
. January 01, 2005.
B8616: The Business of Aesthetics and Experiences
B8568: Branding in the Arts
B9617: (PhD) Consumer Behavior II
B7758: International Seminar: Munich
TB7621: Managing Brands, Identity & Experience
B7785: Domestic Seminar: Los Angeles
B9609: CB-I: Perspectives on Consumer Behavior
B8621: Managing Brands, Identity & Experience
Columbia Business School
:
CaseWorks
, 2010.